It's Day 0 of my next international jaunt, this time to Seoul, South Korea! I'm super excited to go on another vacation and visit a country I've never been to (and a new continent, depending on whether you categorize Israel as part of Asia or not). This time, I'll be traveling with my girlfriend Grace and doing a mostly fluid trip; we've planned our own trip this time instead of going as part of an organized tour. All we really have concretely planned are our flights, our lodging, and a tour of the demilitarized zone with North Korea.
This is going to be a week of new experiences for me. I haven't spent much time in a where I don't speak the language, and this time it's going to be a language that doesn't even share an alphabet with a language I know; at least Grace can translate. I'm also still a novice to Korean cuisine, so I expect to try new things and hopefully have a great time.
We're staying in an apartment in Hongdae, a neighborhood in Seoul near Hongik University.
We arrived at SeaTac around 11 AM and checked in at Korean Air. They had some restriction on purchase such that they needed to "verify" the credit card used to purchase the tickets, so we checked in at the desk. We had talked about switching seats to have an aisle, but the only available aisle seat adjoining a middle seat was farther back in the plane than we wanted to sit. We kept our windows + middle seat assignments (Grace gets the better seat).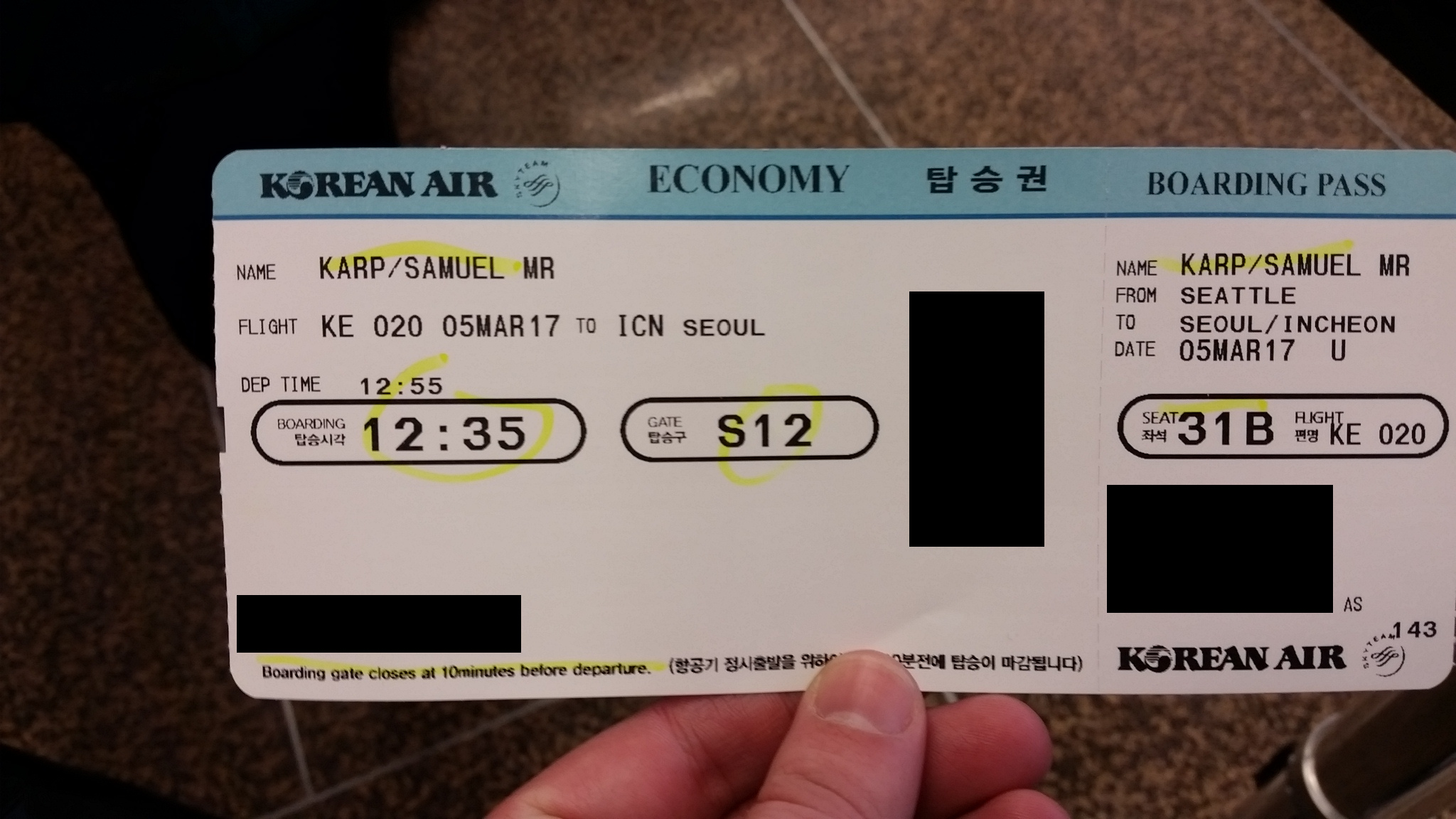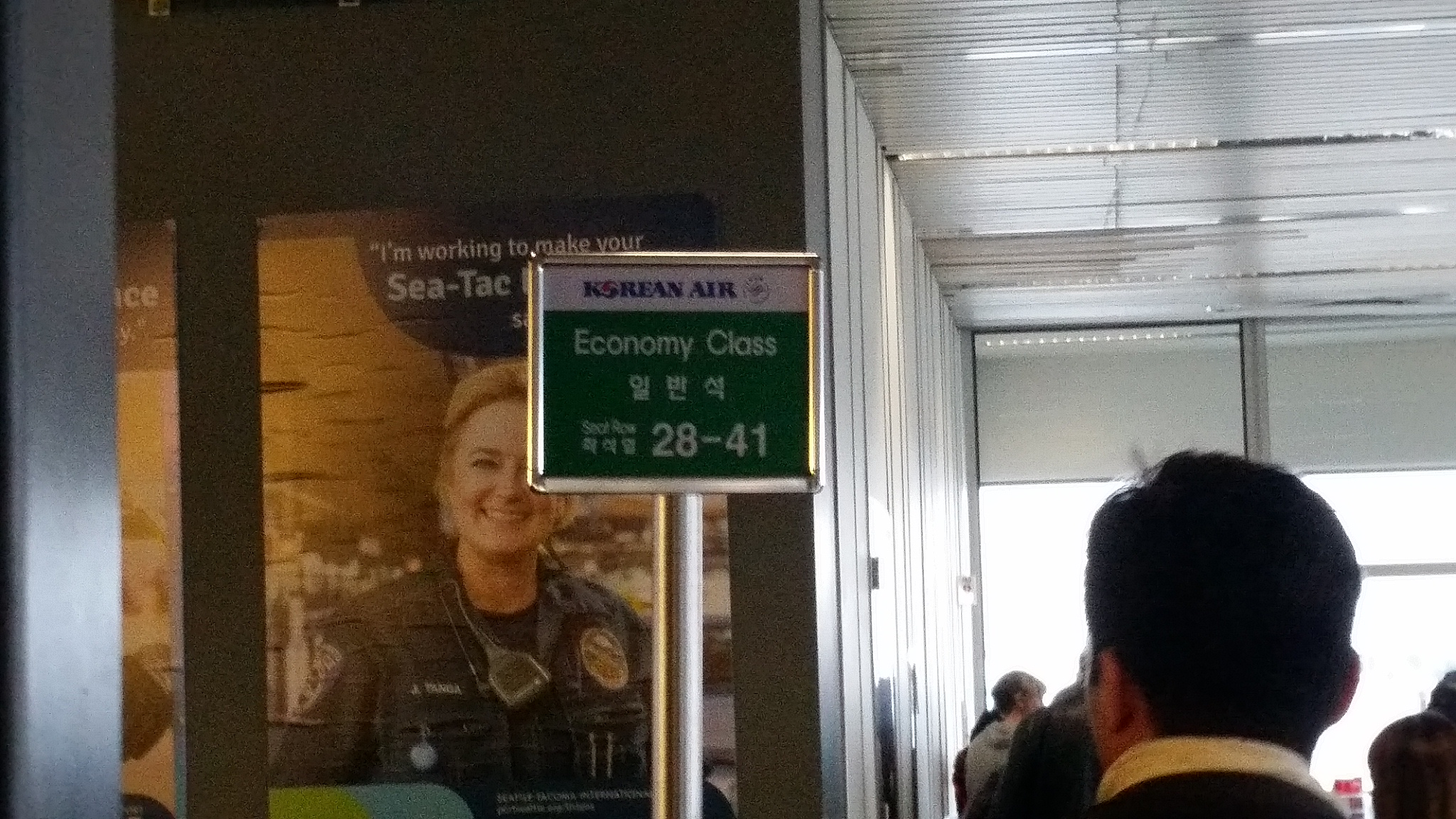 Departing on an international flight from SeaTac is a bit different from other airports I've used when leaving the country; there's no separate international terminal, so it's very much like getting on a domestic flight.
Once it was time to board, we got on the plane. It turned out that there were some empty seats, so the gentleman who was sitting next to me moved over to the middle of the row and we both got an empty seat next to us. This was super lucky and convenient because it meant that I could stretch out more and that neither Grace nor I would need to bother a stranger if we needed to use the restroom.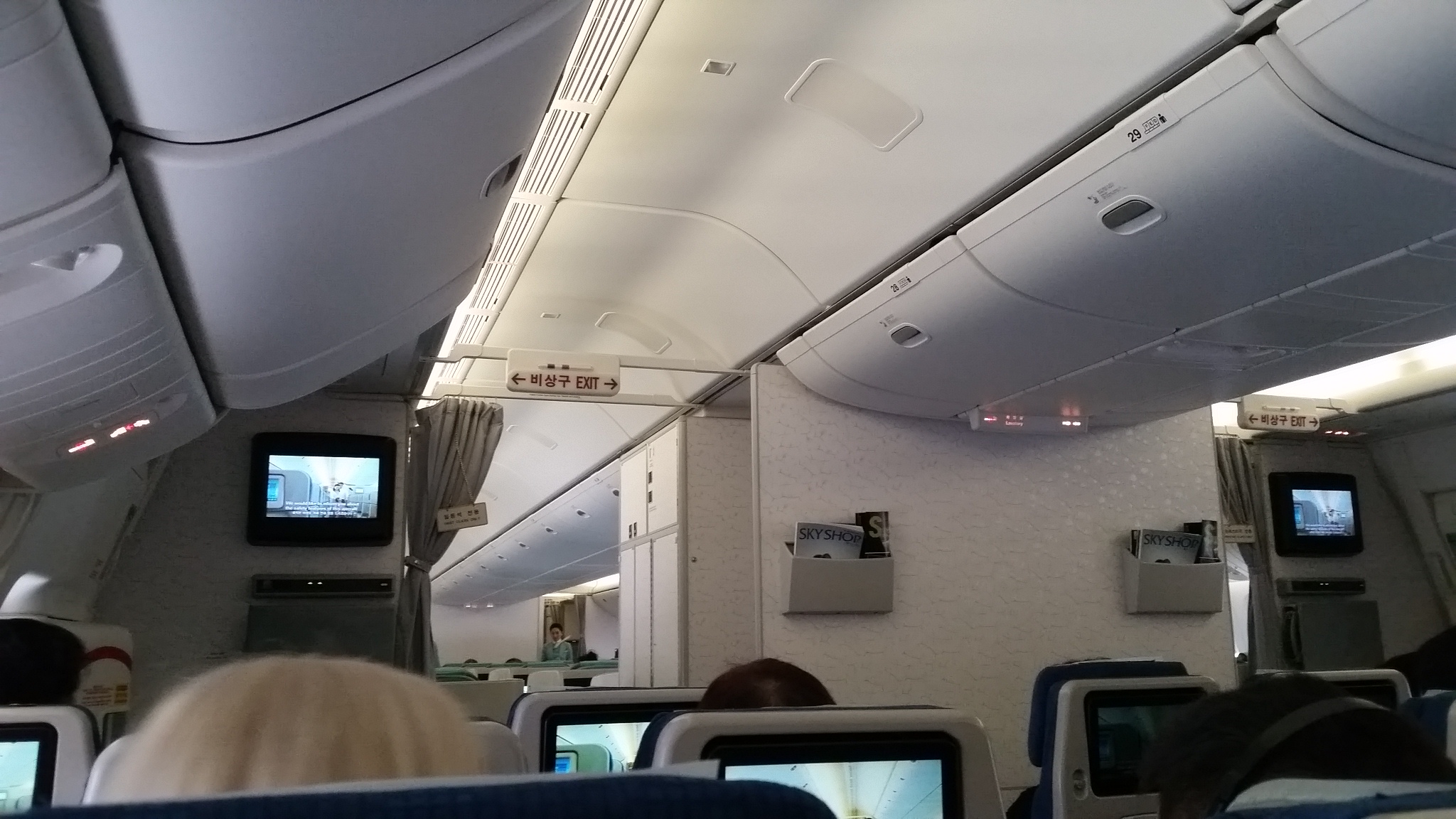 I ordered vegetarian meals for both flights. This flight, we got served two meals and a snack of brownies in the middle. The first meal for me was a vegetable pasta with tomato sauce, peas, and carrots accompanied by a salad with tofu and a roll. Grace's first meal was bibimbap with beef. My second meal was rice with mushrooms, broccoli, cauliflower, and carrots accompanied by a salad and a roll; I skipped the broccoli. Grace's second meal was a shrimp pasta.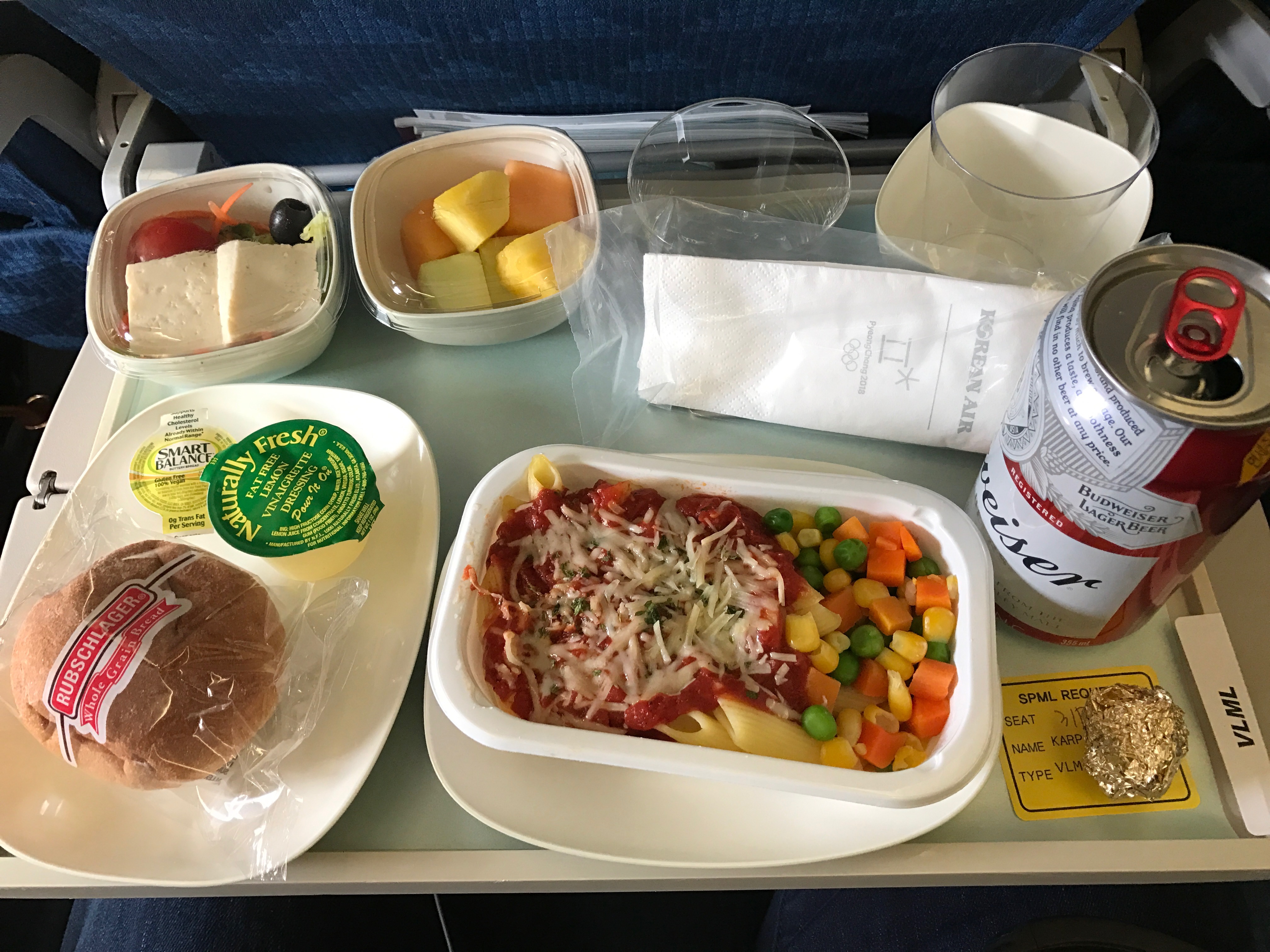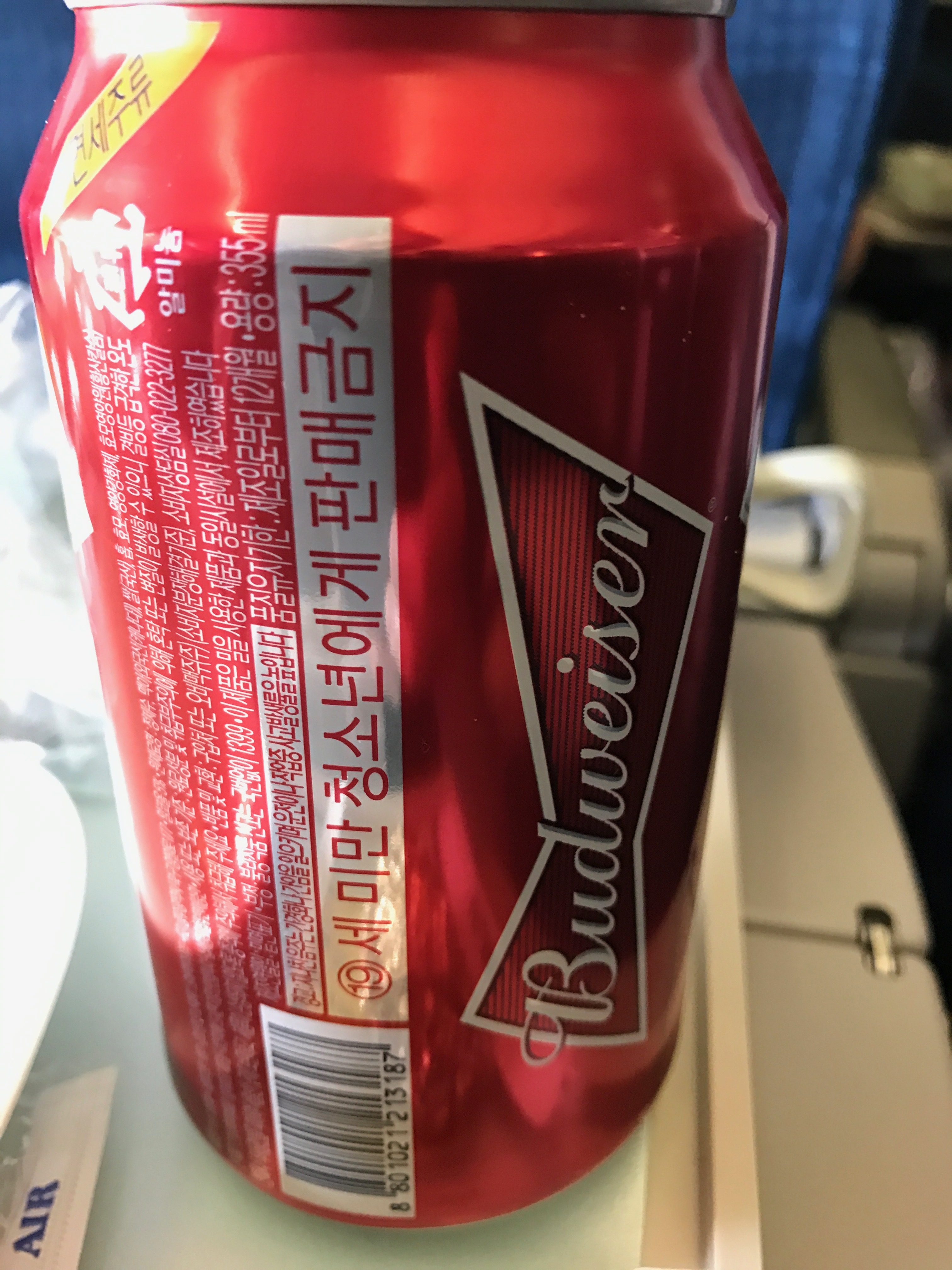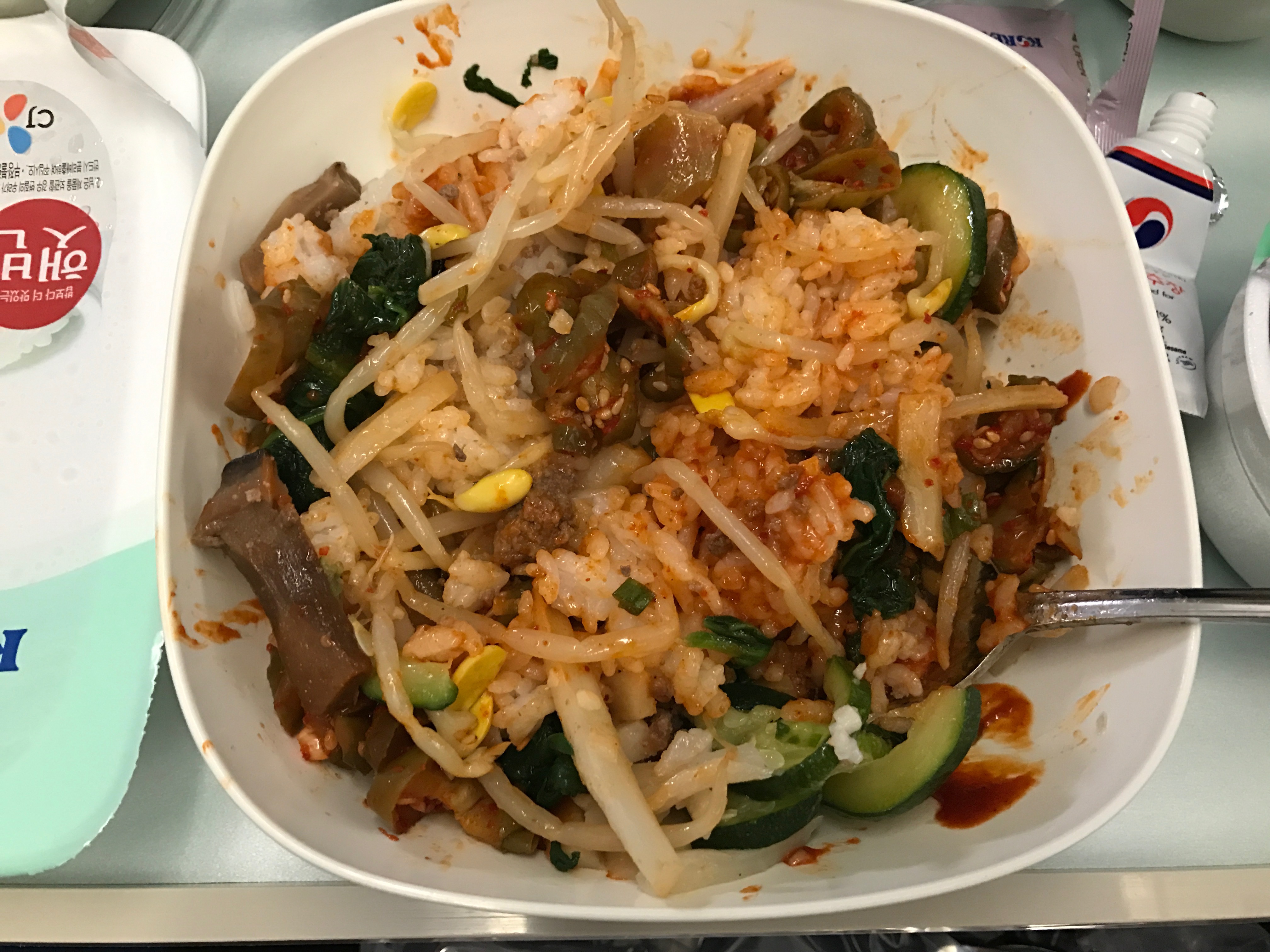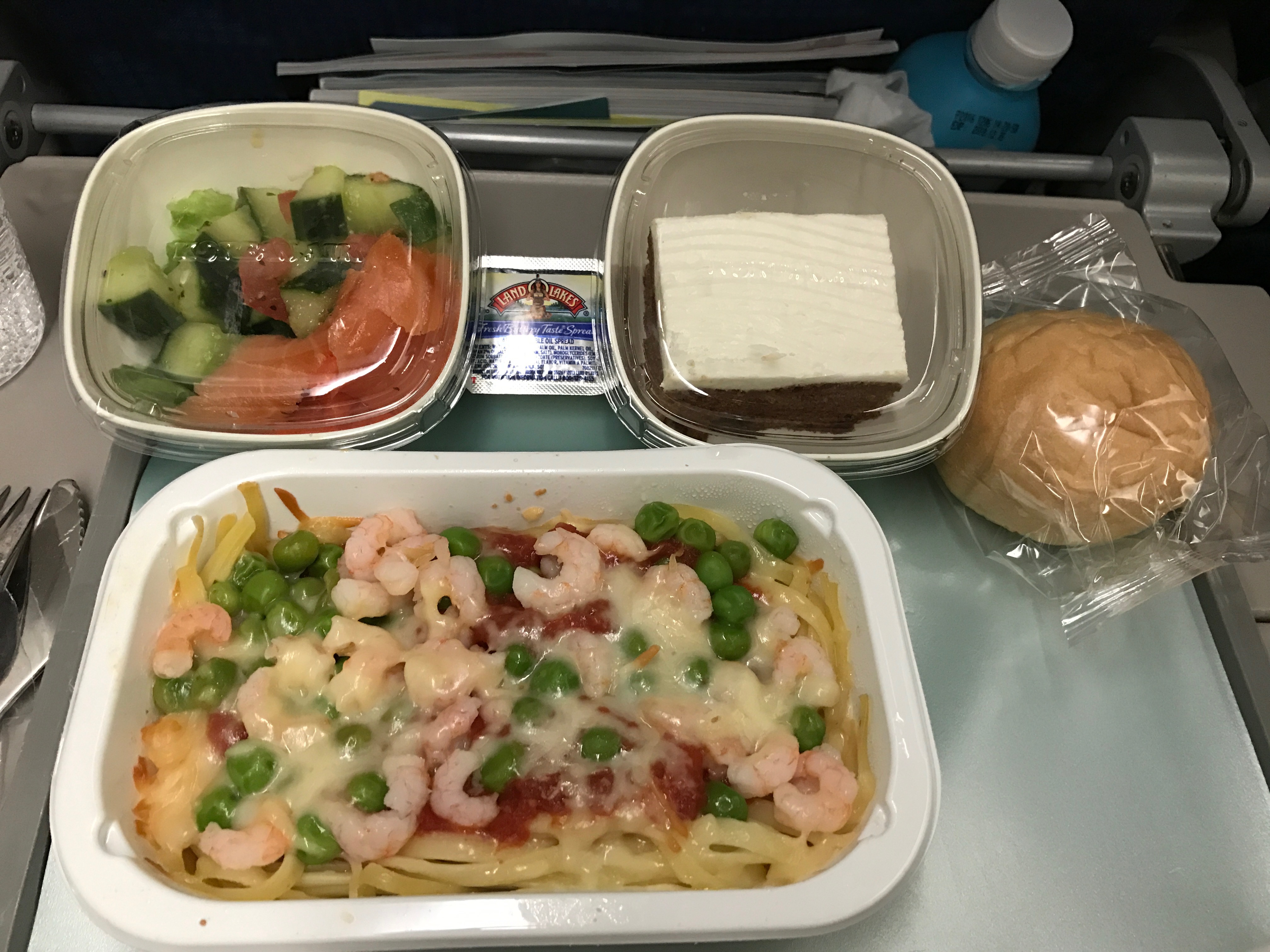 On the flight, I watched Fantastic Beasts and Where to Find Them, which I thought was really good. I also watched La La Land for the second time and decided that I liked the music better this time around. Grace watched Manchester by the Sea, Jackie, and La La Land.