Day 7 was our last day in South Korea.
We woke up in the morning and immediately started packing. We wanted to get all of our packing done straight away as we wanted to be done by the time of our 2pm check out of the AirBnB. We both brought an extra duffel packed inside our suitcase, and we both had to use them' we bought enough extra things to take back. Our flight left at 6 and we wanted to be at the airport about 3 hours before the flight left, so accounting for an hour to take the A'REX train that would mean that a check-out of 2pm was just about right.
It took us (mostly me) a while to pack, so by the time we were done we didn't really have time to do much that was far from the AirBnB. Instead, we decided that we'd walk around Hongdae more and explore the areas we hadn't seen. We also figured we'd just get street food to eat.
We walked and shopped a bit, and then went for street food. There was a vendor selling the egg bread that we had before, but also with cheese; it was pretty good. The vendor next to that one was selling hoddeok, but it was by far the worst hoddeok we had on the whole trip; the outside was crispy like a cracker and there was almost no filling on the inside. It was at this point that I realized my sunglasses had fallen out of my pocket; this is pretty much the only bad thing that happened on the whole vacation.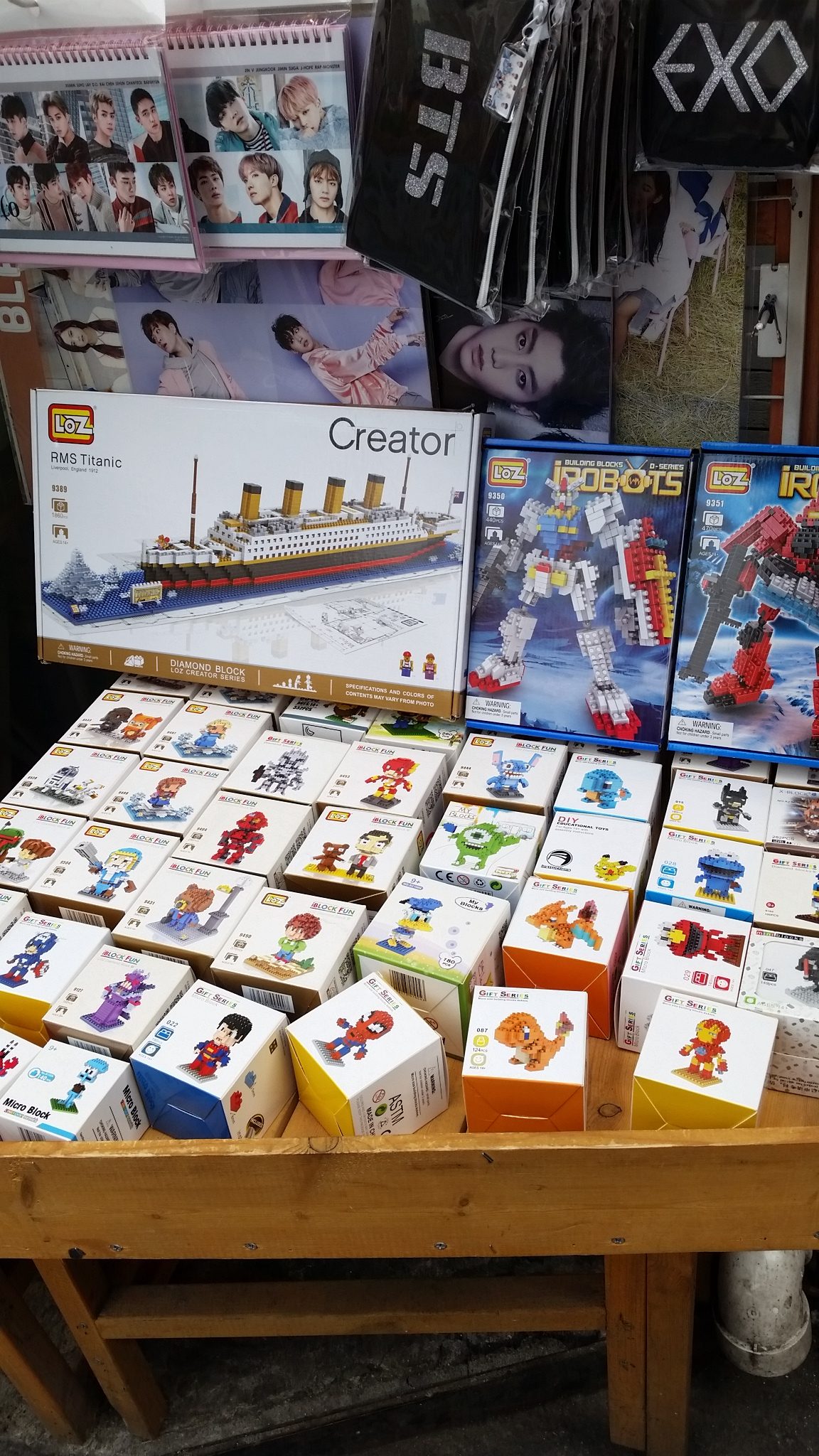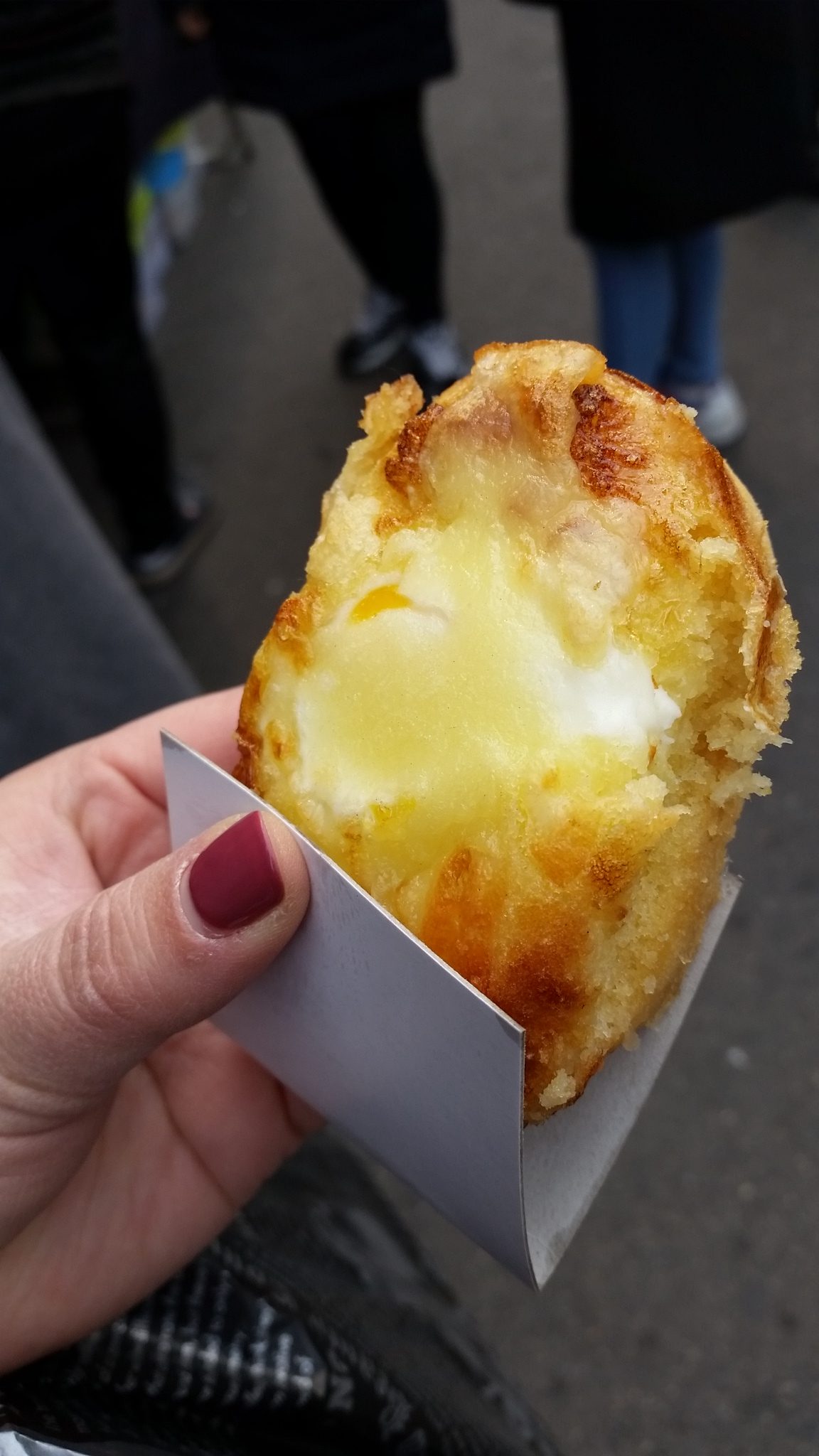 We went back to our AirBnB, took out the trash, and headed to the airport on the A'REX train. The train was in the same station as the subway we've been taking everywhere, so it was right next to the AirBnB. It was a pretty easy (and cheap!) way to get to the airport.
Once we got there, we checked in and went through security. This was the most sensitive metal detector I've ever seen; it went off for both coins in one pocket and a metallic wrapper (trash) in my other pocket.
We then went to the duty-free shops; Grace had wanted to get some things for her mother there and ended up saving a few hundred dollars over the cost of the same things in Seattle; she got extra discounts for having an eligible credit card and signing up for the loyalty program there. We grabbed a quick bite to eat at the Lotteria (burger chain as part of the Lotte department store) and got on the plane.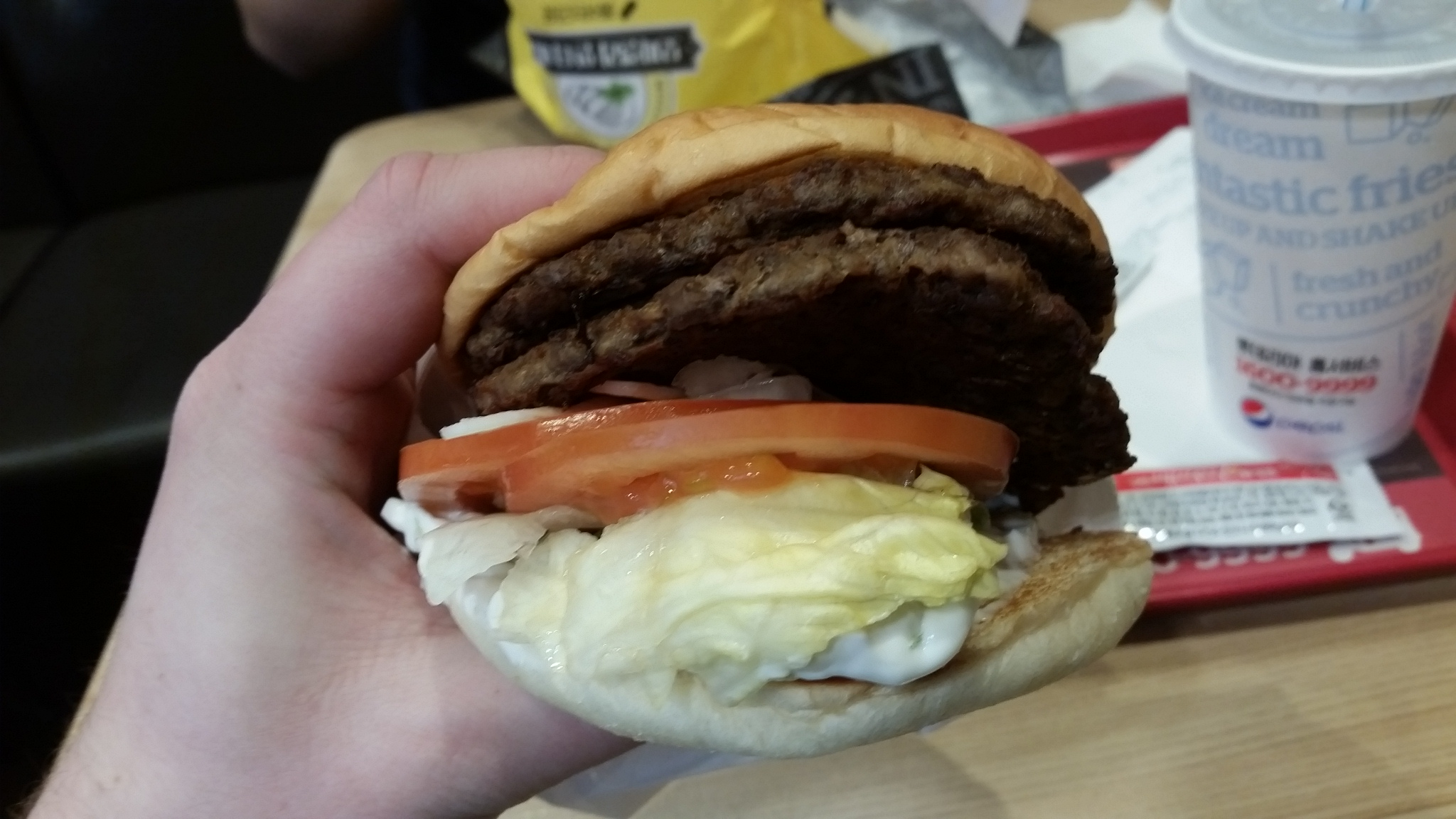 Like the flight to Seoul, this flight was also not full. However, we weren't as lucky as we were on the last flight; no empty seat next to us this time. They again served two meals; a dinner about an hour after takeoff and a breakfast about two hours before landing. The dinner I had was some strange dish with couscous, peppers, and a tomato sauce; about the only good thing was the beer and I was pretty happy that we had grabbed burgers at Lotteria. Grace had a bibimbap with dried roots that she liked better than I liked my dinner. For breakfast, I had a quiche that was much more acceptable than the dinner; Grace had a porridge.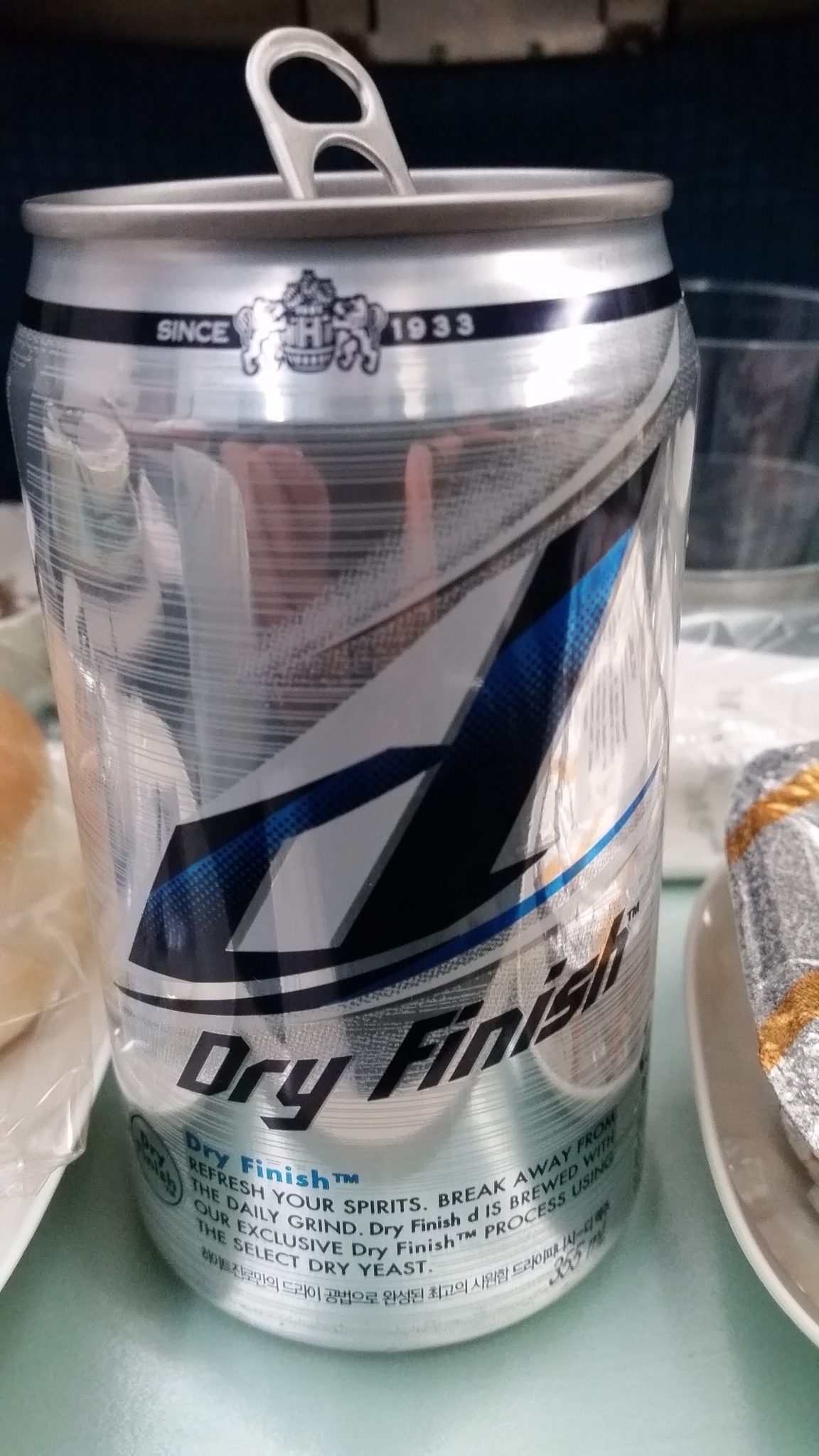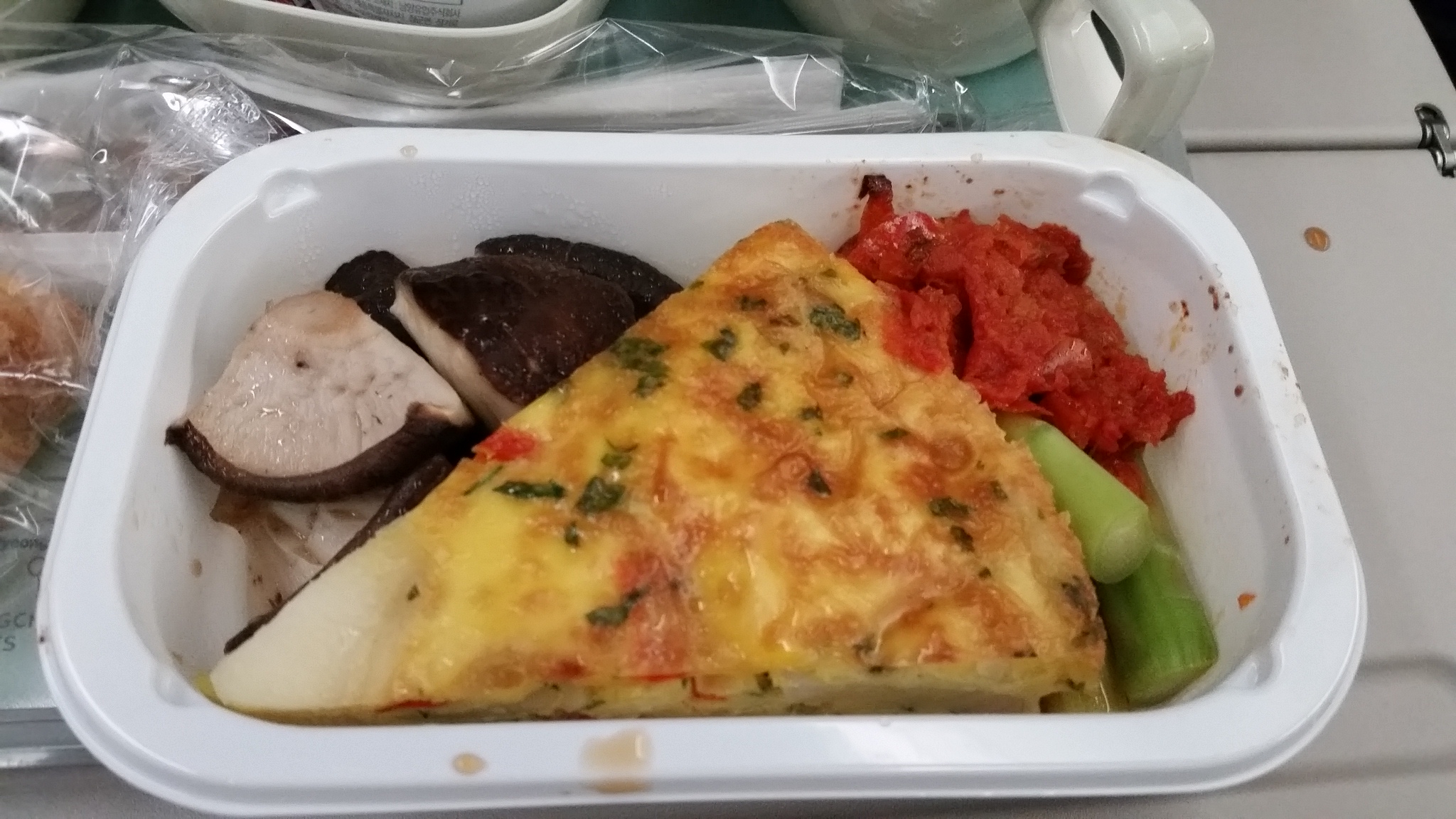 Like the flight to Seoul, this flight also avoided North Korean airspace. However, it did it differently and we flew over Japan instead of China. I'm curious to know why the different flight paths were chosen but I'm not sure how to find out.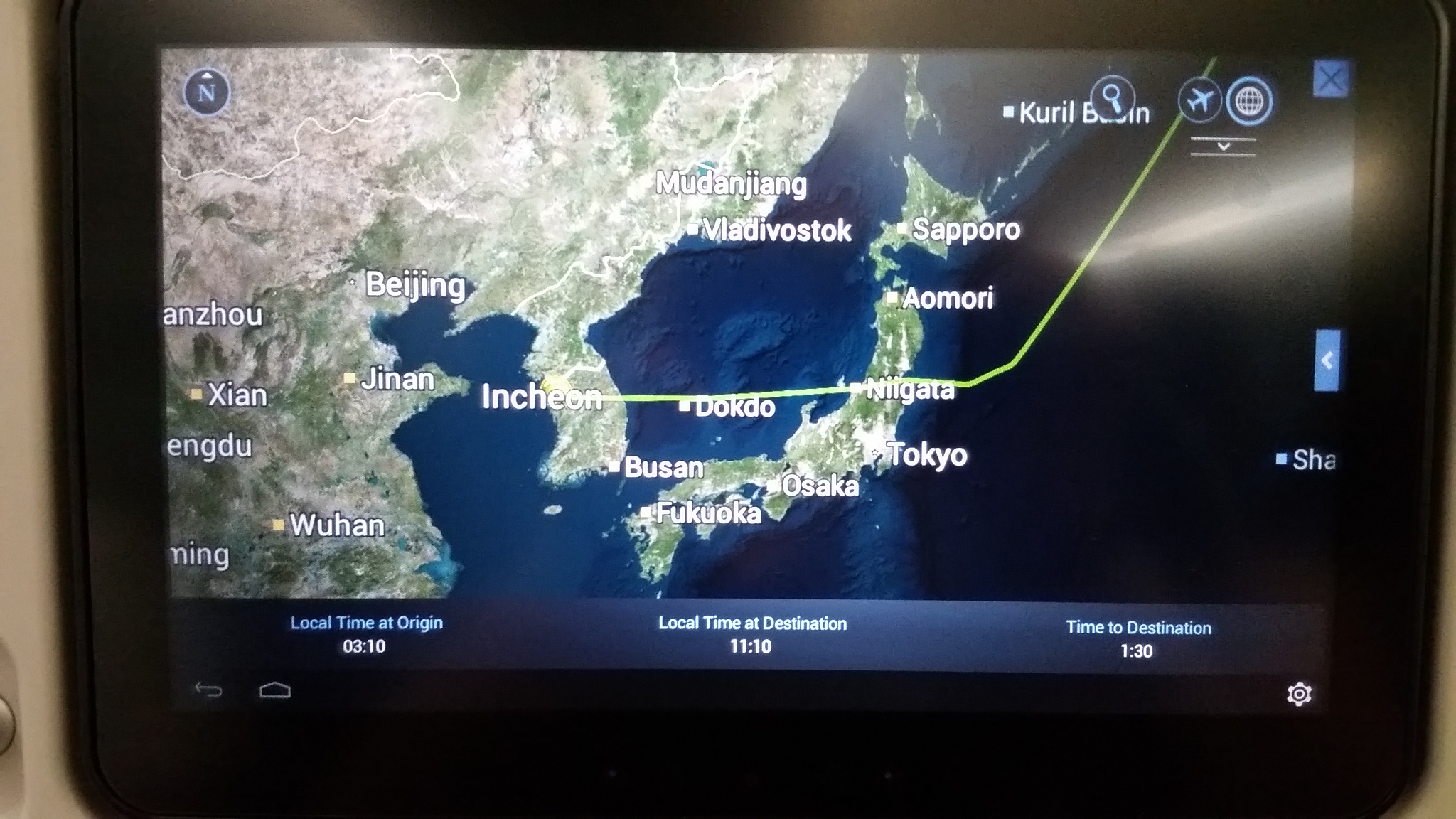 When we arrived in Seattle, we went through Immigration and Customs. At Immigration, the border patrol agent was a bit curt and didn't seem to like my answer as to where we were going. However, we eventually got through and headed home.
This vacation in South Korea was so great and I only wish it had been longer.