This seventh day started much earlier, with a 6:30 wakeup call and 8:00 departure time.
Once we got the bus loaded, we headed out to Jerusalem.  We spent some time in the old city and outskirts of the temple walls to learn about the history.  Shai then took us to a new area of the Western Wall, opened up to be a more egalitarian place for conservative and reform Jews than the main area.  I really liked this area, because I dislike the separation that occurs at the Kotel (Western Wall), but there was the added benefit that it was pretty much empty except for us.
We then went to the main part of the Kotel.  Many people in the group left notes and prayed at the Wall.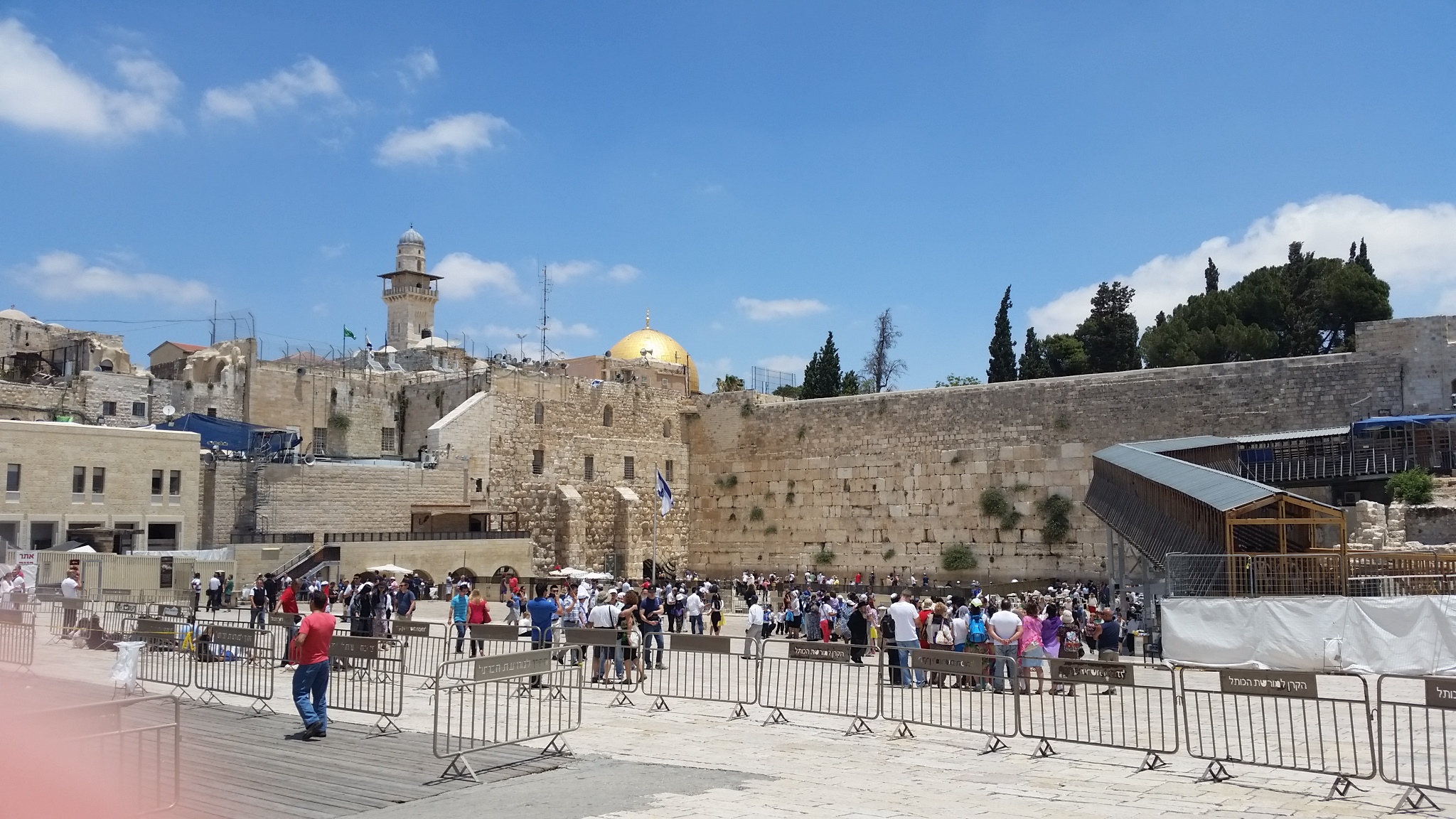 Following our visit, we went for lunch in the old city.  I got another version of shawarma, this time with chicken.  After lunch we had a bit more of the history lesson in the old city and then departed for the Bedouin encampment.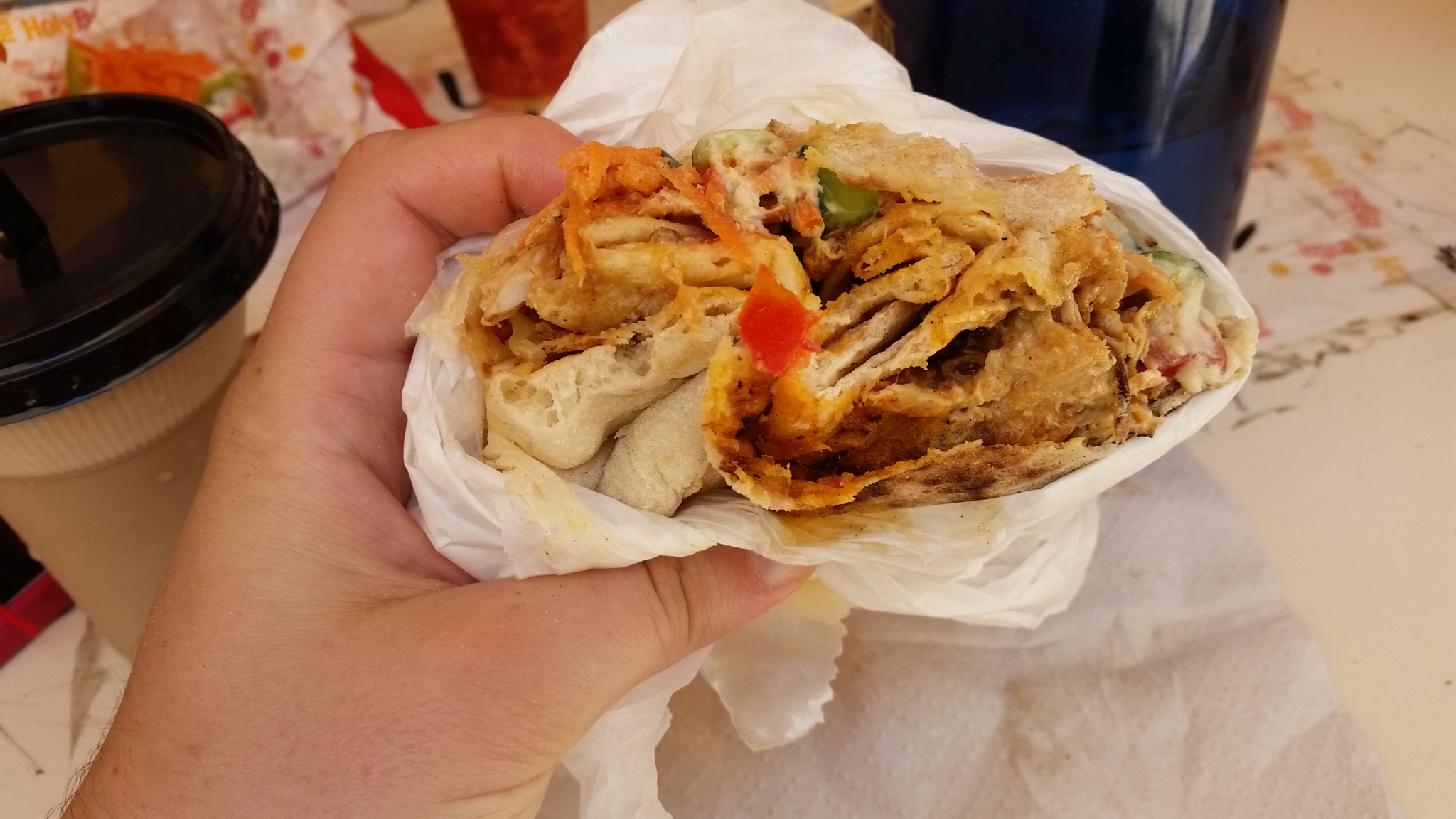 When we reached the Bedouin encampment  (which is really a tourist-focused place that exhibits an approximation of old Bedouin life), we rode camels for about 15 minutes.  We then went in for dinner.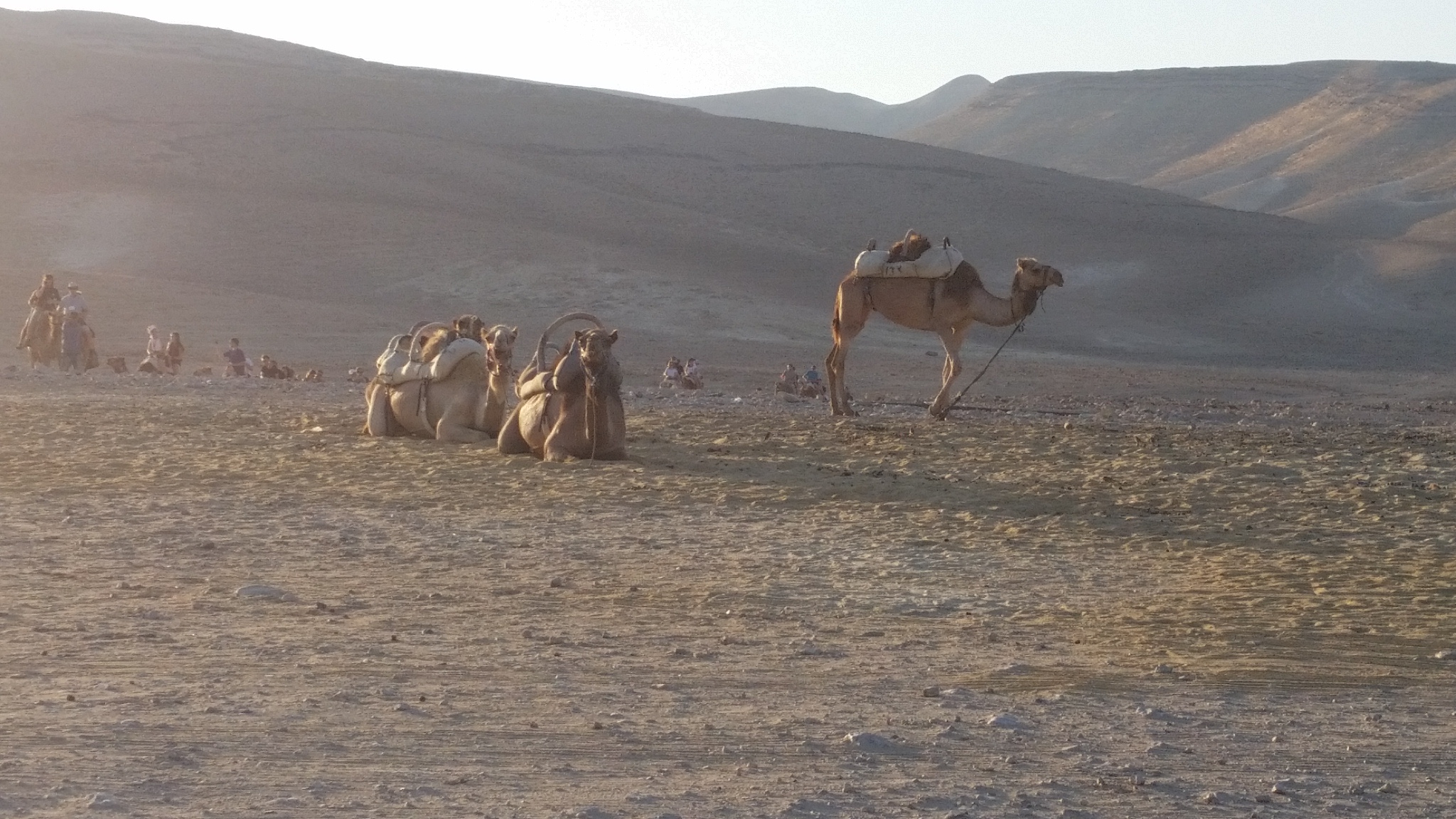 Dinner was "traditional" Bedouin cuisine.  It really reminded me of Ethiopian food, with a giant platter of food on a flat bread and eating without utensils. It was good, but I think the Ethiopian tej bread worked better for this kind of eating than the super thin Bedouin pita.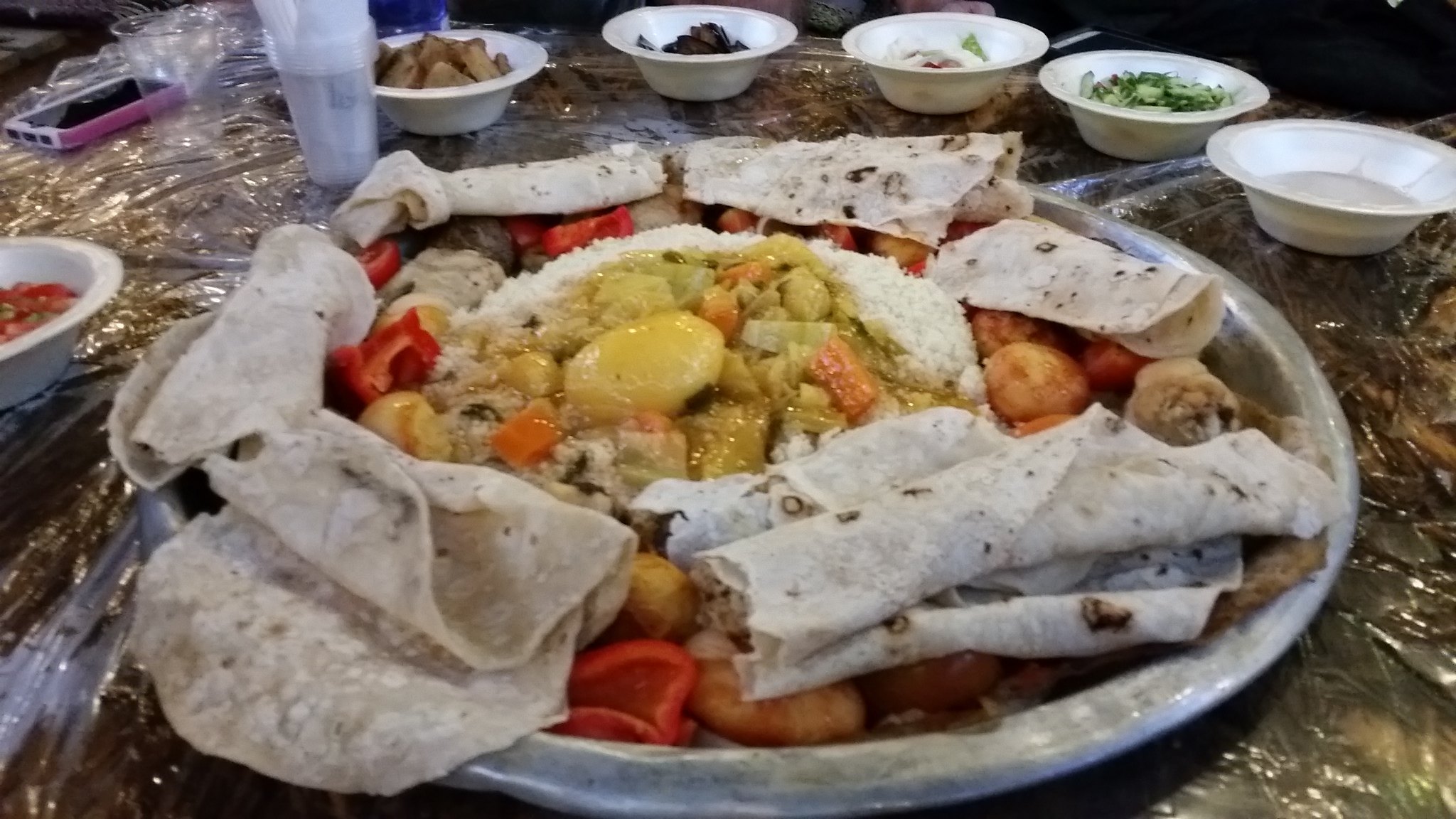 After dinner we had a chance to meet a Bedouin man who told us about his life.  It's very different: a more nomadic, animal driven lifestyle.  They also have somewhat different values than is more common in western society: he has three wives and 23 kids (15 boys and 8 girls).
We ended the night with a bonfire with the Israelis and prepared to say goodbye to them tomorrow.