Day 6, our last full day in Seoul.
Our first stop of the day was the National Museum of Korea. In order to get there, we had to take a different subway line than we had taken before; instead of the numbered lines that are entirely within the city, we took a named line that enables commuters from outside the city of Seoul to get into the city.
We spent several hours at the museum with most of our time on the first floor. The first floor of the museum was about human history in the Korean Peninsula, from early prehistory to the early 20th century; ending right before the occupation of Korea by Japan. It was interesting to see and learn about the different dynasties that ruled Korea, including the introduction of Hangeul, the modern writing system of Korean. I thought it was pretty weird though that the history portion of the museum ended just about the time of the Japanese occupation. This is an area of world history I'm much less acquainted with than I'd like to be, so I was hoping that the museum would cover the occupation and subsequent history including the Korean War and modern-day situation between North and South Korea.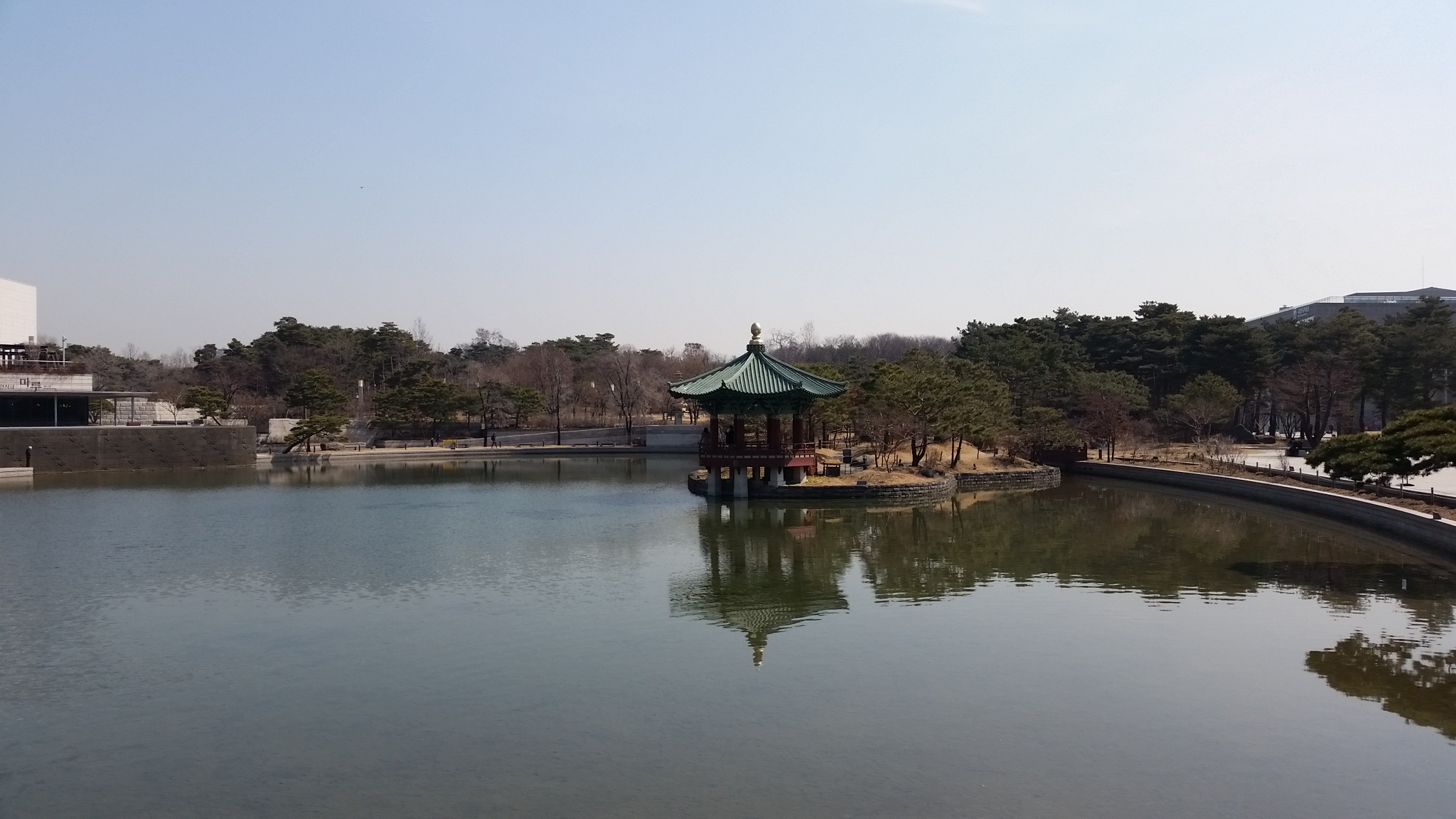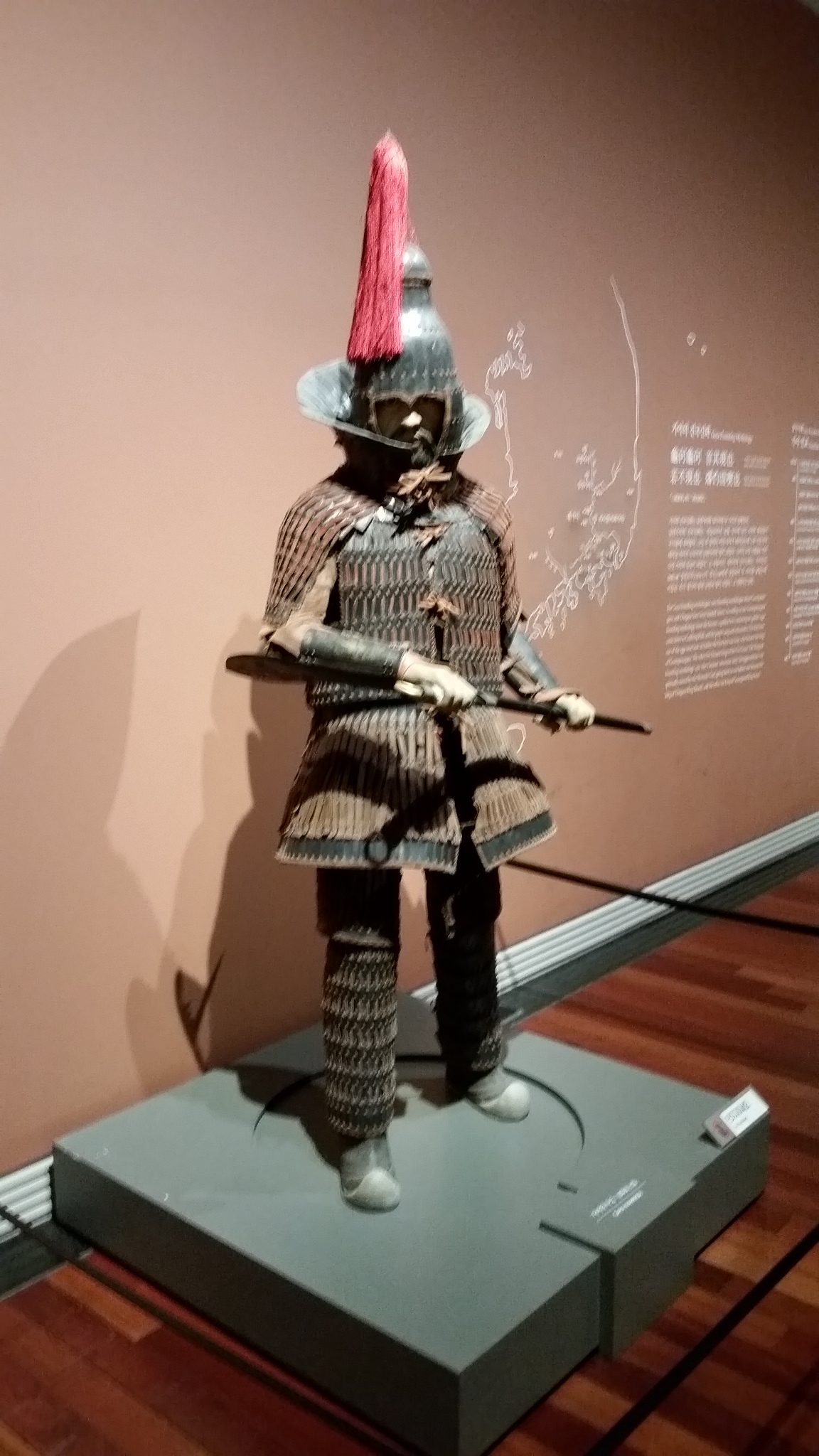 One of the really interesting things we saw in the museum were a set of tactile exhibits that were set up for visually-impaired visitors. South Korea really seems to make an effort to accommodate visually- and hearing-impaired people; more on this in a separate post.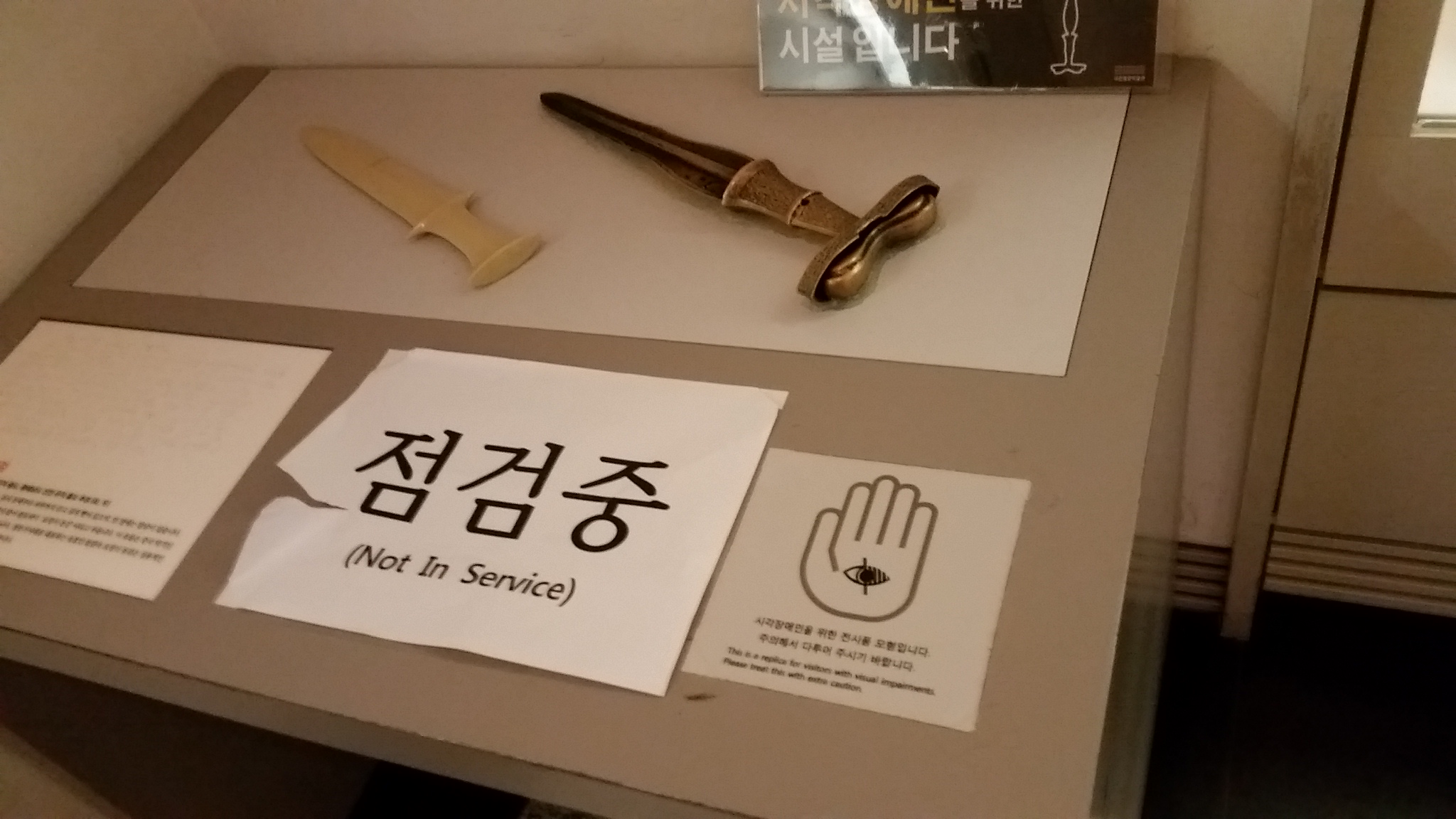 After we left the museum, we headed to Ewha to see the Ewha Womans University and surrounding area. The campus seemed pretty, but fairly hilly. We heard some drumming resonating through the area and made our way to the Student Union, where some students were performing what appeared to be traditional Korean dancing and drumming. We then explored the area around the university, which really reminded me of Berkeley, CA and the area immediately surrounding UC Berkeley.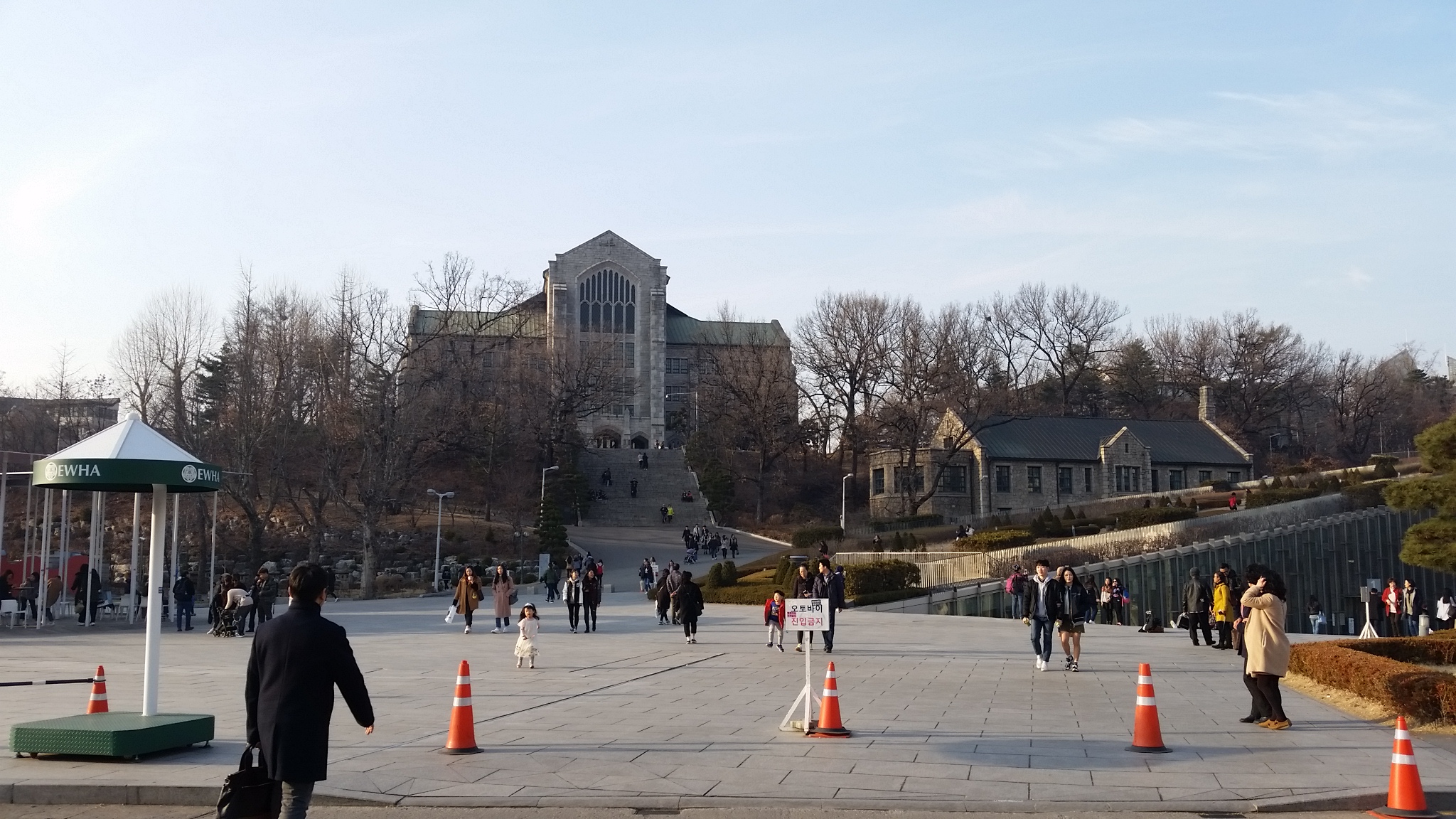 Later, we met up with an old friend of mine who has been living in Seoul for a few years. She took us out to a restaurant in Hapjeong for Korean BBQ for dinner. Apparently South Korea has some fairly strict meat import laws, so to get (good) beef you need to look for a restaurant serving Hanwoo beef. We ordered chadolbaegi (thin-cut brisket) and side dishes including gyeran-jjim (steamed egg), naengmyeon (cold noodles), and a doenjang-jjigae(fermented soybean soup).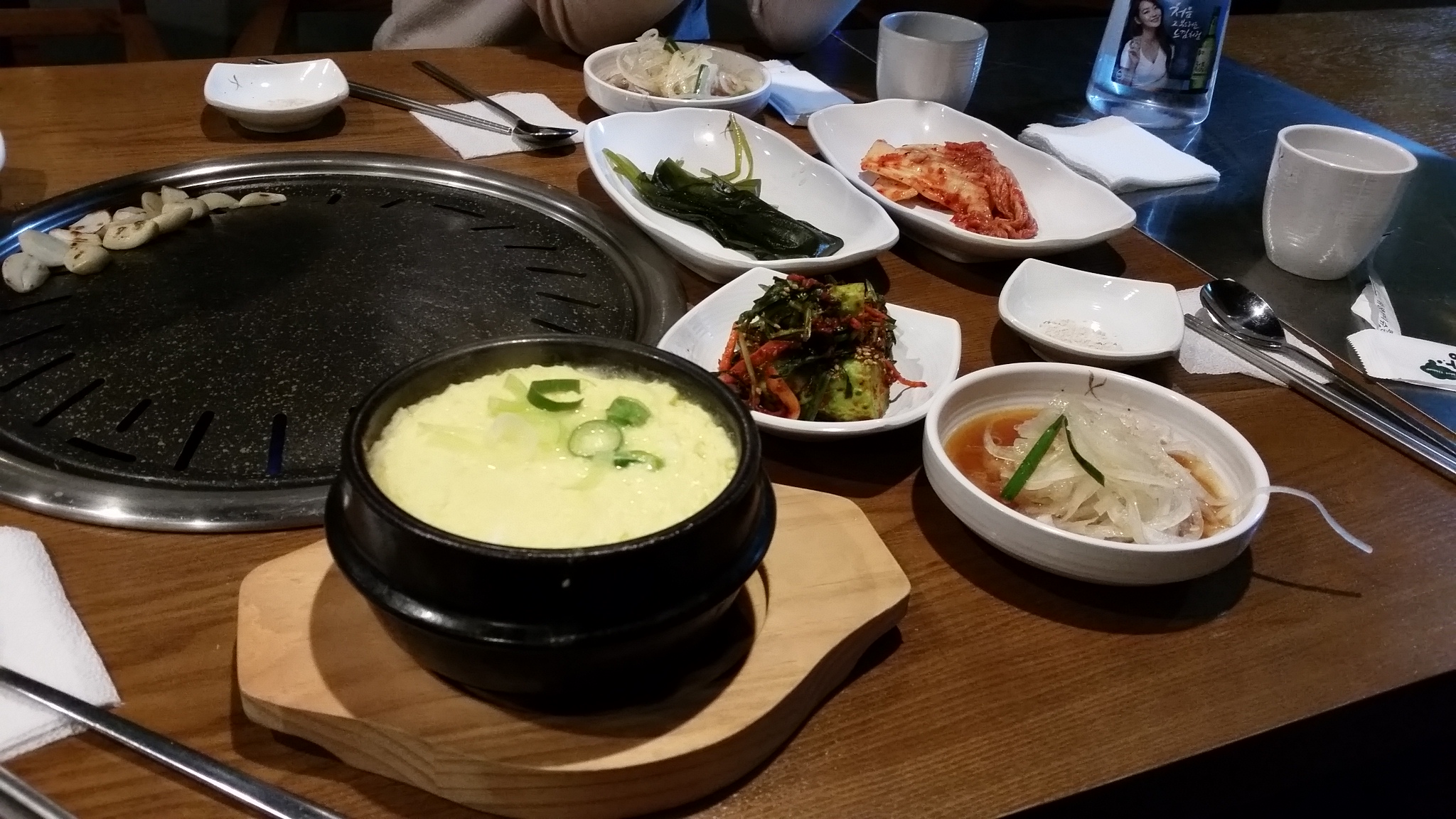 After dinner, we went to another restaurant in Hongdae for drinks. We sat near some college students (young men) who seemed to be very animated and loud in their drinking games. We ordered two sojus: grape-flavored and unflavored. After trying the grape-flavored one, we decided that it was really good and exchanged our bottle of unflavored soju for more of the grape-flavored kind. We went through several bottles together and had a great time catching up after about a decade of not seeing this friend. At the end of the night, my friend caught a cab home (since the subways had stopped running) while Grace and I walked back to our AirBnB.