At 4:00 AM, our guide Shai started playing his duck noise-maker (like the ones from the duck tour in Seattle) to wake us up for  a 4:30 departure for Masada.  Once we arrived at Masada we started hiking the Roman Ramp.
At the top of Masada, we got to watch a gorgeous sunrise.  We enjoyed the sunrise, then had a history lesson on Masada. We got to go inside a huge water cistern and learned the role that food and water played in the history there.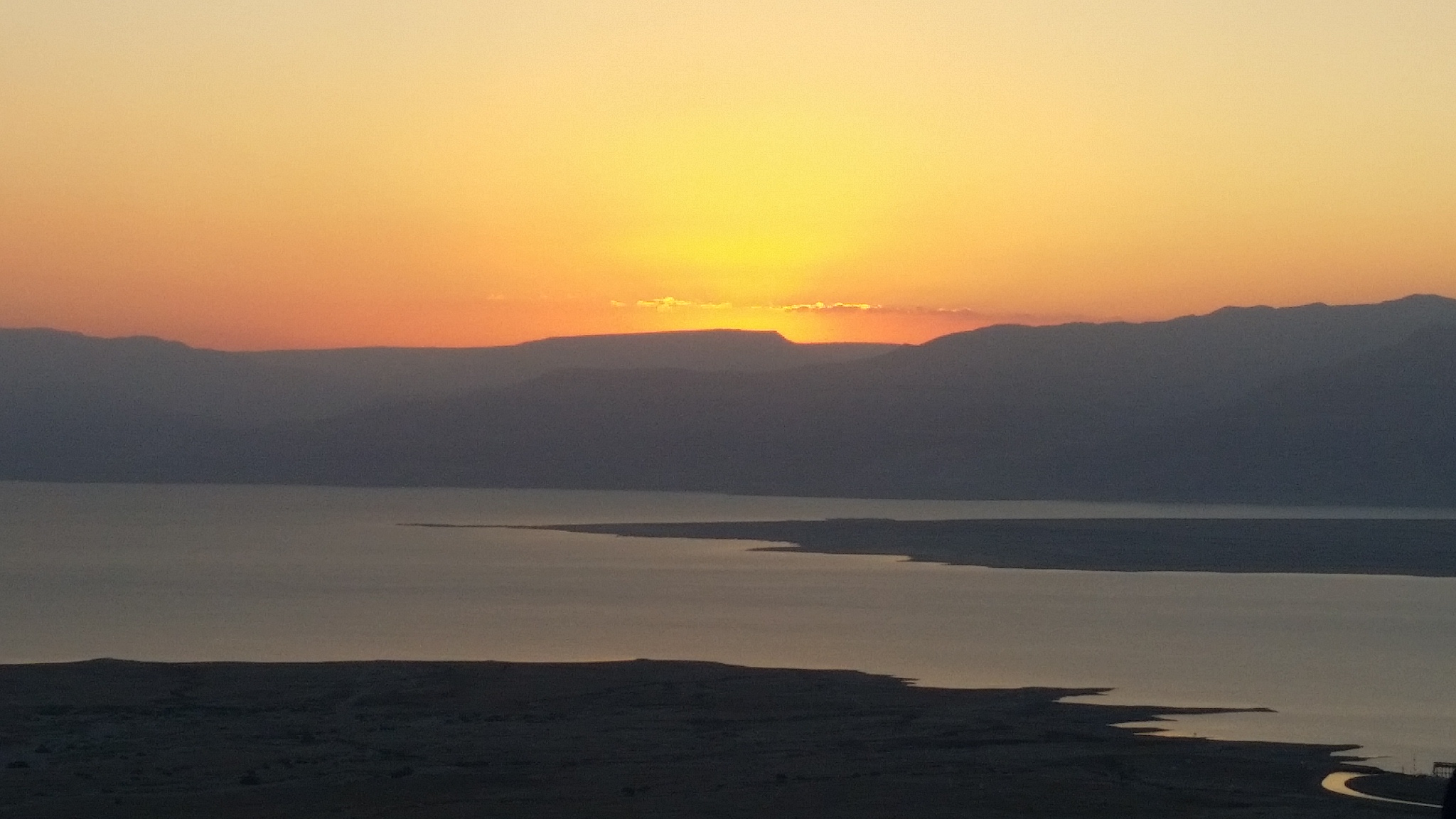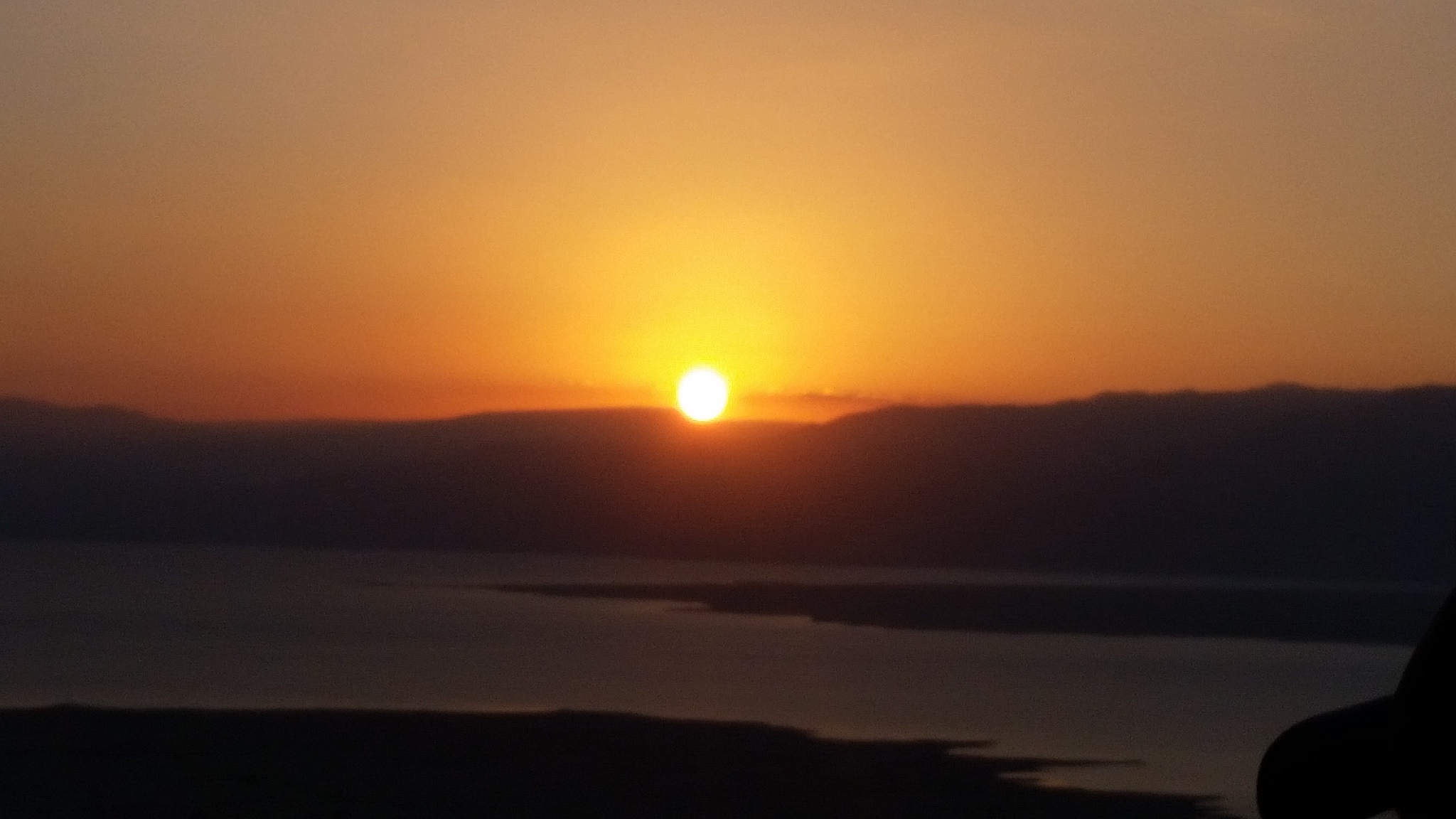 We then left for the Dead Sea.  We arrived at this spa place where we were able to change and take a shuttle to the beach.  A few of us explored and found a patch of mud, but later we saw this old bearded dude with much better mud all over.  He invited us over, helped us put on mud, and tried to get us to visit his website.
I enjoyed floating in the Dead Sea and washed all the mud off.  I cut my knee open a bit on some salt and it stung, but it was a lot of fun.
After the Dead Sea, we left for Jerusalem and had some free time to sleep and shower.  I showered, but then spent the rest of the time playing cards.
Following dinner, we had a program to explore the lives of a few holocaust survivors in preparation for our visit to the museum tomorrow (Yad Vashem).
I then got some sleep on a very uncomfortable bed (just a plank of wood below a very thin mattress).