The last touring day.
We woke up this morning and met our tour guide for the day, Antony, in the lobby of the hotel/basilica. He distributed radio receivers and earbuds so that we could hear him on the tour without any shouting. As a system, it worked pretty well.
We left on the bus for our scheduled tour of the Colosseum. Arriving, it looked a bit different in the day from the way it looked at night: it was illuminated by the sun instead of by spotlights.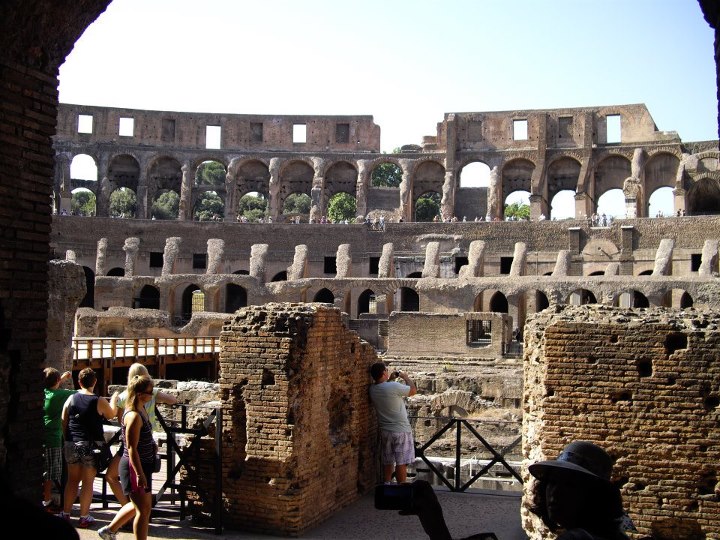 Without waiting for too long, we were admitted to the inside of the Colosseum. Antony told us quite a bit about the history of the Colosseum (including the fact that it was not originally called "the Colosseum") and then set us loose to look around. I spent some time in the museum on the second floor before going out into the interior. I got a lot of great pictures including the only surviving stone seats as well as continuing archeology.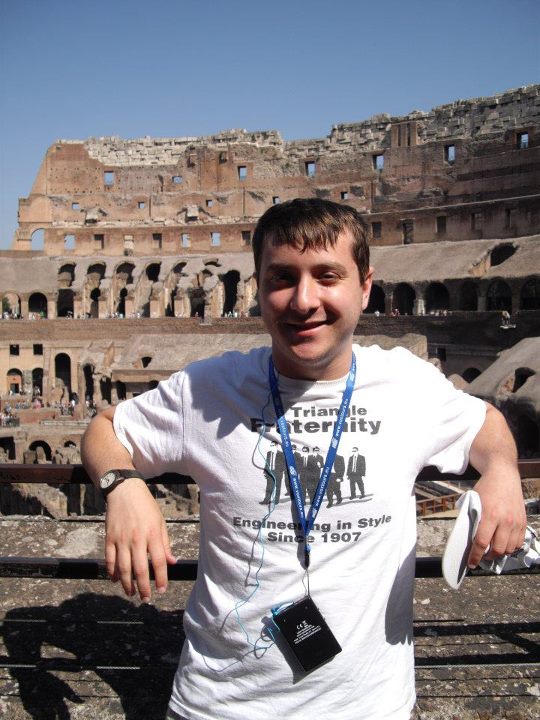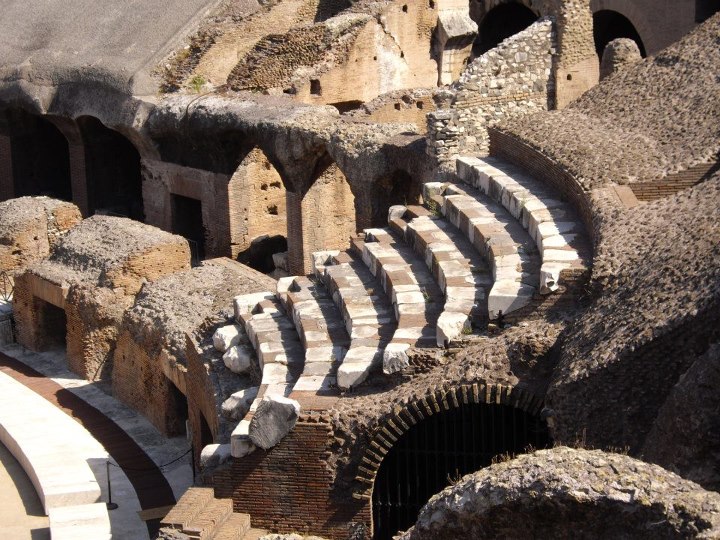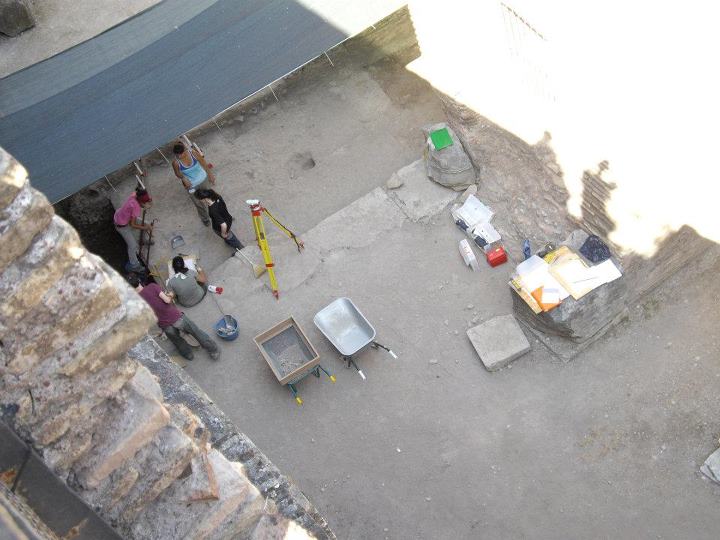 Following our visit to the Colosseum, we left for Rome's city hall and saw one of the earliest surviving bronze statues. After grabbing some water, we did not go to the Forum (as it was too hot), but were led to an overlook to see a good view of the city and some ruins.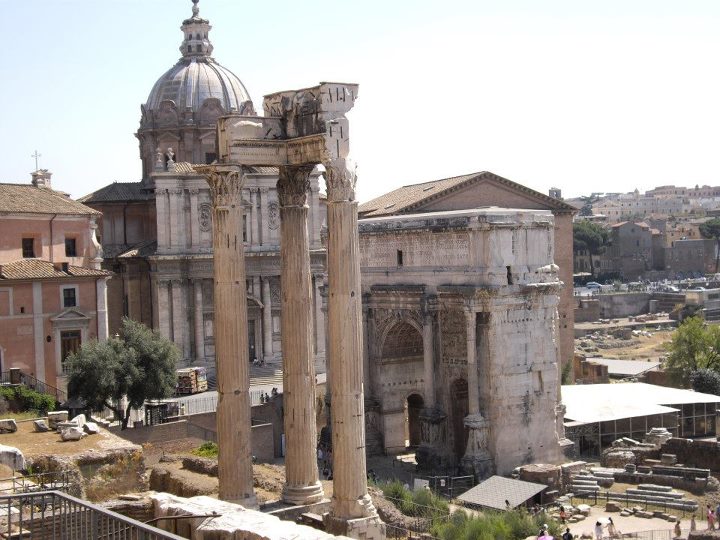 We then got back on the bus and went to the Vatican. Antony took us inside St. Paul's and I was pretty impressed by the size and decorations. I thought my mom would really like the dome above the altar.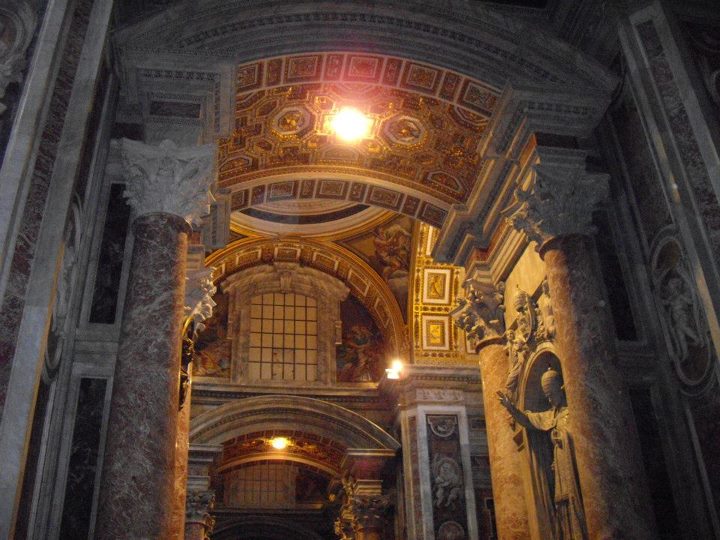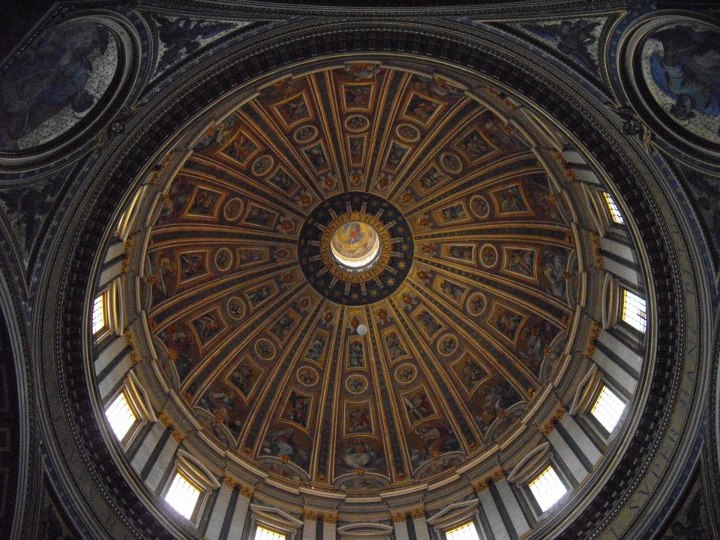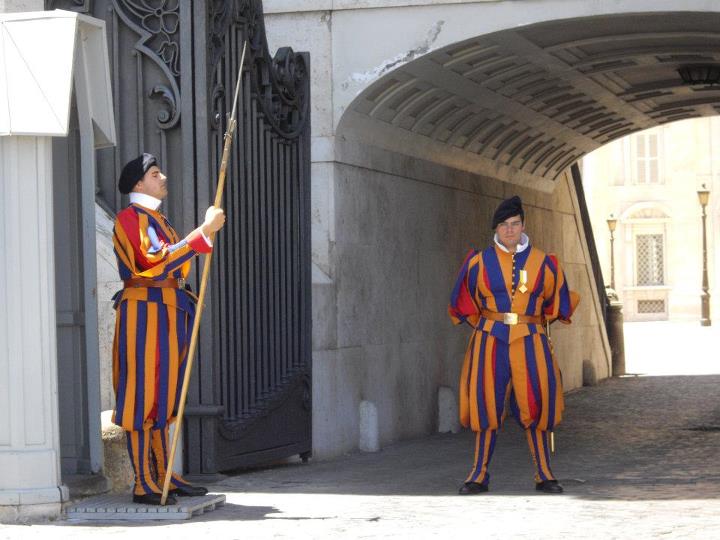 Antony left us after St. Paul's, so a few of us decided to go through the Vatican Museum and see the Sistine Chapel. The Vatican Museum was long and they made you walk through the whole thing before getting to the chapel. When we got to the chapel, I was disappointed by the total lack of crowd management; it was jam-packed and every 30 seconds the employees would be yelling "no pictures, no pictures!"
After grabbing a quick lunch, a few of us went out in search of the catacombs. Unfortunately, we were given bad directions and by the time we asked someone more knowledgeable, the catacombs were closed.
Dinner was at a traditional Roman restaurant, complete with live music. While we ate our (really salty) food and drank our wine, we were serenaded by a guitarist who spoke very little English. It was fun to see everyone and sad to think that this was our last meal together as a complete group.
When we returned to the hotel, a large group of people went on the roof. While looking out at the city, we said our goodbyes and enjoyed the company of everyone for the last time.