Our first day of four countries.
Today, we had the morning free, so we were able to sleep in a little bit. After waking up at 7:45, Harris and I went downstairs for breakfast and meeting up with Jamie. Jamie took us into the heart of Lucerne around 8:30 and showed us where to look around.
At the hotel, we had been given maps and a voucher for a free spoon from Boucherer, so we all went inside and got our free Rolex spoons. After being distracted by nice watches I can't afford, we headed toward the Kapellbrücke (Chapel Bridge) and saw lots of swans in the water. Heading back toward the tourist area, we heard the faint sounds of a brass ensemble. We went closer and saw an 11-piece brass band recording a video on the other old wooden bridge of Lucerne. I wasn't able to find out who they were, but I was able to record a video. They sounded really good.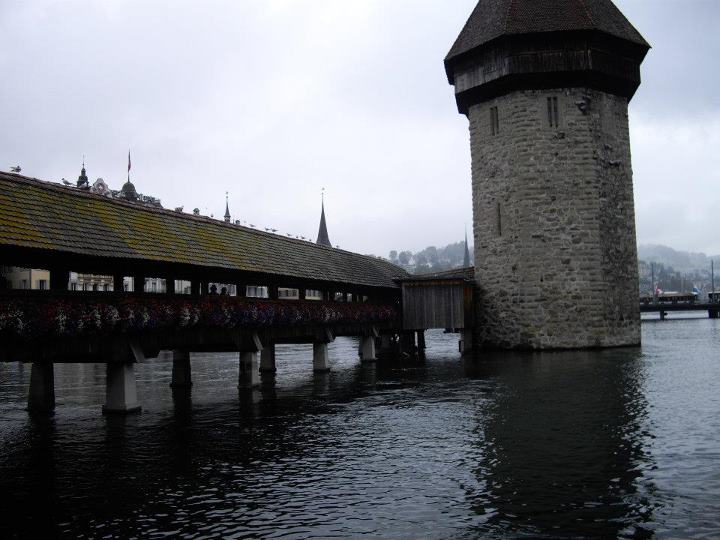 I was able to grab some Swiss dark chocolate at the supermarket and we headed toward the Dying Lion. It was really impressive: carved out of stone straight into the side of a mountain and surrounded by a nice pool of water. Most of us made wishes and threw pennies into the water before heading back to the hotel.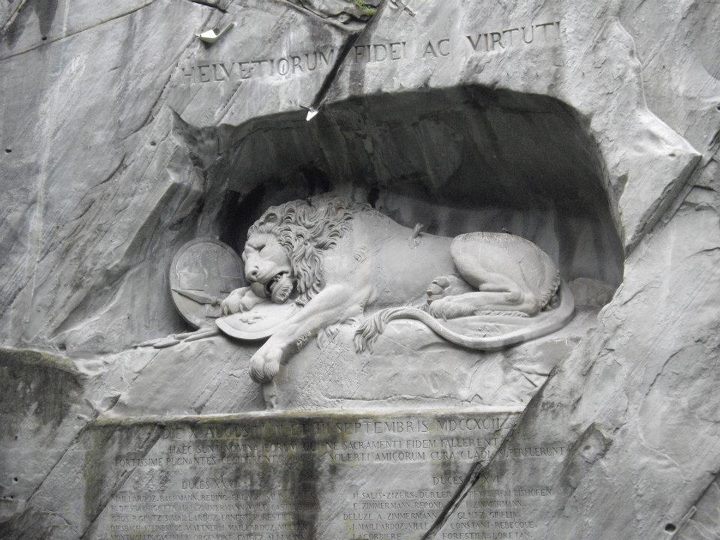 At the hotel, another tour group was having quite a bit of trouble figuring out how to load their buses, so we ended up getting delayed by half an hour. Jamie and Carmina were both very angry. When we were finally able to load our bus, it only took us about five minutes, and we were off to Liechtenstein.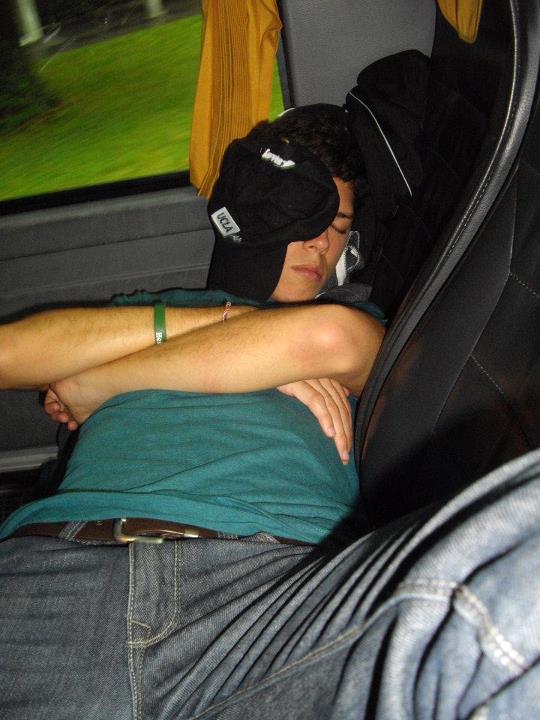 In Liechtenstein, we all went to the tourist booth to get our passports stamped (which cost €2.50) and then off to find food. I looked around the supermarket for something good to eat, but found no pre-made food that looked appetizing, so I ended up going to a quick restaurant next door.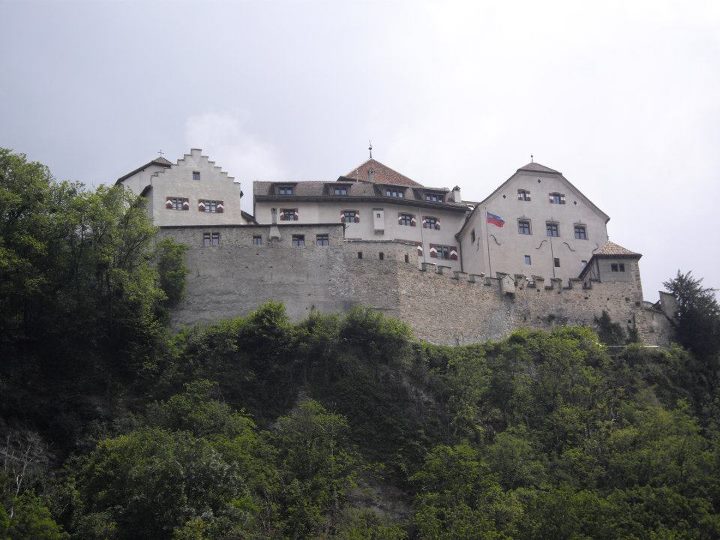 After lunch, we left for our third country of the day: Austria. The Liechtenstein/Austria border was an actual border, so we waited in the bus while Jamie and Carmena dealt with getting us through. Once through, it was a straight shot into our fourth country of the day: Germany.
We arrived in Germany with no stops in Austria. In Munich, we got to our hotel and checked in. Harris and I were given an apartment, complete with a full kitchen. The inclusion of free wifi was also a nice touch.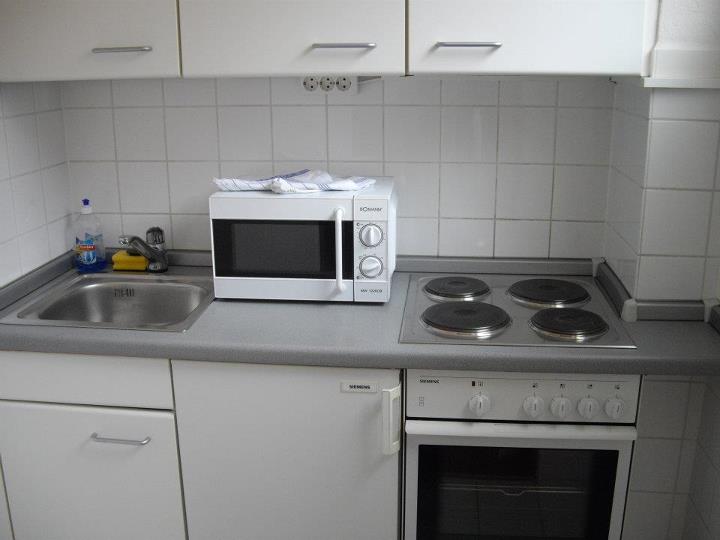 For dinner, we went to a restaurant in the Augustiner Breweri. The main dish was pork-based, so I ended up with the vegetarian option: polenta and spinach in a cream sauce. It was pretty tasteless.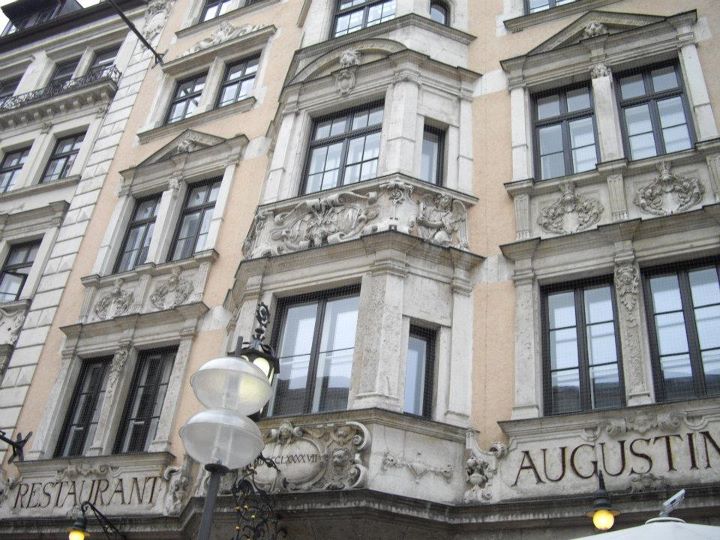 Following our dinner, we went to Munich's famous Hofbräuhaus where beers are served in steins of 1 liter. I was advised to try the Dunkel, which was delicious. We enjoyed some traditional German brass music along with our beer and had a very fun night.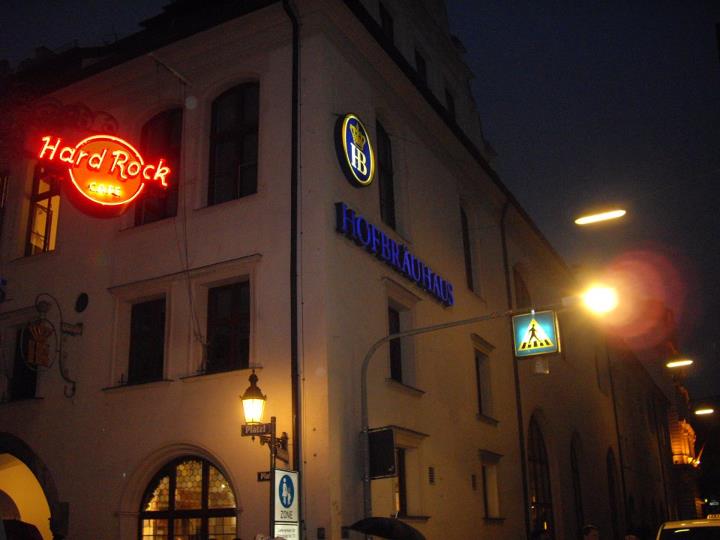 Arriving back at the hotel, I made sure to drink a ton of water before falling asleep.