Today we woke up, boarded the bus, and left the Venice area for Florence.
After a reasonably short bus ride, during which I read my book, we arrived at our hotel in Florence. Since we arrived before 3:00, we were not able to check in, so we left our luggage and headed out for a tour of the city.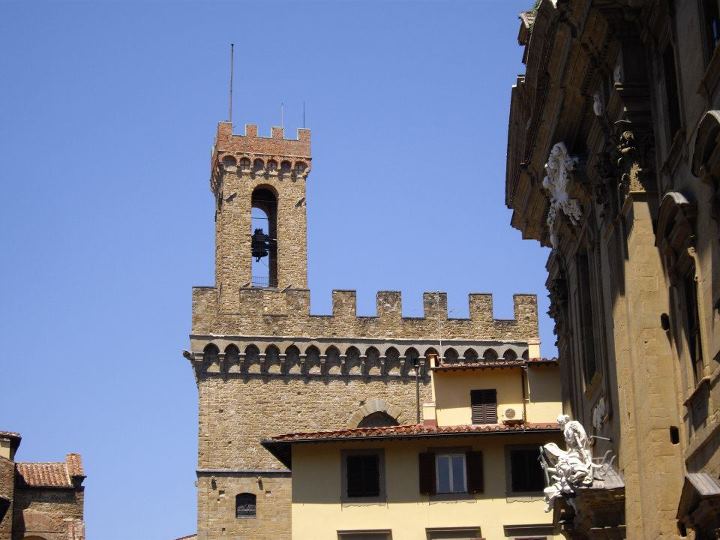 We met our tour guide, a woman named Florence, a little ways from the hotel. She lead us around on a short walk to the three main squares of Florence. She told us about the Medici family who used to rule and how Florentine culture was greatly influenced by how much the Medicis valued art. We saw a replica of David mounted where David originally stood as well as much other statuary around the city. Our tour ended at the Duomo, which is the third-largest cathedral, built in the 13th century.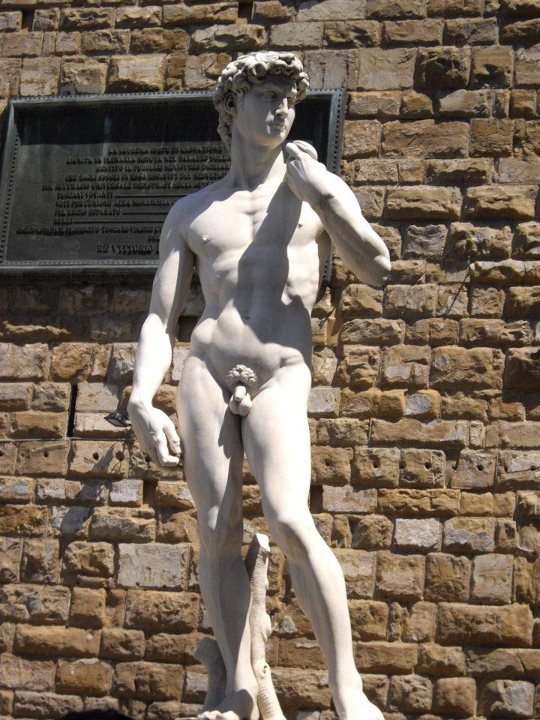 After our tour ended, I wandered inside the cathedral. It was relatively plain compared to the outside so as to limit distraction to worshipers. We then decided to climb up the 414 steps of the bell tower.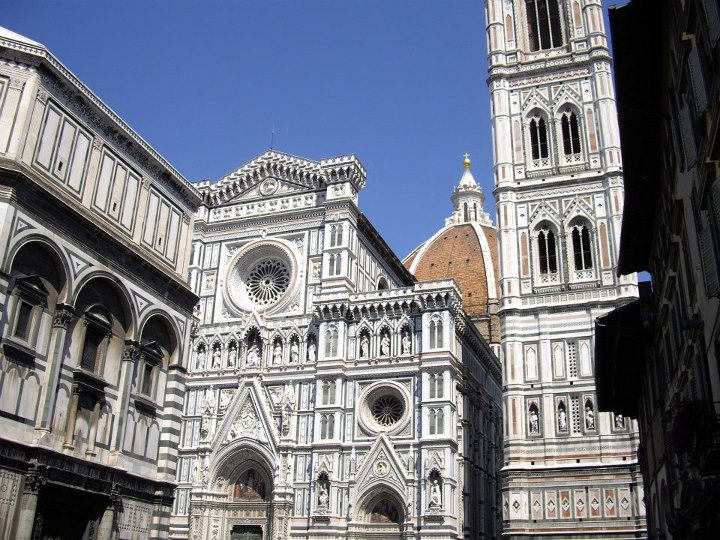 The ascent was reasonably short, but I was still glad to get to the top. The view was pretty nice, though it wasn't quite as high as the Eiffel Tower.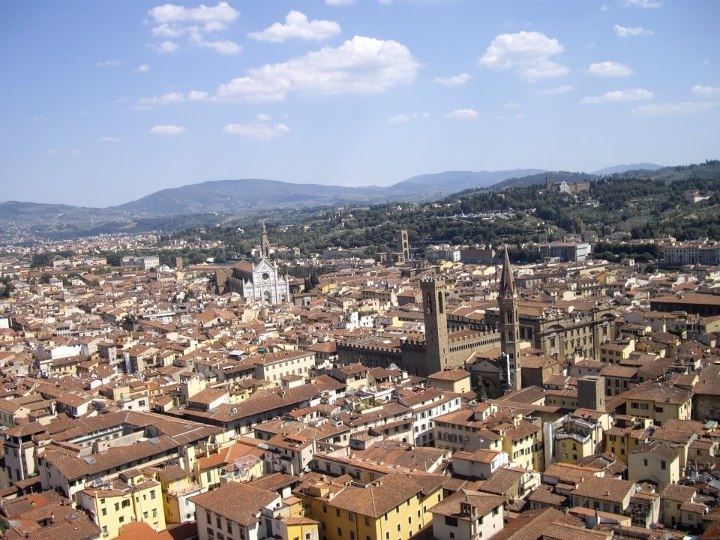 Returning to the hotel, I checked in. There was some trouble with the room key, but after several visits to the front desk it was resolved. Harris got back from watching the Wimbledon final, and we went down to dinner in the hotel restaurant.
Dinner was a buffet, so I had my fill. A waiter asked me what kind of beer I wanted and gave me the options of German or Italian. I chose German, so of course he brought me some Italian beer. However, it was fine so I drank it anyway.
At 10:00, most of us met downstairs to go to Space Electronic Discoteque. A short walk later and we were there, along with a card for a free drink. I ordered a Rusty Nail, but I was instead served Grand Marnier and Canadian Club (which was actually alright, though not what I had originally intended to drink). Once I finished my incorrect drink, I went back and had to teach the bartender how to make a real Rusty Nail.
Eventually, I finished my last drink and walked back to the hotel.