This morning, we woke up at 5:30. Another good Dutch breakfast was served at 6, and everyone was on the bus to Germany by 6:30.
I slept most of the bus ride until we arrived at a rest-stop in Germany about an hour outside Cologne. Again, we encountered pay toilets that gave a coupon in the store (€0.70 to use the toilet and get a €0.50 coupon). One short hour later and we were in Cologne.
The cathedral was pretty impressive; its two towers loomed over the city. Inside, mass was going on and we heard some beautiful organ music. After, we grabbed some McDonald's, got cash at an ATM, and visited a souvenir shop.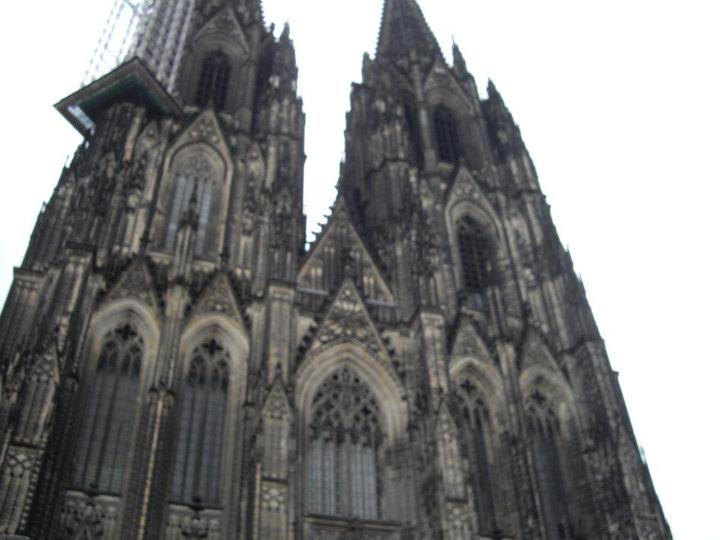 We then took the bus to a small town on the Rhine called Boppard. We boarded a boat to see the various castles on the Rhine. There was a bar/restaurant on the boat, so I had some hefeweizen and tried a new food: goulash.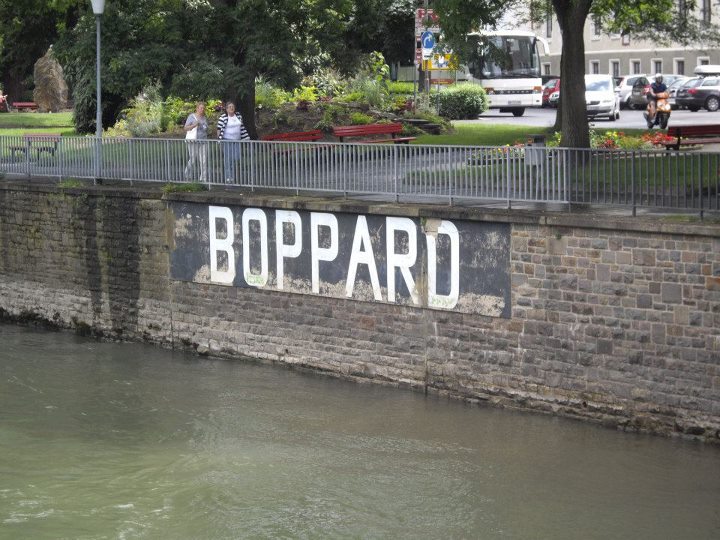 Following our boat adventure, we journeyed toward the Castle of Heidelberg. With its half-restored, half-ruined state, the castle was oddly peaceful. We only spent half an hour there, but it was enough time to get some good pictures.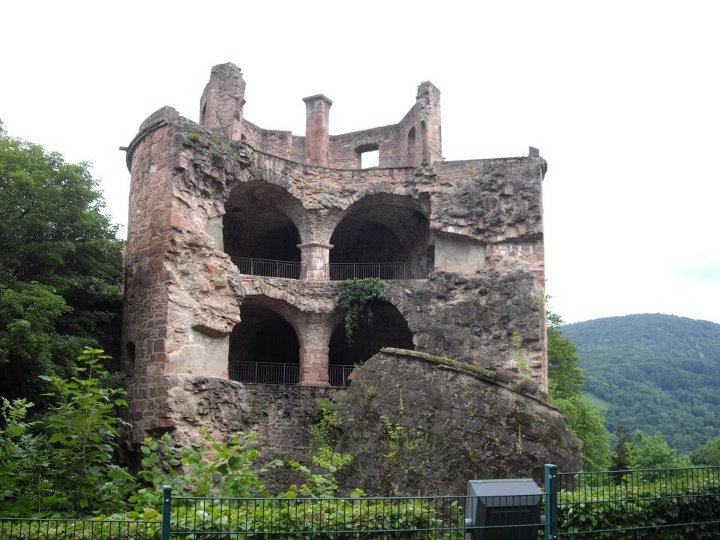 Arriving at our hotel, the Holiday Inn, we were happy to discover that the rooms were more of the American style, albeit with twin beds rather than full/queen. However, I still haven't found a shower in Europe that I like: London and Heidelberg were just too small, Paris was too weird, and Amsterdam was just oddly placed. Regardless, they all (eventually) worked for getting me clean.
Nine of us piled into a taxi and headed down to the main street of Heidelberg. Since Heidelberg is a University town with an additional population of an American military base, there are over 200 bars and restaurants. We ended up in an Irish Pub to watch the final of the EuroCup.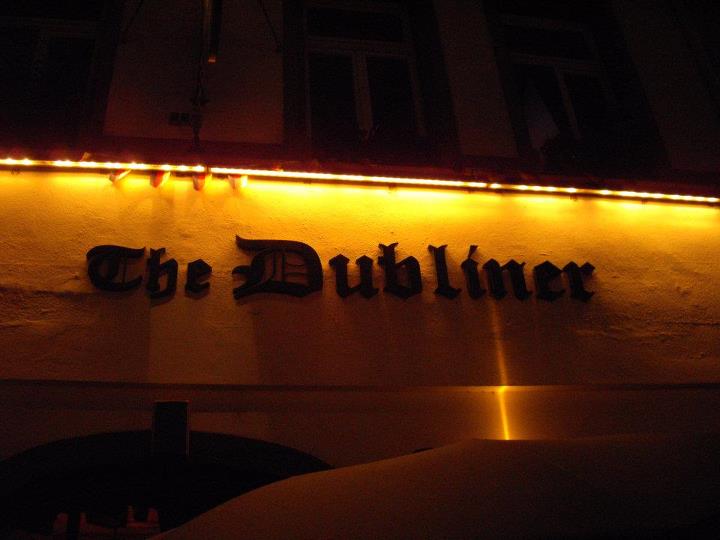 After our first round of drinks, we were surprised to see more people from our trip arrive. Alex (the tour liason from the Alumni Association) bought the second round of drinks and we continued to watch. When I had finished, I decided that I would try a scotch I've been wanting to try: Talisker 10. I liked it quite a bit and intend to buy a bottle soon.
Before getting ready to leave, everyone visited the restroom. While I was in there, I was approached by a man asking in broken English which team I supported. I tried to explain that I supported neither, but he didn't understand. He guessed that I was an American soldier, but was surprised to discover that I was merely a tourist. He then decided that I should visit his home city in Poland.
I was able to escape and we grabbed a taxi back to the hotel.
Tomorrow: Spend some time in Germany's Black Forrest, leave for the neutral planet country of Switzerland, and enjoy a traditional Swiss Folklore Dinner Party.