We woke up at 6:30 and enjoyed a German breakfast at our hotel. By 7:30 we had all boarded the bus heading for the Black Forest.
When we arrived at a little part of the Black Forest, we went into a cuckoo-clock workshop and were instructed in how cuckoo-clocks were constructed. All the clocks were very pretty: intricately carved and painted with good mechanisms. However, they were also super expensive.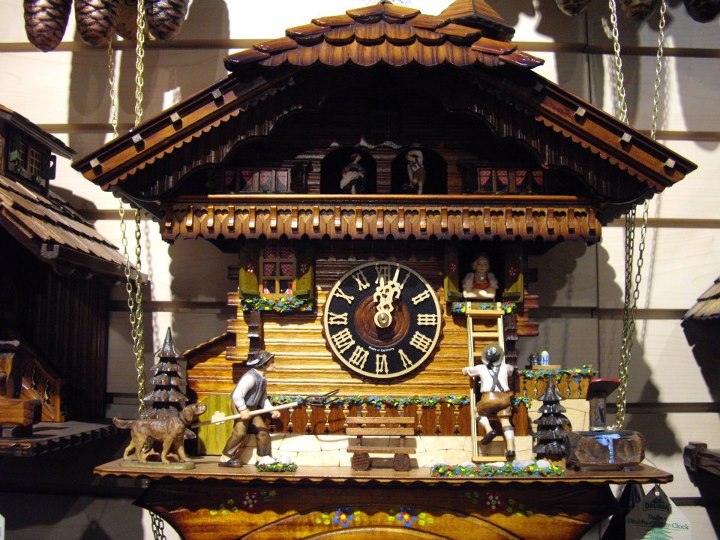 After enjoying the clocks, a bunch of us went for a hike in the Black Forest. The hike was beautiful; we followed a moderately sized stream and found a few waterfalls and a man-made partial dam. I couldn't stop taking pictures.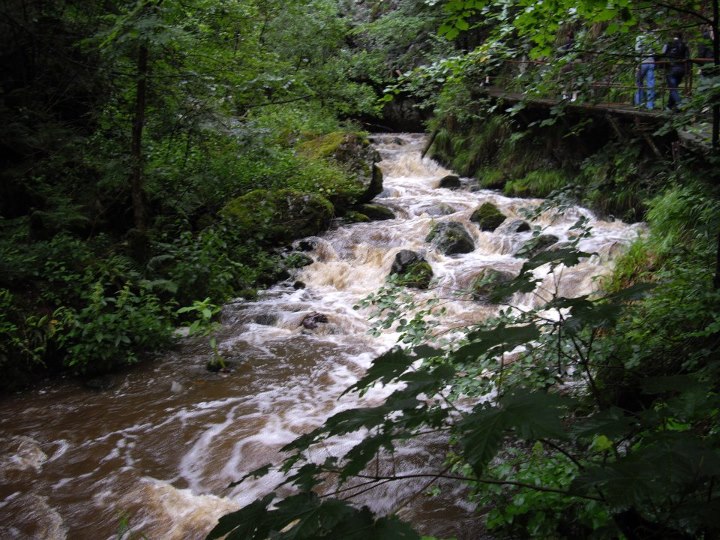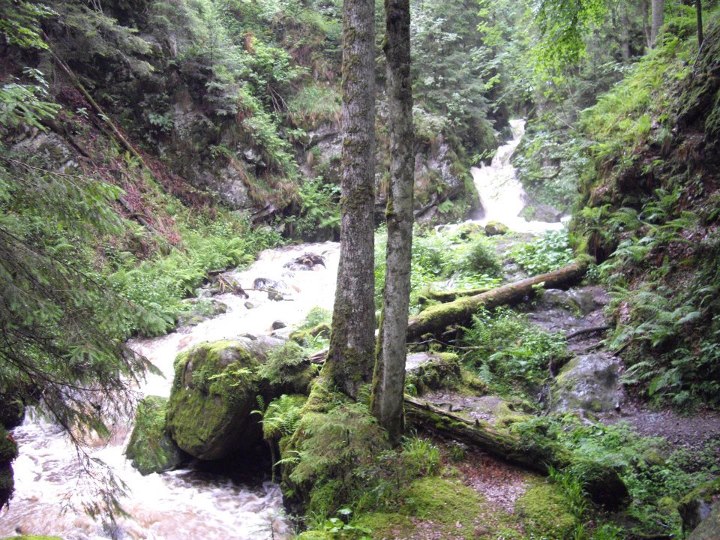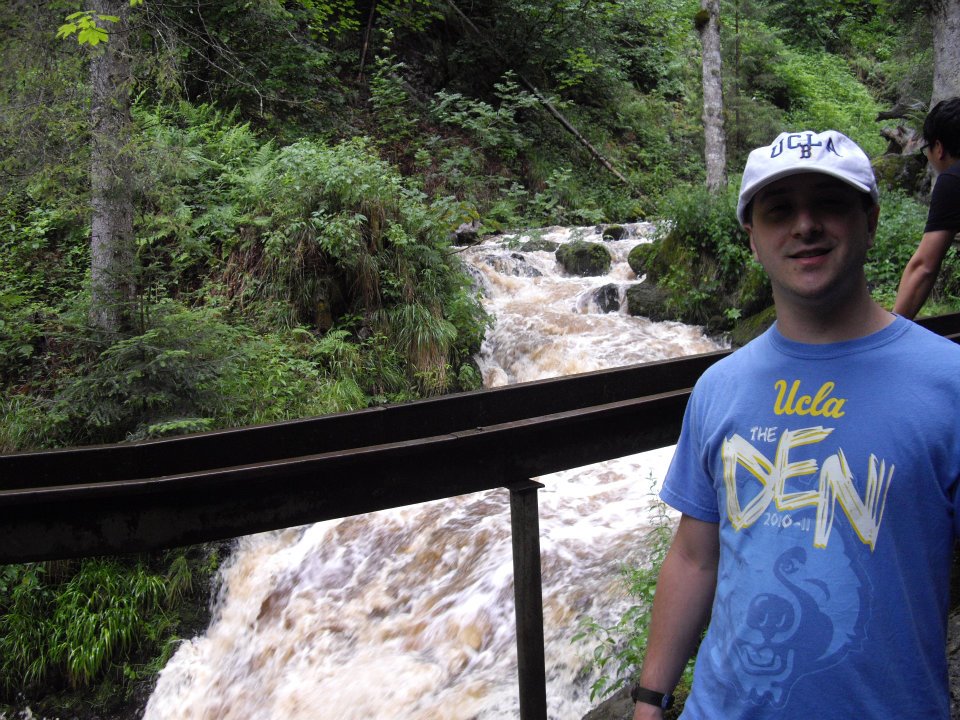 We then left the Black Forest and drove toward Switzerland. We crossed the Swiss border without incident (they didn't even check our passports to give us stamps) and rode toward the Rhine Falls, the largest (but not tallest) waterfall in Europe.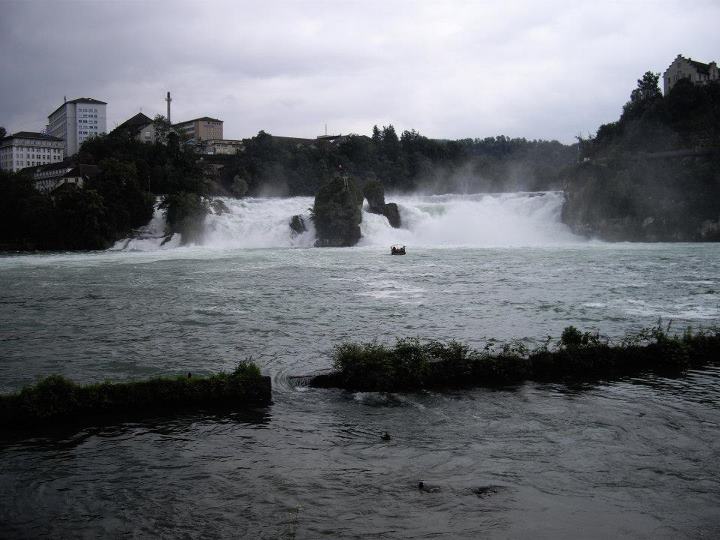 Following our visit to the falls, we arrived at the Grand Hotel Europe in Lucerne, Switzerland. The hotel was nice and included the first really good shower of the trip. Almost everyone got dressed nicely and headed out to our Swiss Folklore Dinner Party option.
At the Folklore Dinner, we enjoyed traditional Swiss music, dancing, and games before and after our meal. The meal was good and included some real veggies (why have they been missing everywhere else?), which made everyone happy. The games were a bit dangerous and a few people got hurt (but nothing is broken, as far as we can tell). Due to construction on the mountain road, we couldn't stay in Illgau (the town on the mountain where the folklore dinner was located) past 10 PM. On the bus ride home, it turned into a bit of a party (but I fell asleep).
We arrived back at the hotel and fell asleep promptly.
Tomorrow: More time in Lucerne, journey to the small country of Liechtenstein, and end in Munich with a Bavarian dinner and some beer at the Hofbrauhaus.