Another early morning greeted us as we boarded the bus to head to Brussels. With several hours of driving ahead, almost everyone fell back asleep.
We stopped at a Texaco in Belgium for a rest. This was my first encounter with pay-toilets in Europe; it cost me €0.50 to use the restroom. In the store, I discovered that six-packs of Chimay were available for sale. Unfortunately, I was not awake enough to realize that I wanted to buy some.
A while later we arrived in Brussels. Jamie took the group on a walk to the Grand Place and Manneken Pis. After being amused by the statue, Harris and I decided that we would have some Belgian waffles. I had a waffle with whipped cream and chocolate. Although it might have been the messiest meal I've had in a long time, it was also one of the most delicious (and for only €3!).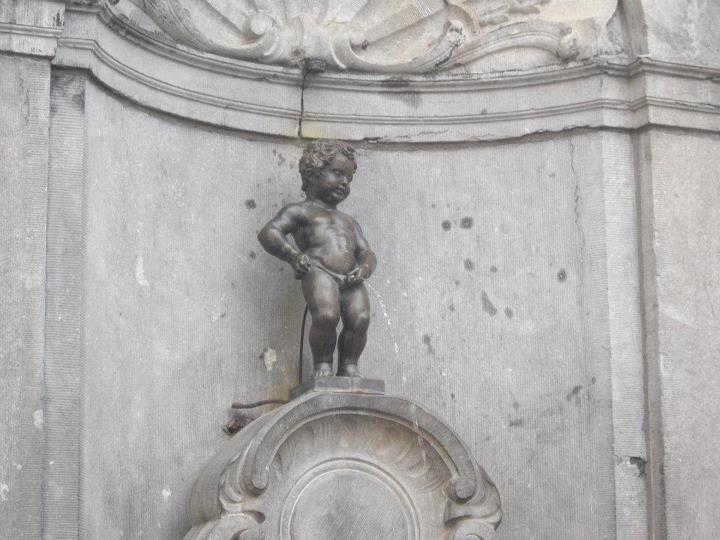 Jamie had offered to take everyone to the Delirium bar, so we met at the Grand Place and walked over. I decided that I would have the namesake of the bar, Delirium Tremens (which was delicious). Harris had a glass of Chimay Triple. Unfortunately, we didn't have time to have more than one glass before getting back on the bus.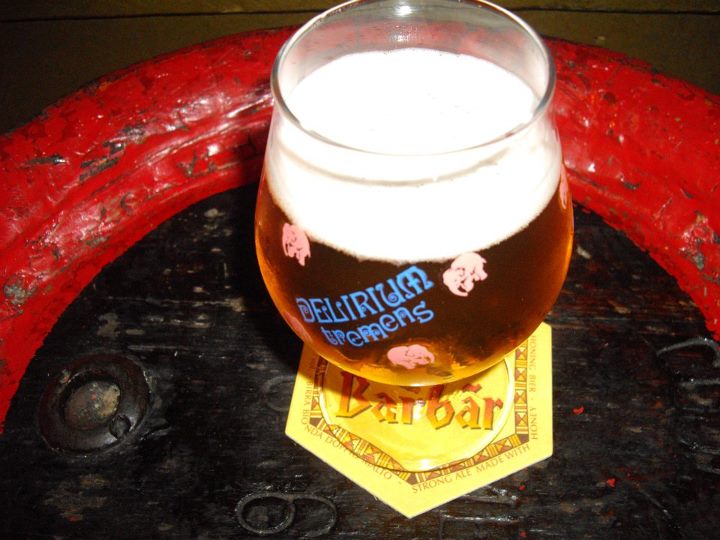 We arrived at our hotel in Pumerend, a suburb of Amsterdam. After staying in the terrible hotel in Paris, this was a very nice change. A large room with normal beds and a normal bathroom made everyone happy. The only downside to this hotel is its distance from Amsterdam: a 30-minute bus ride.
Jamie offered to show everyone how to use the bus, so we journeyed to Amsterdam. Harris and I again got middle-eastern food for dinner, which was also pretty good. We then walked over to the red-light district to see what it was like. I was very uncomfortable with the crowds and furtive nature of some of the people, but we eventually decided to go into a bar and have a drink. As it was getting late by the time we were done with our drink, we decided to head back to the hotel.
Getting on the bus back was relatively uncomplicated. On our ride, some of the girls discovered that the bus had free wifi. A local helped us verify that we were on the correct bus and seemed happy to interact with (American) tourists.