This morning started out with three wake-up calls at 5:00 AM. After the abrupt wakeup, we went downstairs to the lobby and grabbed our boxed breakfasts. A relatively short bus-ride (on which everyone slept) and we were at the Port of Dover. There was a slight mix-up with departure times, but we ended up on a ferry only half an hour late and said goodbye to the white cliffs of Dover.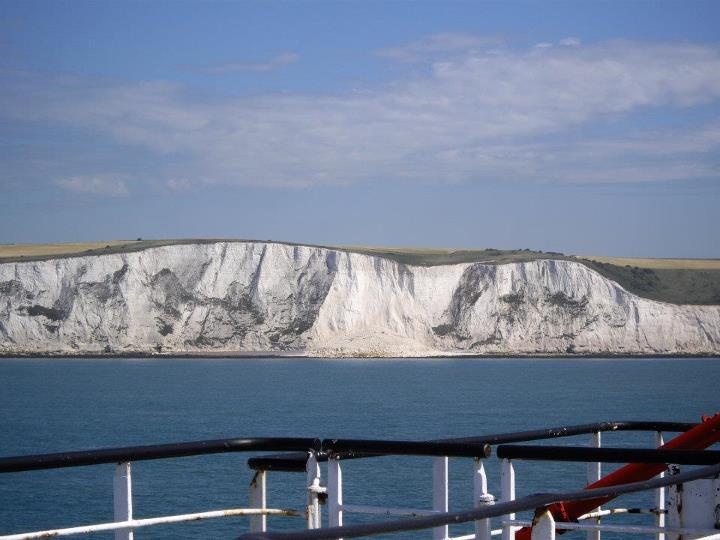 The ferry ride was uneventful, but the actual ship was fairly large (9 decks, carrying people, cars, and even 18-wheelers). In an hour and a half we arrived at Calais.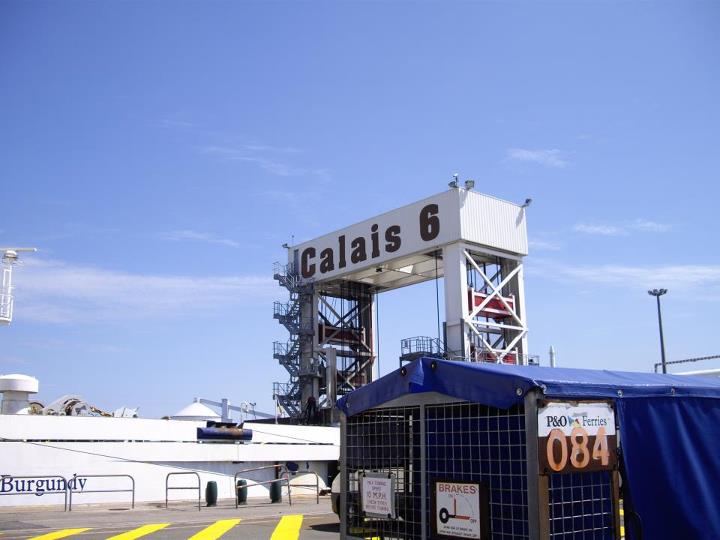 We met our bus-driver and were aboard the most comfortable tour bus I've seen (comfy padded seats that recline almost flat).
Along the way, we stopped for some food while the driver rested (European commercial driving codes are more strictly enforced than in the US). The ATM at the rest stop was out of cash, so I was not able to obtain any Euros. However, we were able to use credit cards at the restaurants there, so I had a chicken sandwich which was pretty good. The bread it was on, though, was amazing.
We finally arrived at the hotel in Paris after some truly impressive maneuvering by our bus driver, Carmena. After checking in, we discovered that it is one of the strangest hotel rooms I've ever stayed in: bunk beds (full on the bottom, twin on top), separate toilet and shower (neither of which have locks or even actual door-closing mechanisms), and a shower-head that points straight down (rain shower-head?). The lack of basic amenities (clock/alarm and phone) and the general poor quality of the finishings make me a little dissatisfied with the accommodations. However, it is only for three nights and then we'll be gone.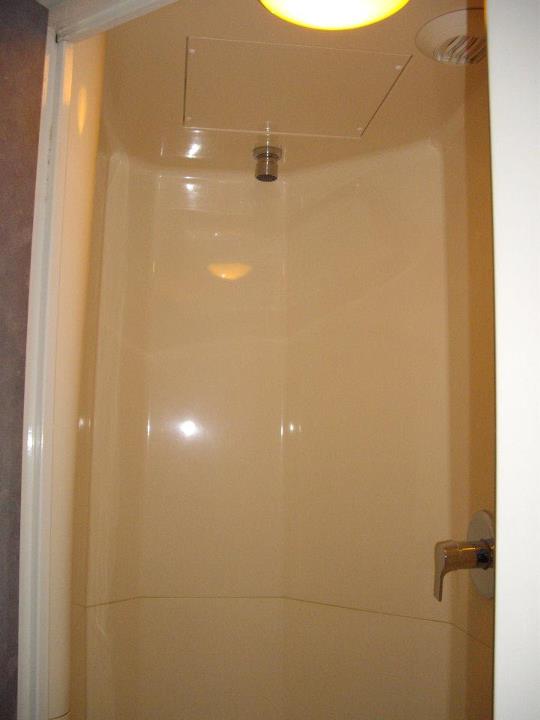 Everyone was able to get dressed up and we went out for dinner at a French bistro. The meal was a bit unsatisfying (seemed burnt) and the wine wasn't anything special, but it was fun nonetheless to go to a restaurant with everyone. I ended up drinking most of the wine at the table, which put me in a pretty good mood.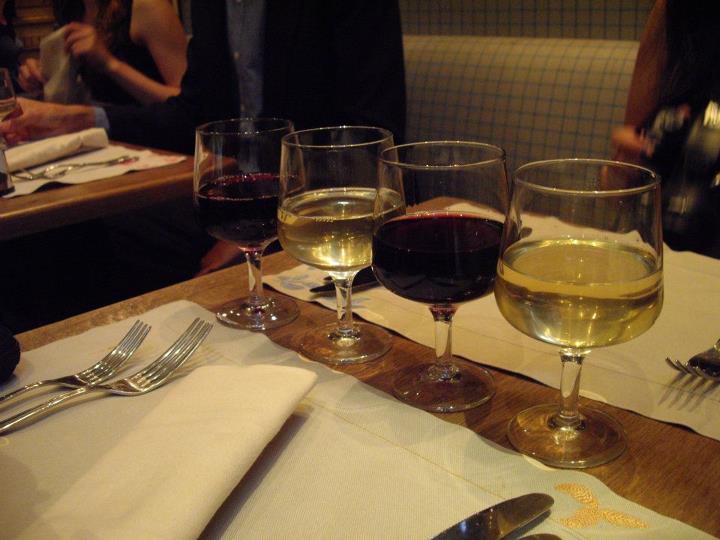 Following the dinner, we left for the bank of the Seine river for a tour/cruise. The actual tour was pretty bad; since they were providing pre-recorded segments in six languages and the boat was moving at a good clip, there wasn't much depth to anything they were saying. However, we did turn around and see the Eiffel tower lit nicely. Everyone took ridiculous numbers of pictures to try and capture what it looked like.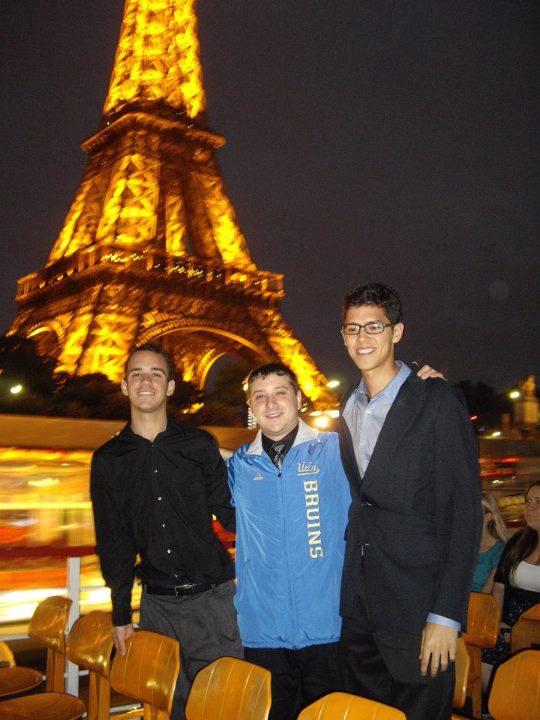 Returning back to the hotel, I was finally able to obtain some internet access and start posting the first pictures.