We woke up pretty late today and didn't really get moving until almost noon. At least we were well-rested!
Once we finally got going, we left for Namdaemun Market. Namdaemun Market is a really big, really old market that was filled with tourists and vendors hawking their wares. We walked around for a while so Grace could see if anything caught her eye and so we could get a sense of what street food was available. Grace ultimately bought a few things, but I didn't really buy anything other than food. We then got some dumplings, donuts, and hoddeok as well as a sweet potato latte to drink.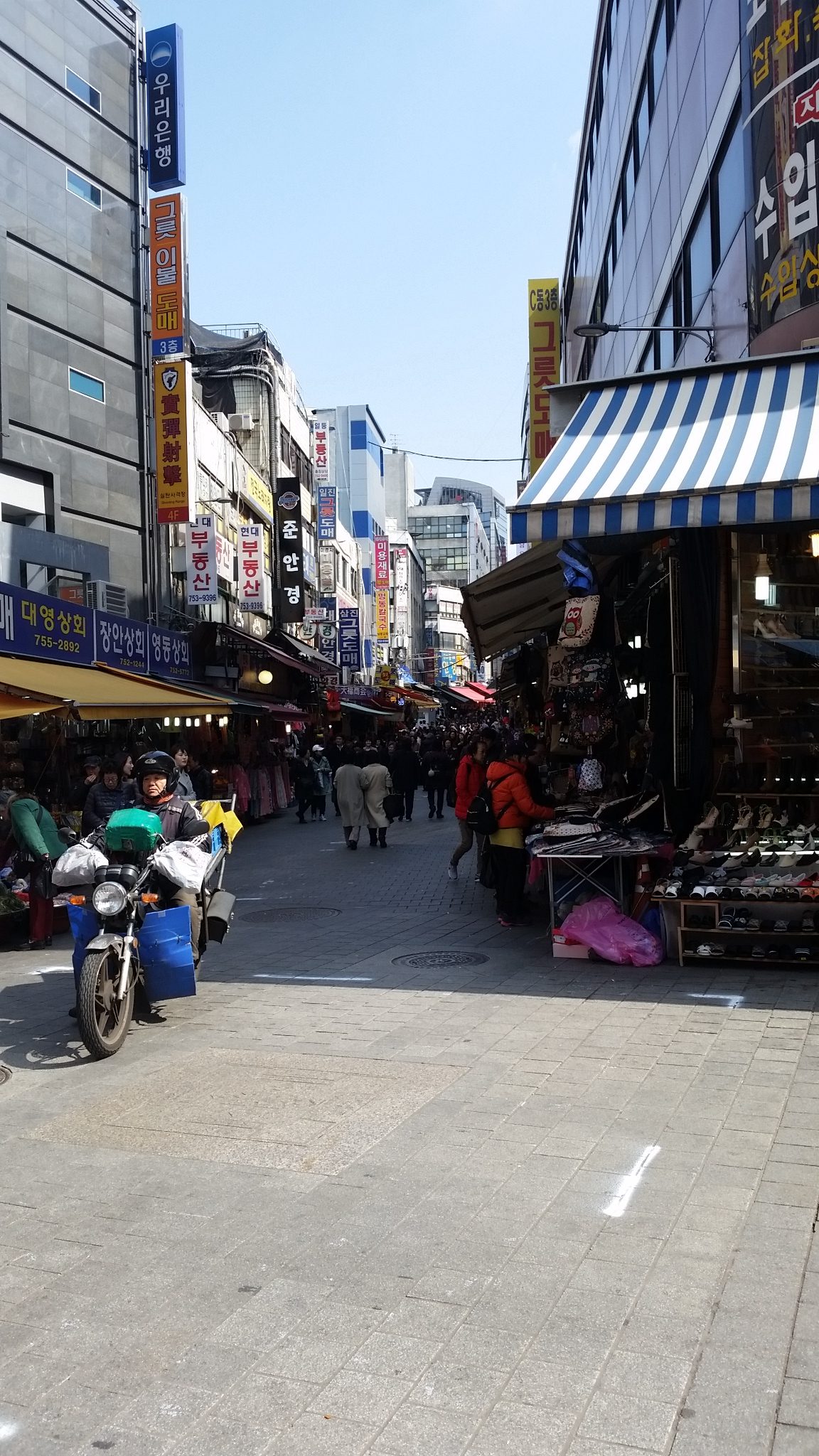 When we finished at Namdaemun Market, we left for the N Seoul Tower, a large radio tower on the top of Namasan Mountain. Because it was at the top of a mountain, we took the Namasan cable car up to the top. Apparently there's a tradition of leaving love locks at N Seoul Tower, so along with the great views of the city we saw a lot of locks on the fences and sculptures. There was also a performance group at the top of the mountain performing, so we saw some demonstration of traditional Korean martial arts.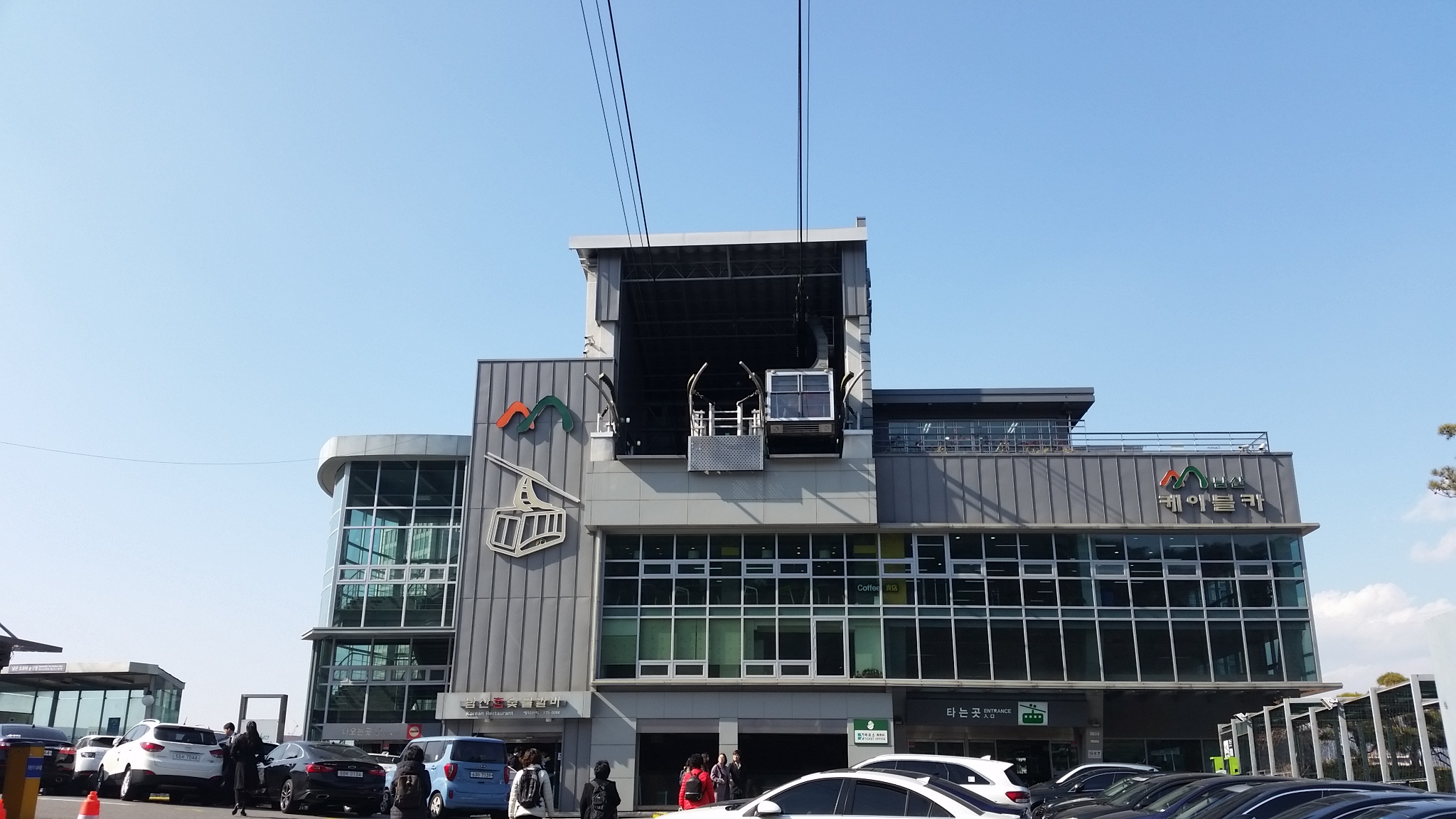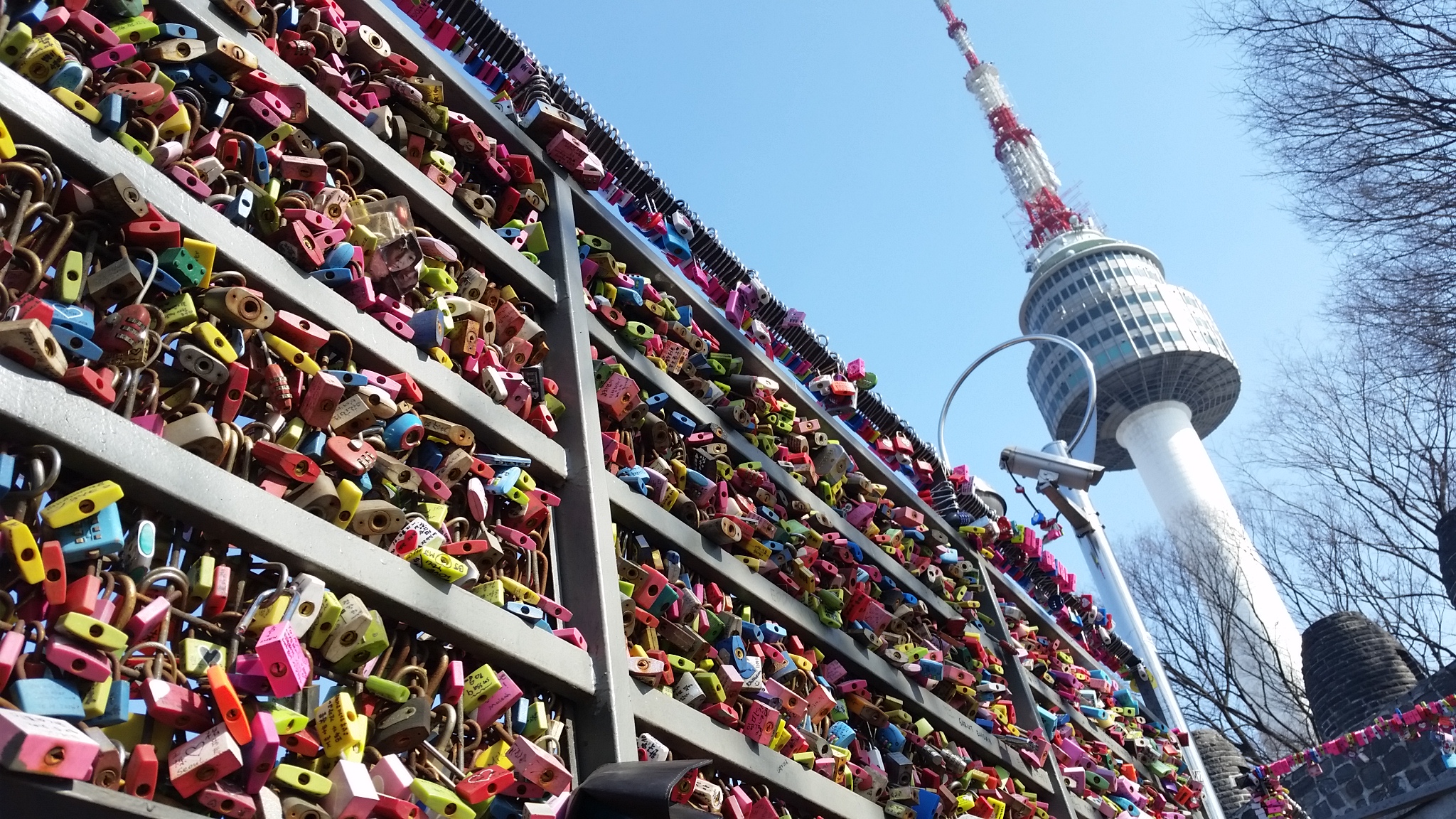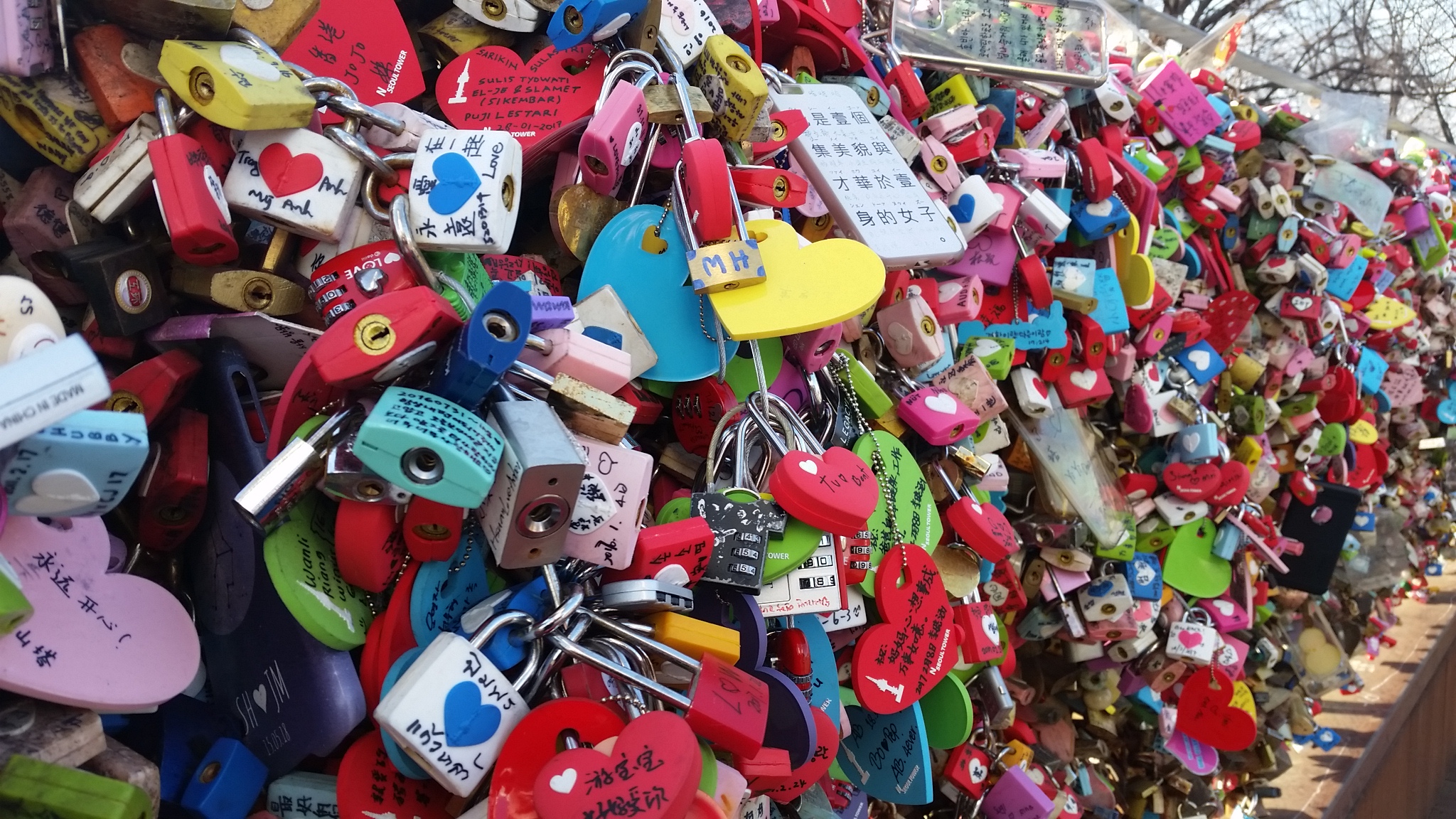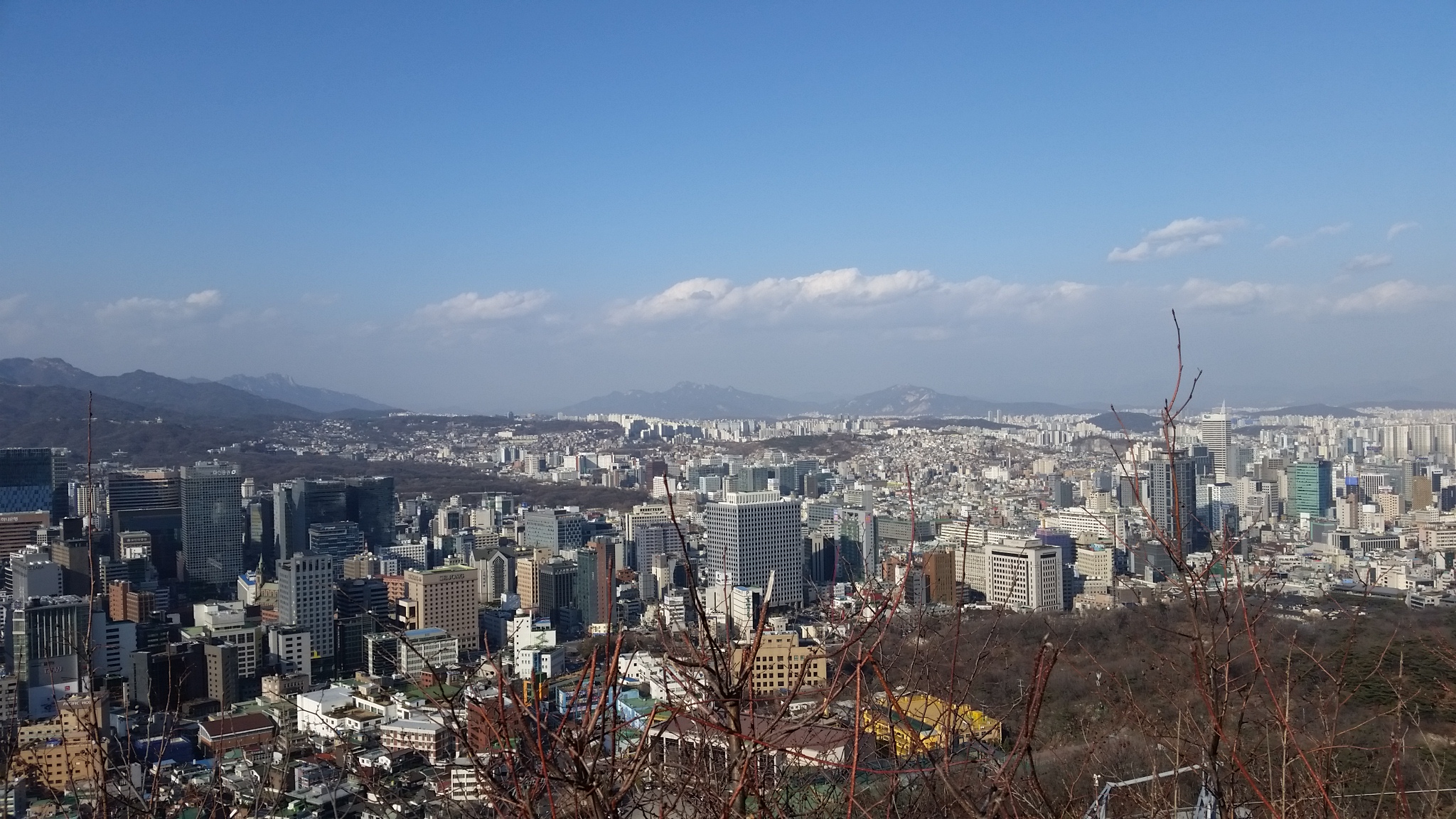 We then walked down the mountain instead of taking the cable car. It was pretty, but also fairly long. By the time we got to the bottom we were fairly tired and decided to scrap the rest of our plan for the day and head somewhere closer to our AirBnB so we wouldn't have far to travel.
We ended up walking to two department stores to look at the food options: Shinsegae and Lotte. We ended up in the Lotte food court; Grace got a spicy sujebi dish and I got bibimbap. We also got some fried dumplings from a different stall in the store. After dinner, we went to one of the bakeries and got some baked goods.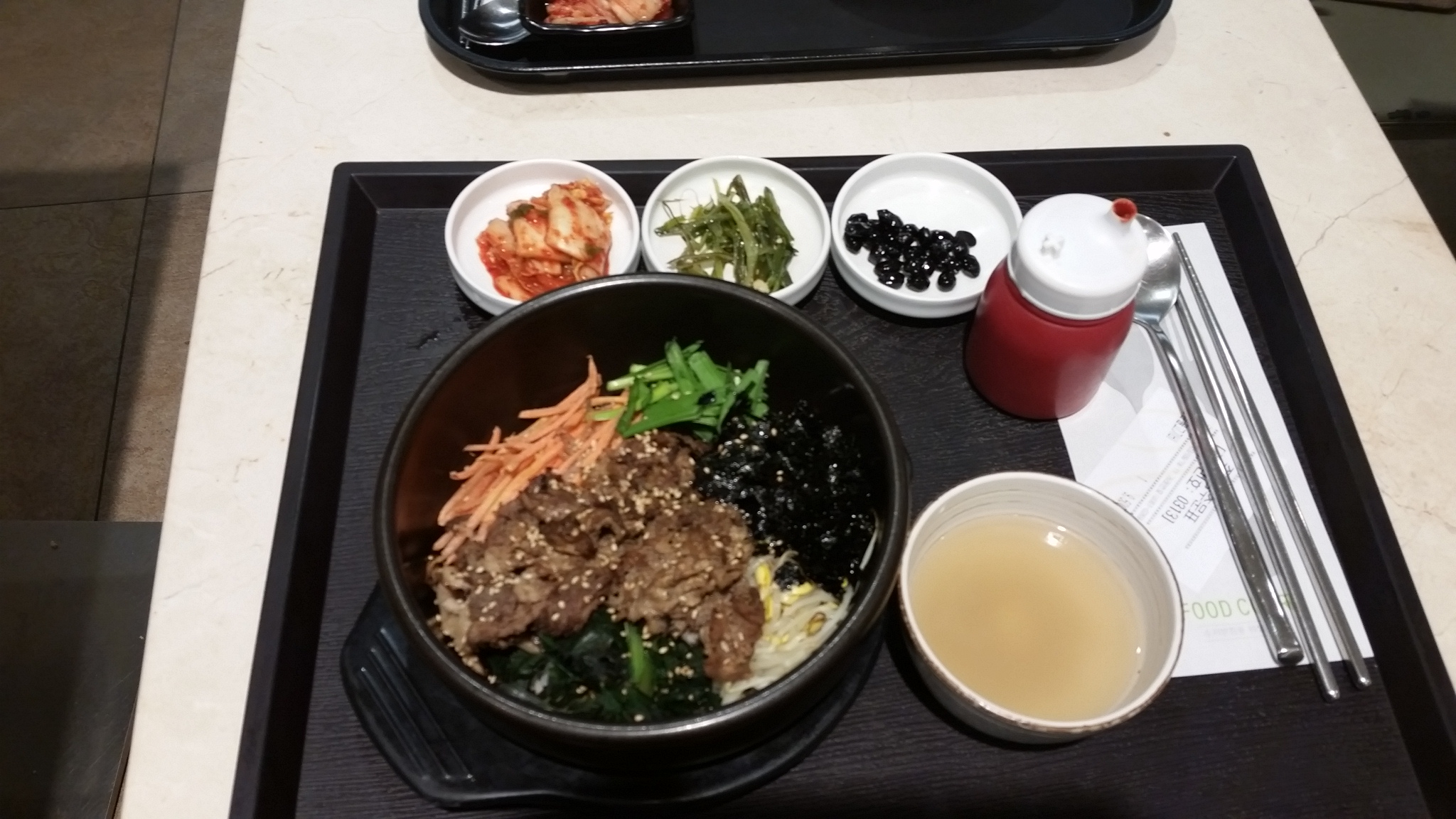 We then headed back to the AirBnB to rest for a bit before venturing out again. Once we decided to head out, we went to walk around the Hongdae area and look for stores to buy glasses. We came across a few street performance groups that were "dance busking"; they looked like college students.
That ended our night. Tomorrow is Day 5!