As we were getting close to Korea, I noticed that the flight path was deviating from what the seat-back map had predicted. Instead, it looked like we veered to head toward Beijing. As we got closer it became clear that we were just steering clear of North Korea's airspace.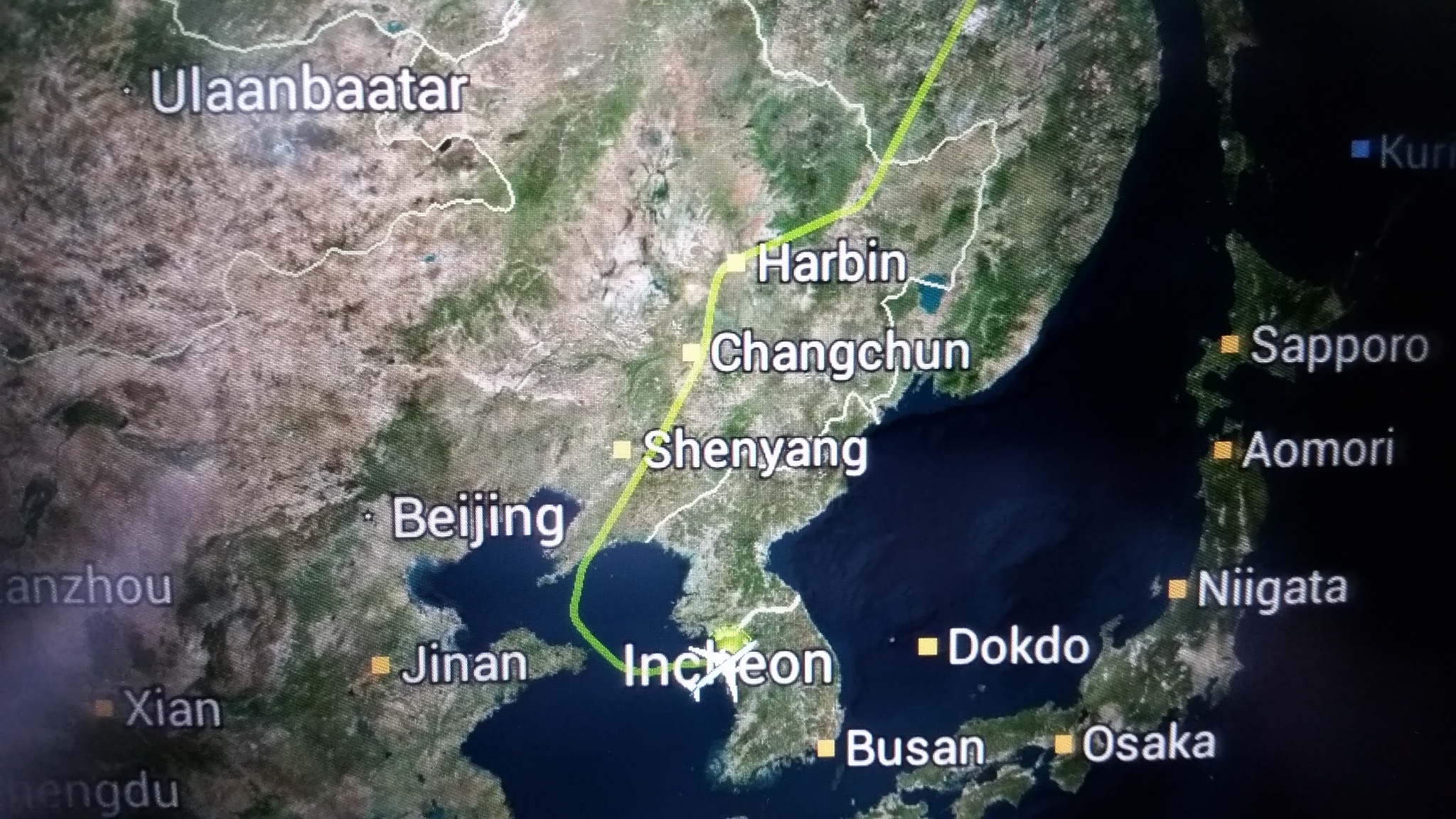 We landed at Incheon at about 5:45pm local time. We managed to get off the plane fairly quickly, grab the first shuttle to the main terminal, and get through both immigration and customs in pretty much record time. We then found the place to pick up our wifi hotspot for the week, and went down to the train.
We thought that we needed to take the A'REX Express train and bought tickets for that. After we got on, we realized that he Express train skipped the station we needed to go to for our AirBnB. We rode all the way to Seoul Station, got off, bought new tickets for the regular A'REX and finally made our way to Hongik University Station in Hongdae. After wandering around for a few minutes, we found the AirBnB building, grabbed our key, and made our way to it.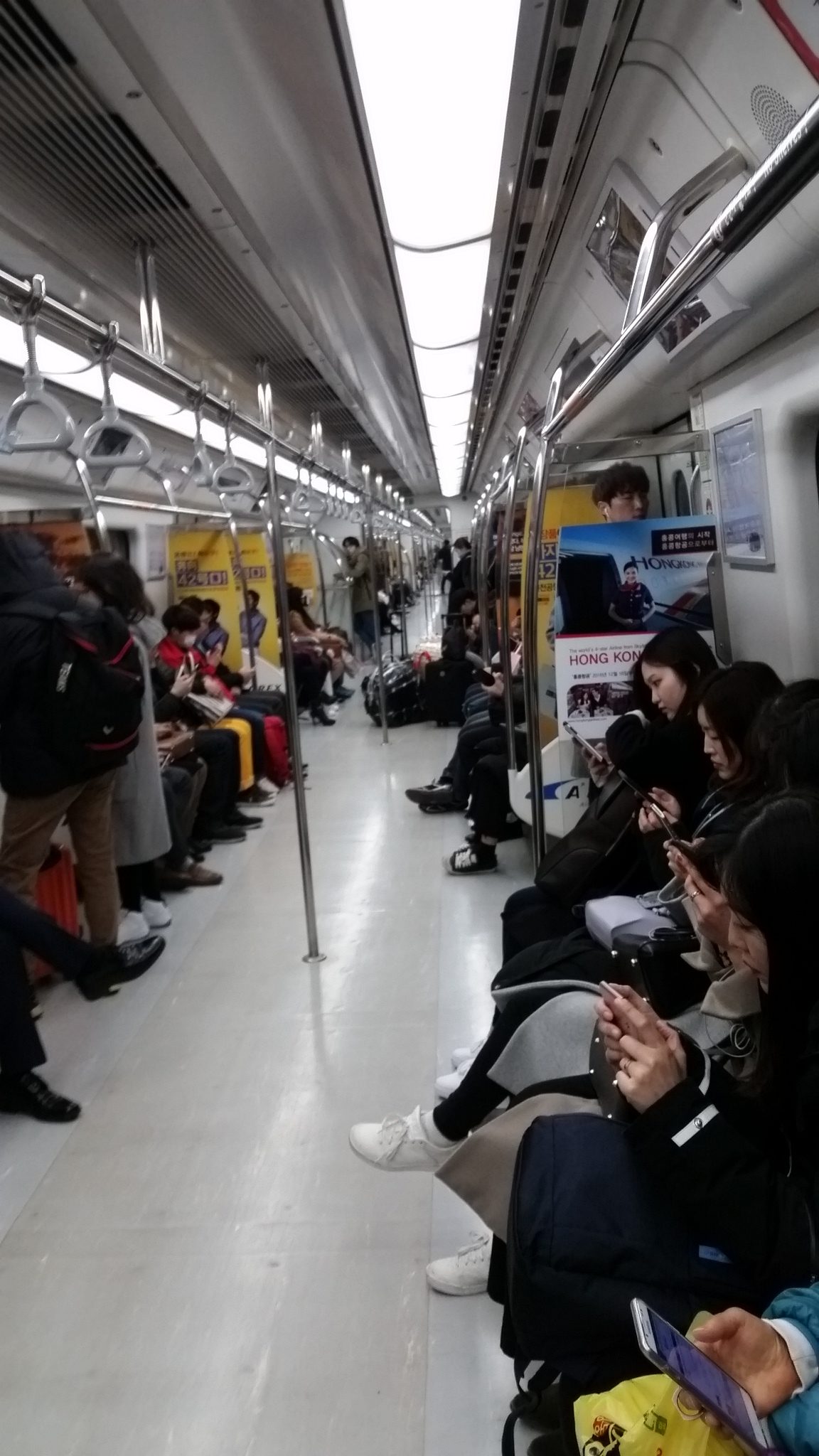 We went out a bit more to grab some supplies (bottled water and something for breakfast), then came back to unpack, shower, and sleep.
The shower is a bit different from what I'm used to; the floor is pretty much level with the rest of the bathroom so water gets everywhere and you need to wear sandals inside. Aside from that it was a pretty normal shower though.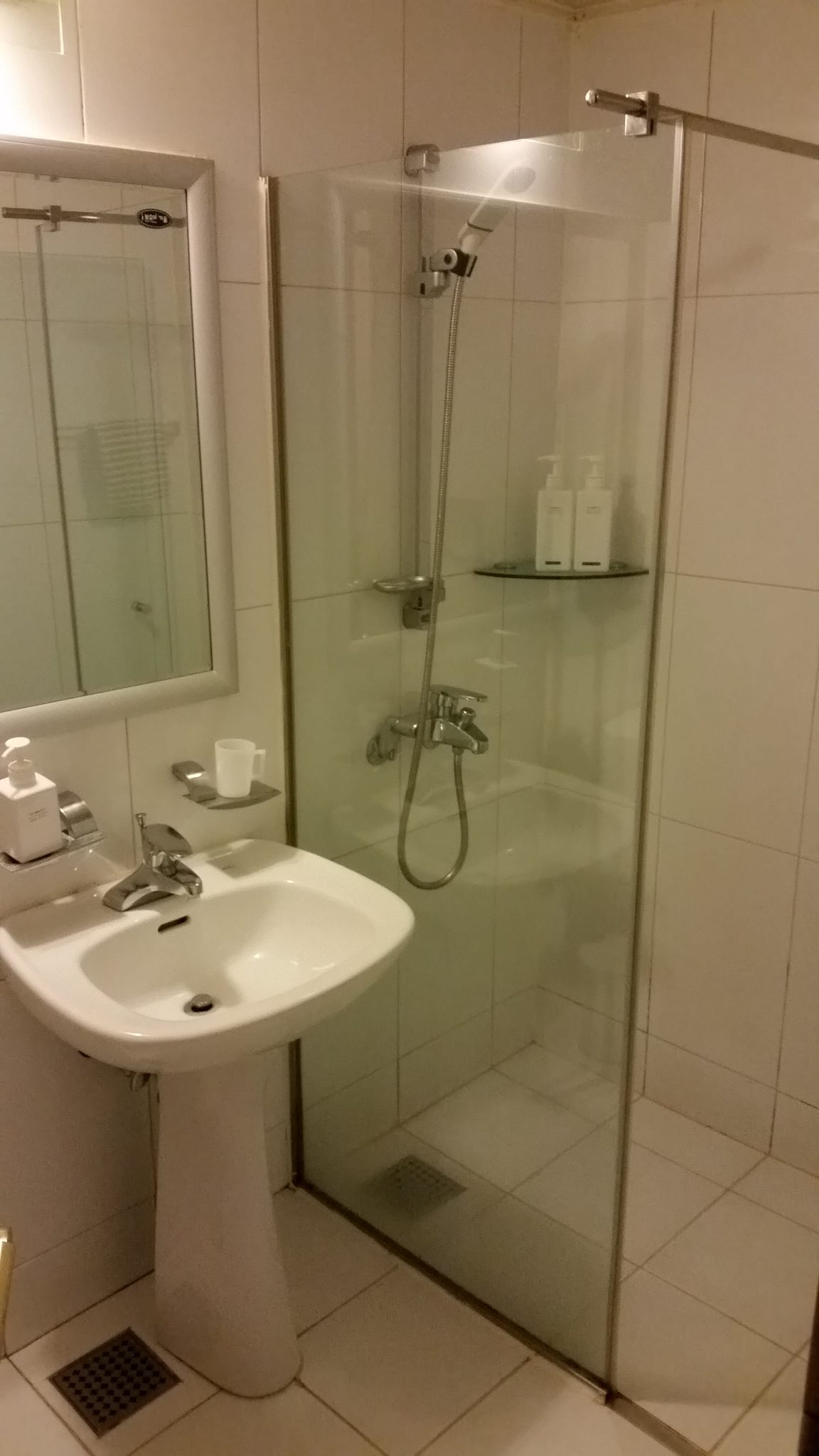 It's very late now (by Seattle time), so I think we'll turn in and get some sleep before our tour tomorrow morning.