Today we woke up a bit later than the prior day, since we didn't actually need to be anywhere at any particular time. Our agenda for the day included a morning focused on Korean history and an afternoon/evening of exploring Korean neighborhoods and shopping.
We left our AirBnB in Hongdae in the morning via subway and made our way to City Hall Station; from there we walked to Gyeongbokgung Palace. This palace was destroyed and rebuilt a few times, so it's not exactly original but it is quite beautiful. We wandered around the palace grounds for a while taking pictures, and then made our way to the National Folk Museum of Korea, which is located on the grounds of the palace.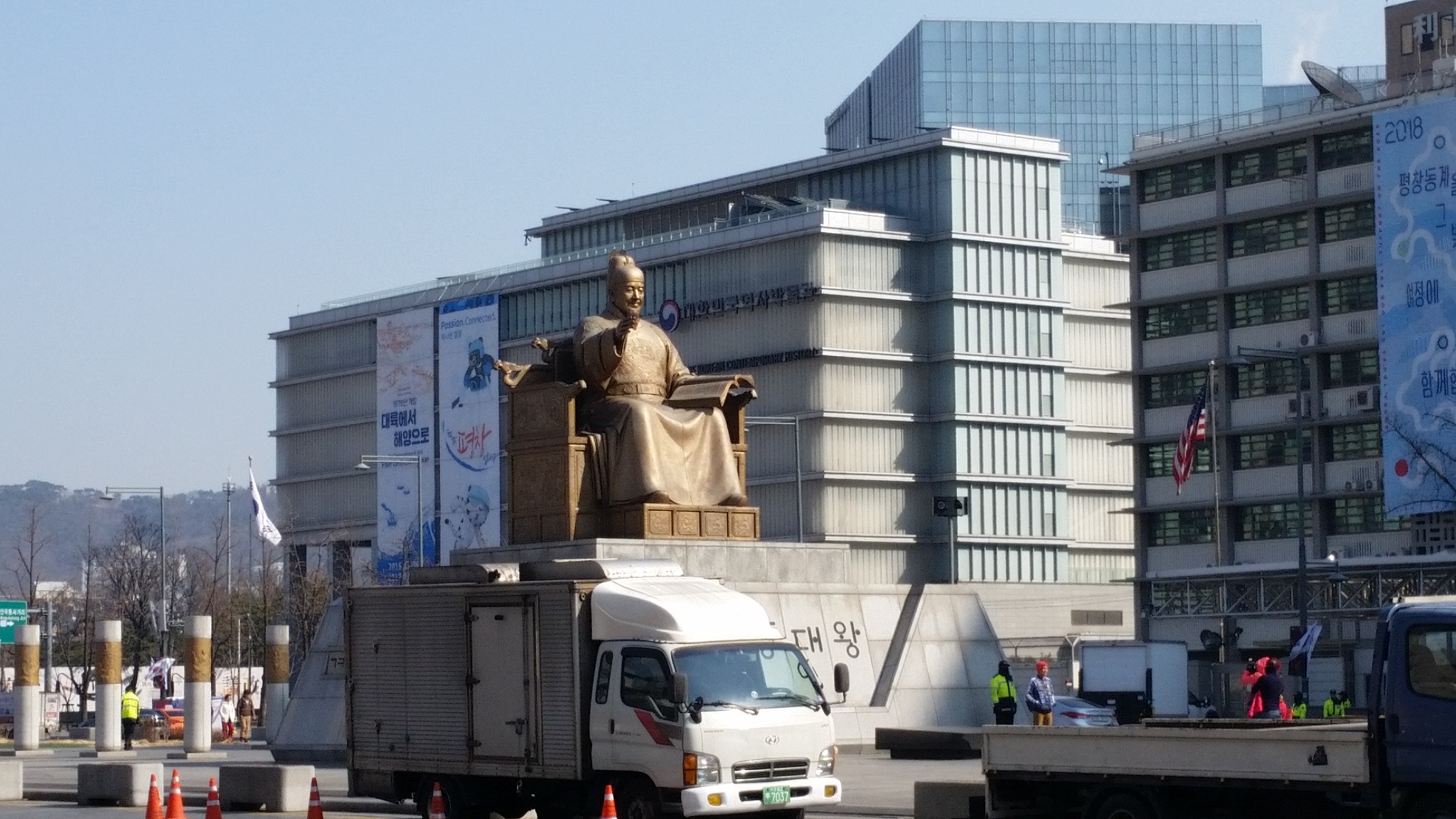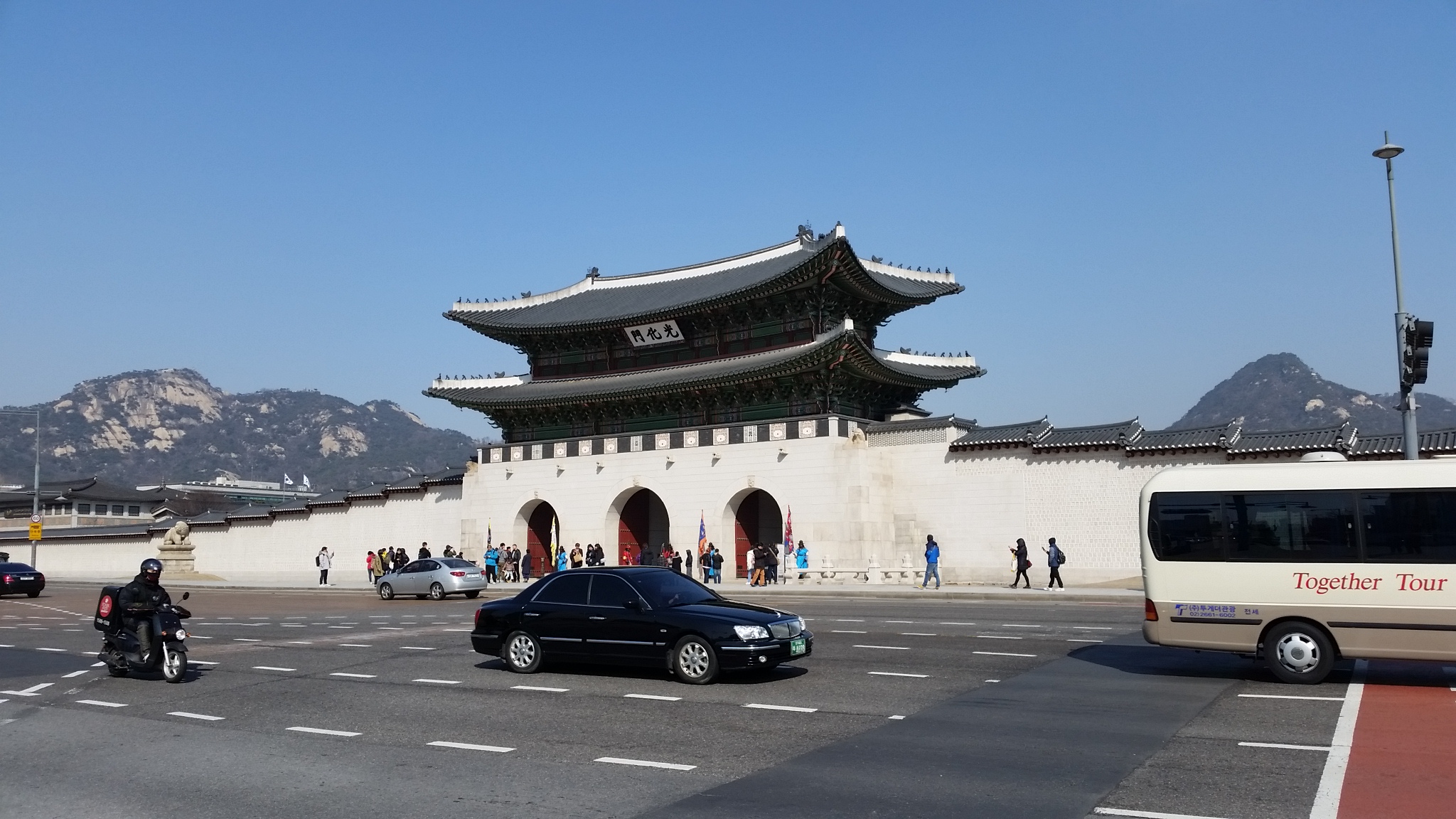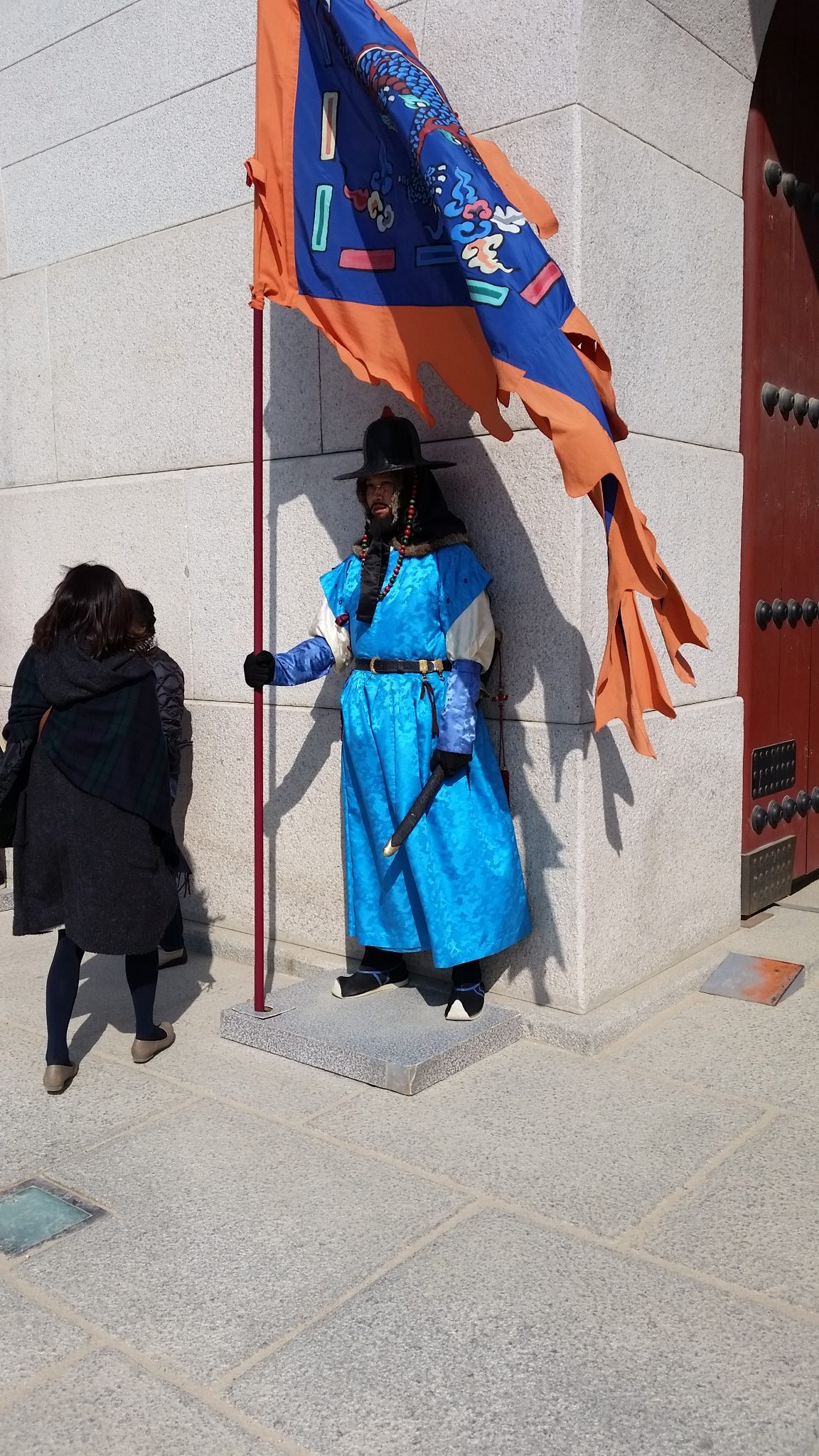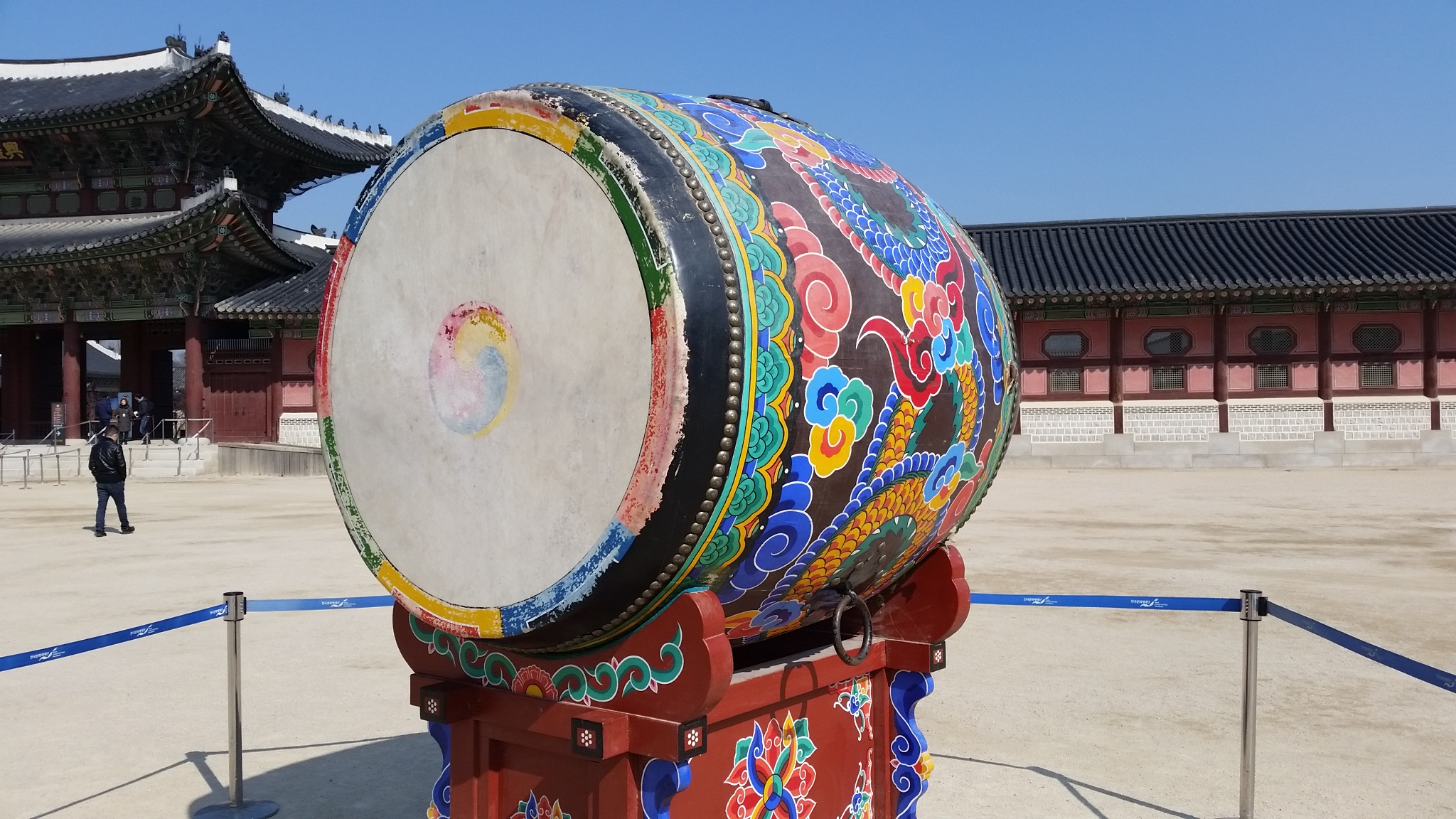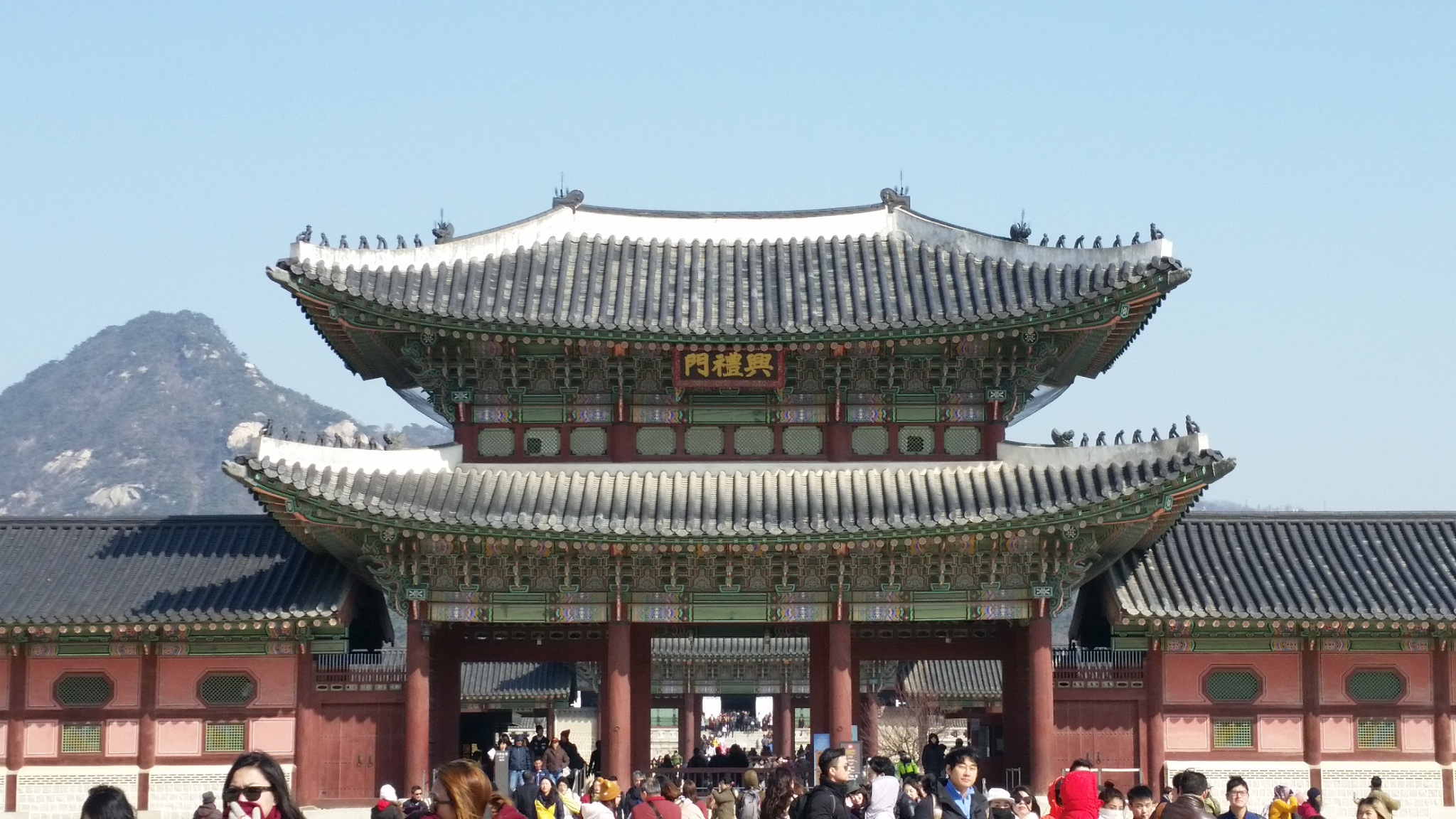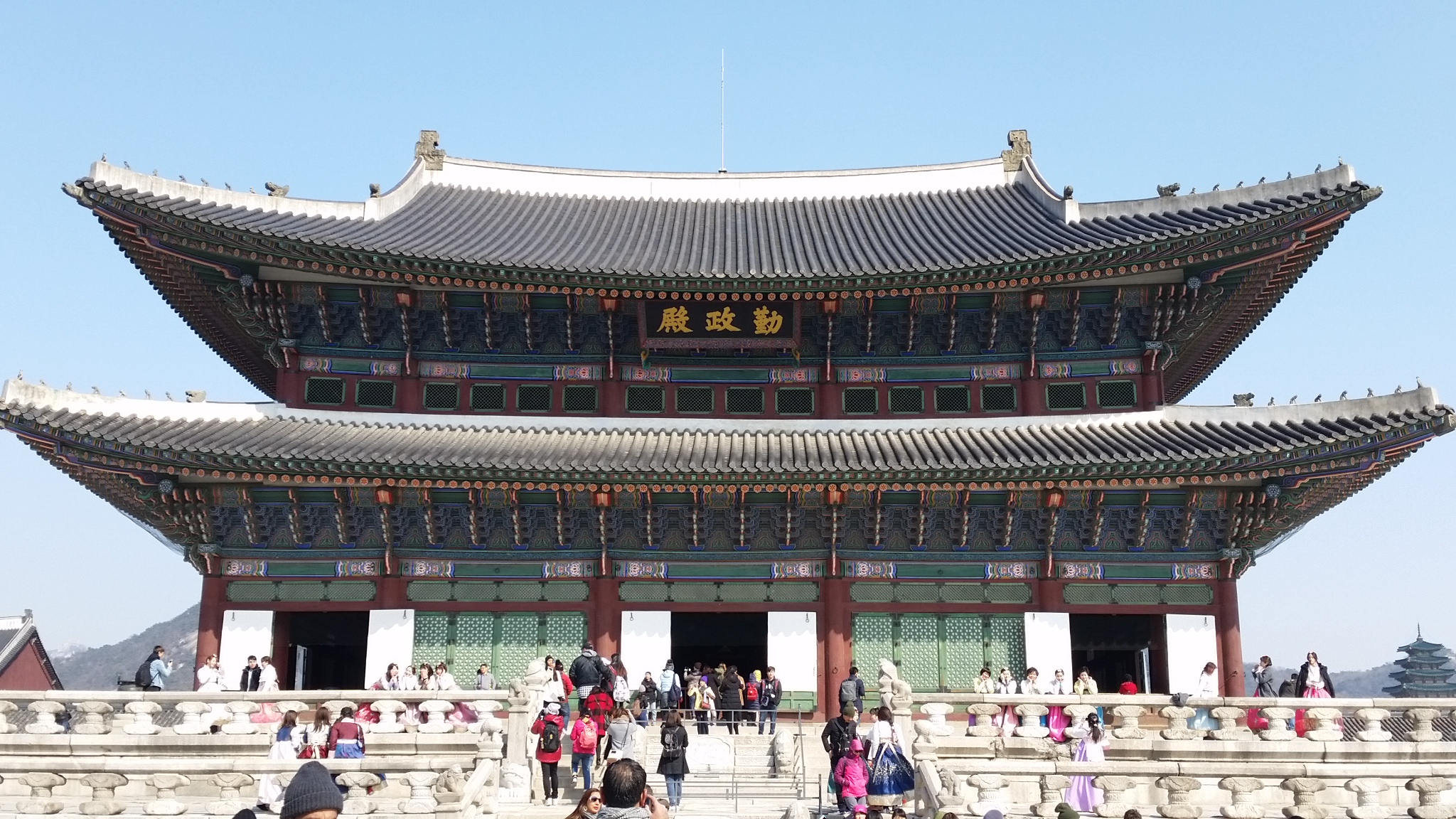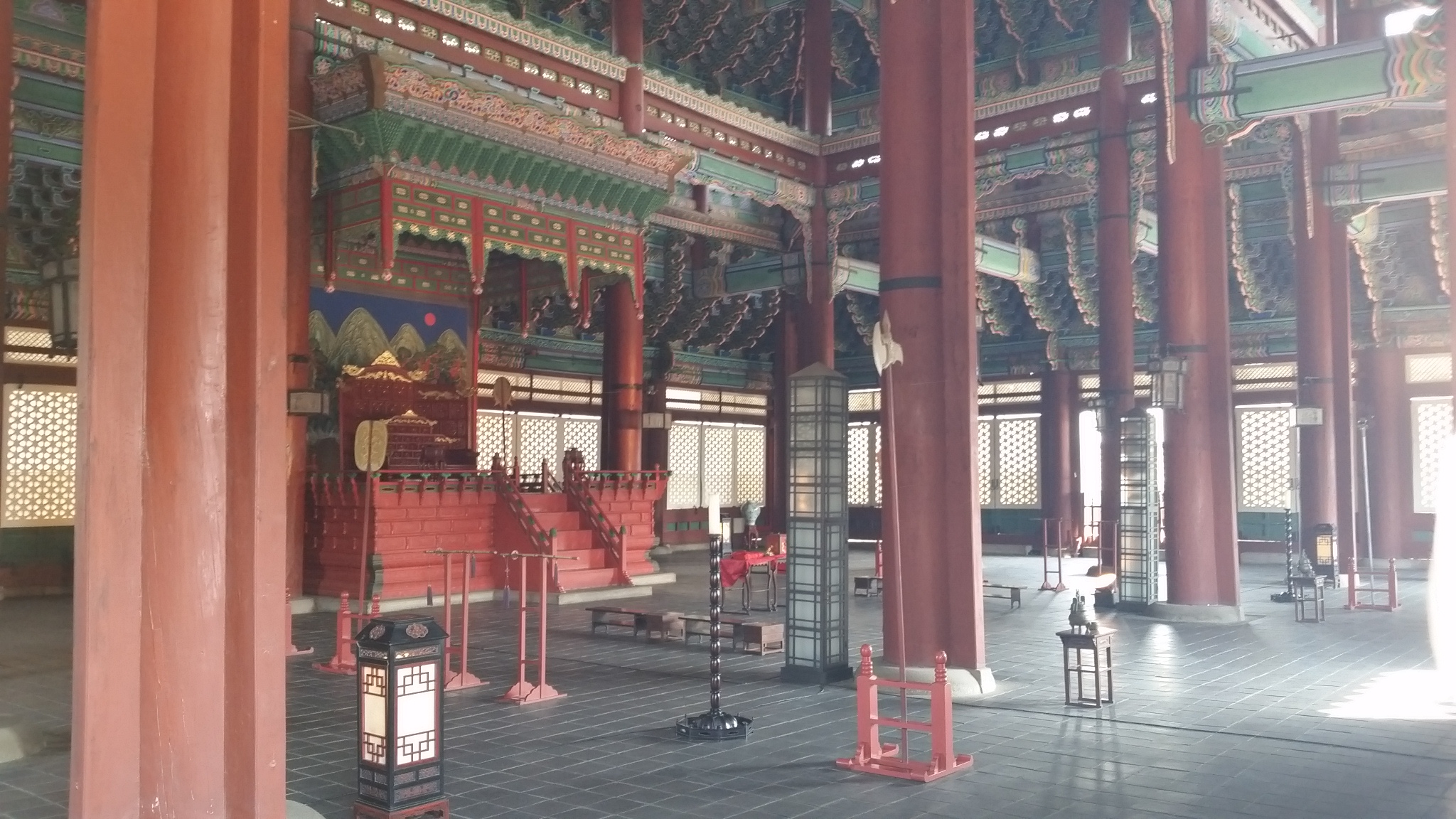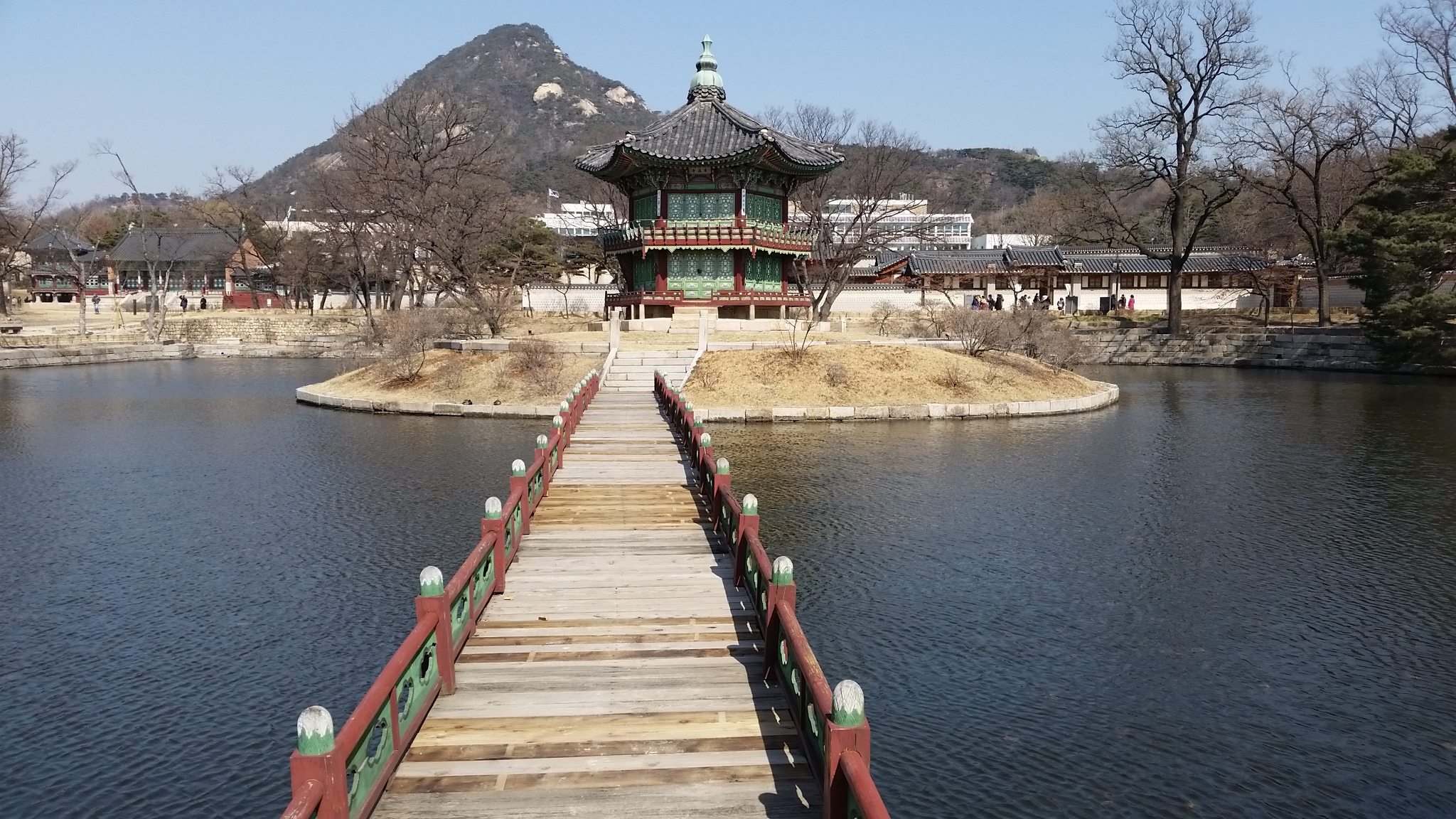 When we finished at the museum, we made our way walking to Bukchon Hanok village, a residential area with traditional Korean architecture. Bukchon Hanok village was clearly a residential area with people living there, as there were a number of signs admonishing tourists to be quiet. After leaving, we stopped to grab some Hoddeok to eat along the way to our next stop. We also saw some protests outside that seemed to be related to the controversy with Park Geun-Hye.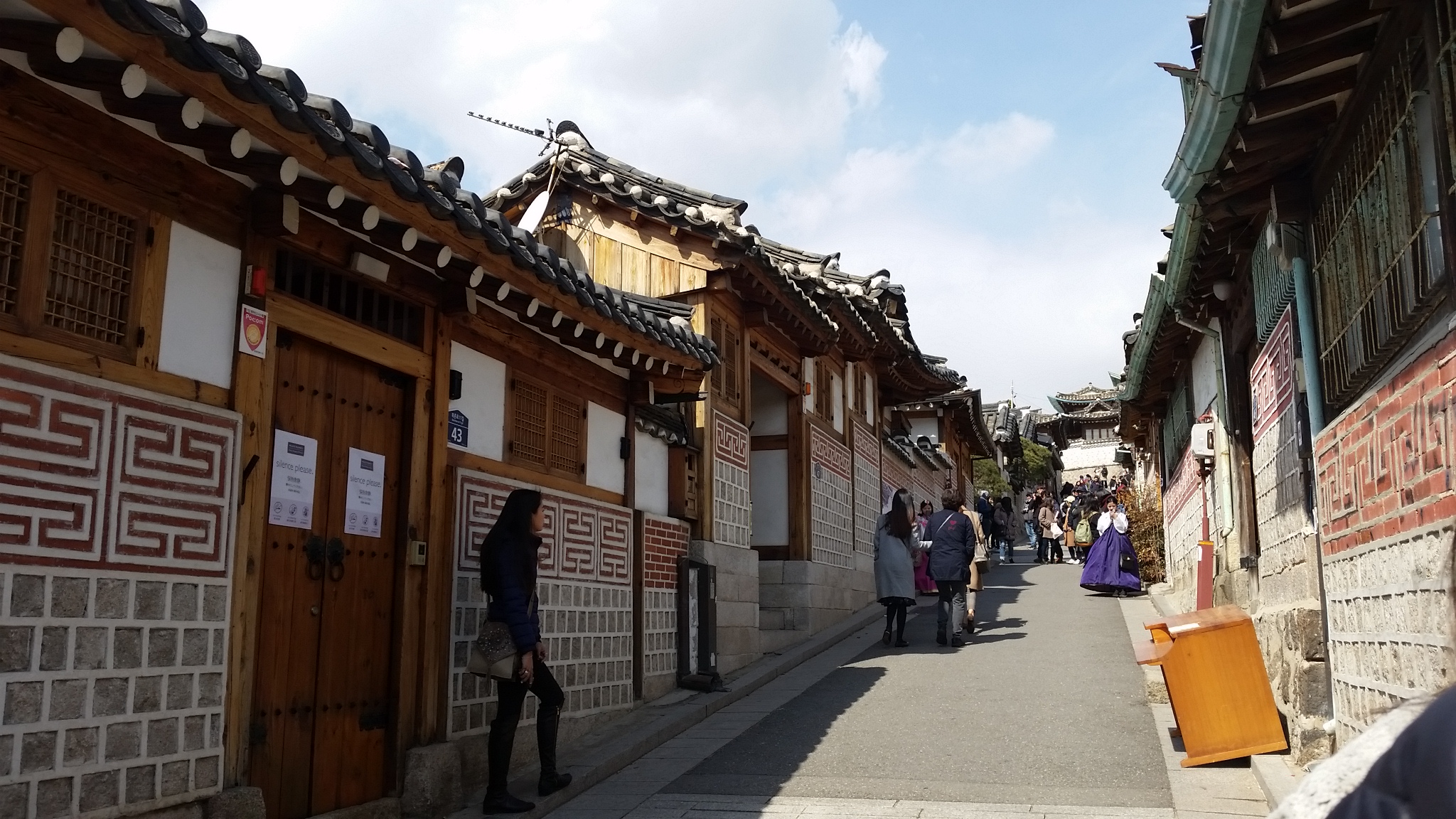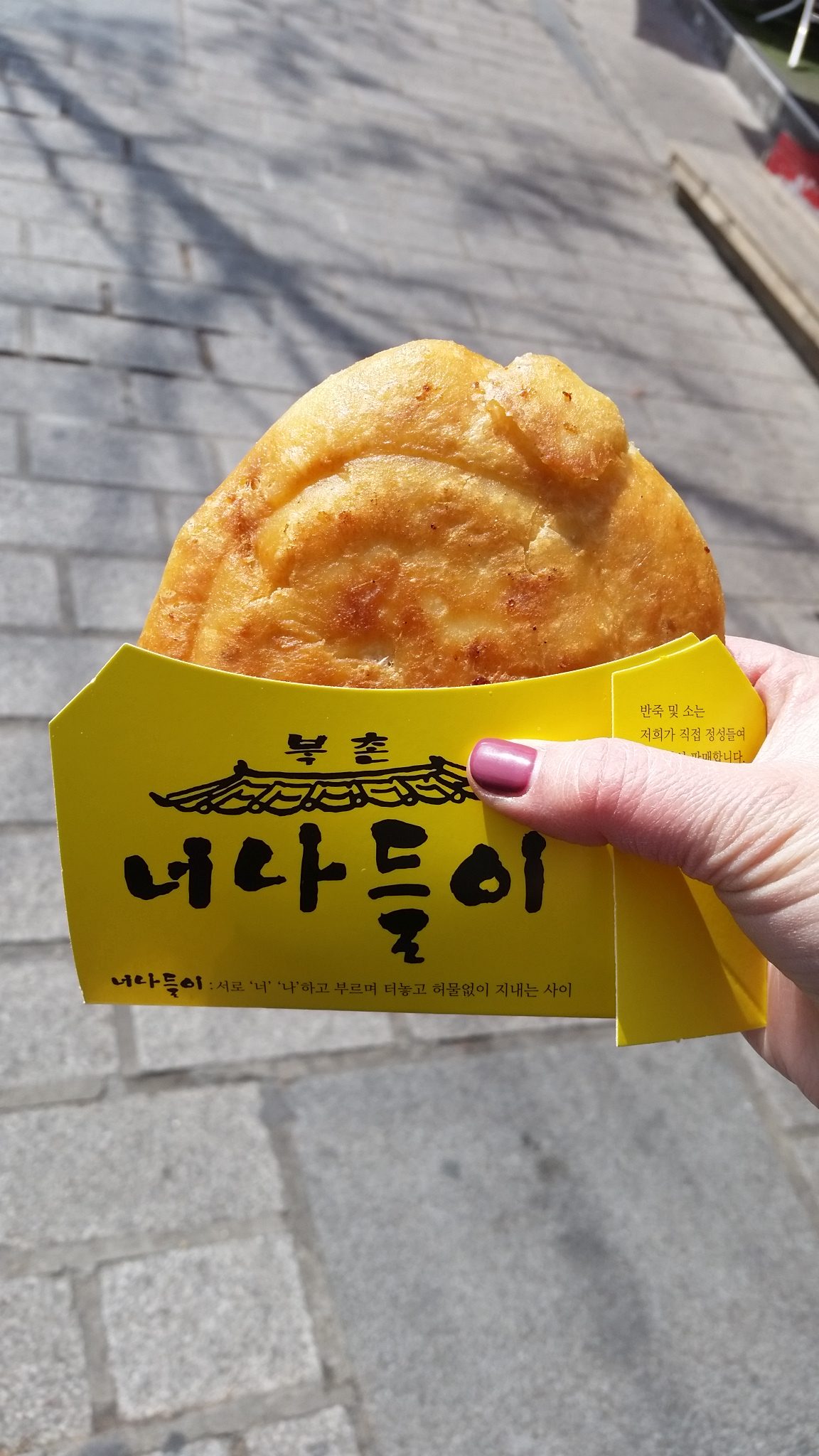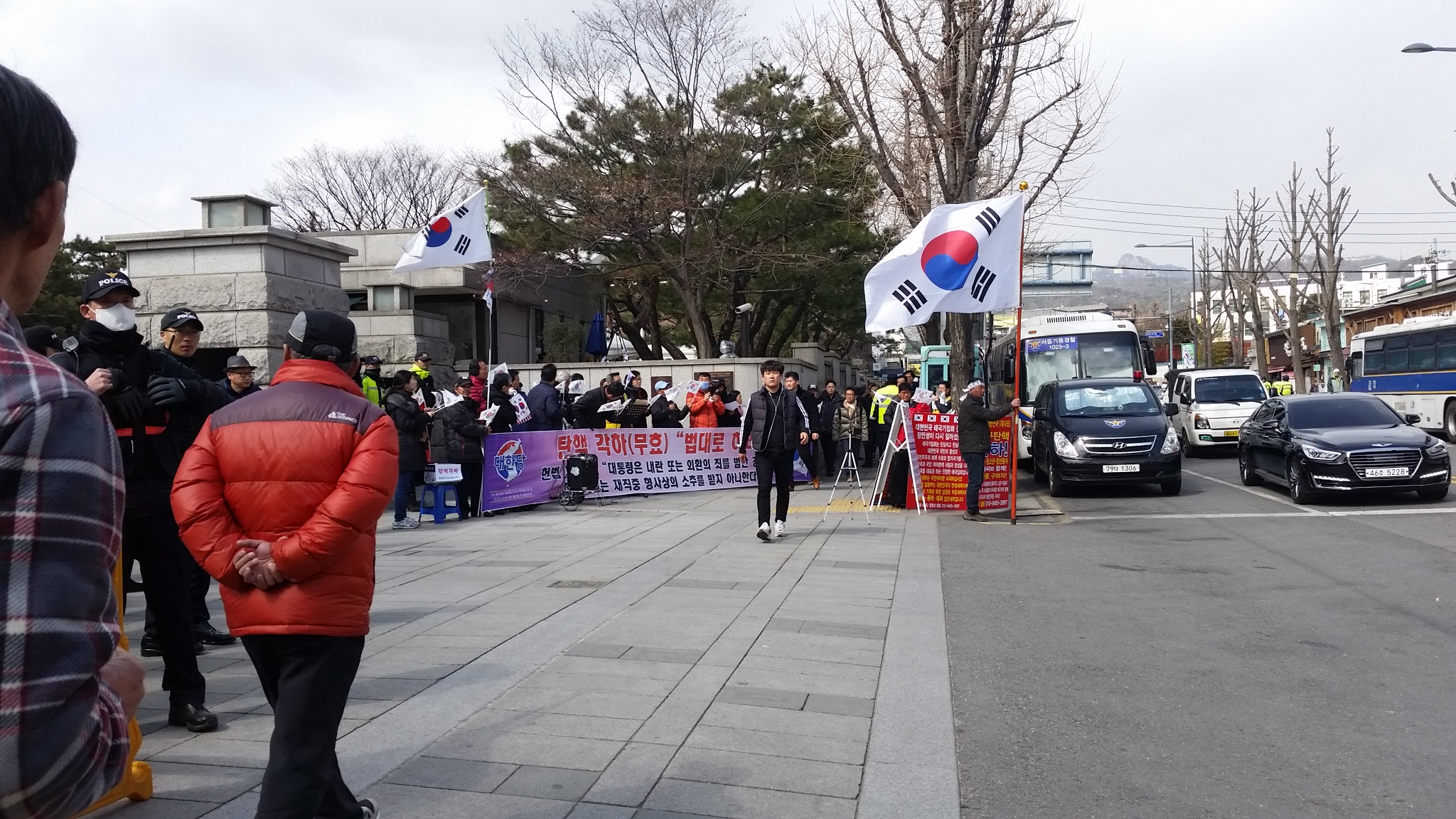 We then walked to Jogyesa Buddhist Temple. It looked like there must be some festival coming up, as many decorations were already in place and people were actively hanging more decorations (the internet claims that Magha Puja Day is March 12 of this year, but I don't know enough about Buddhism).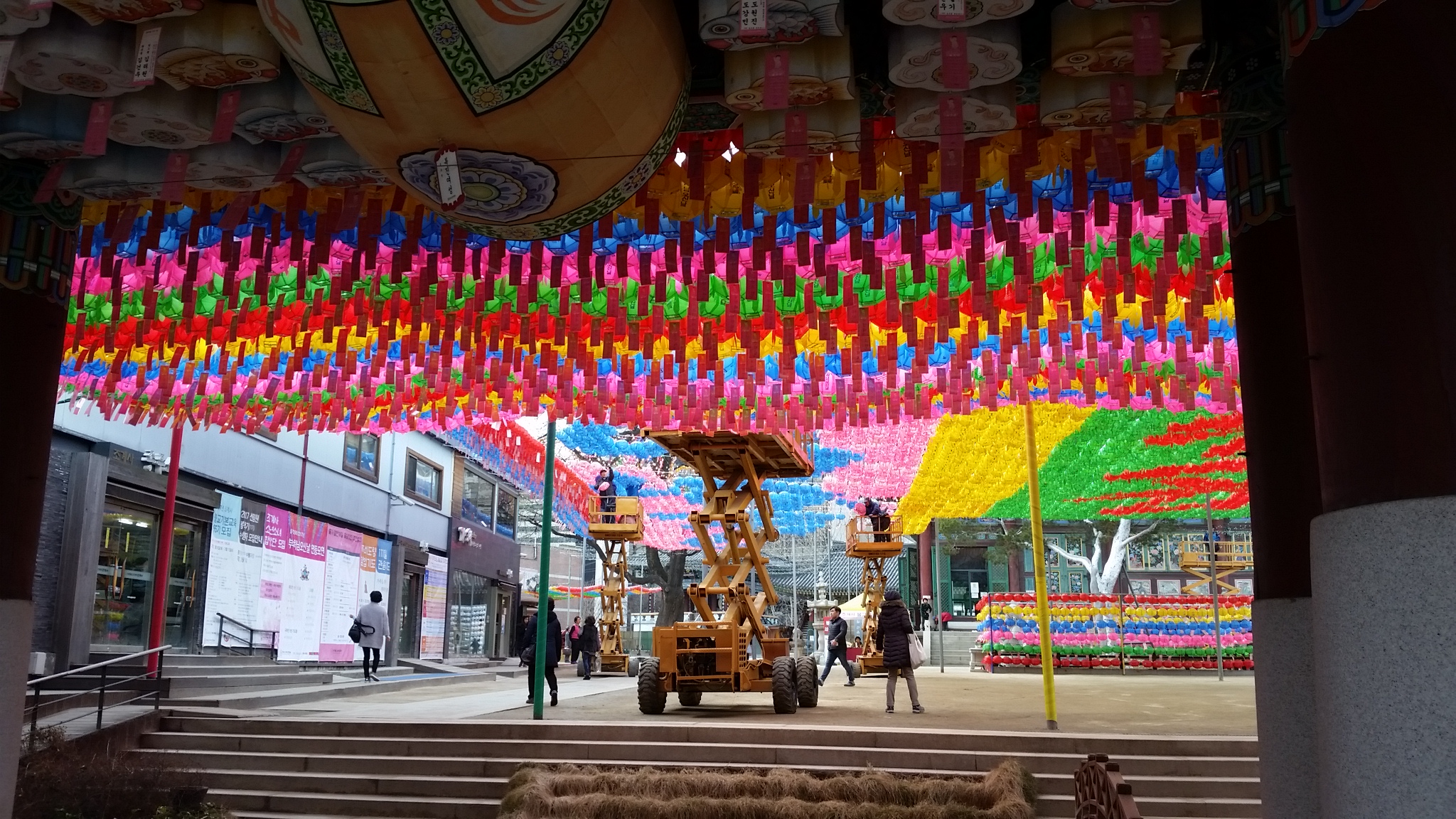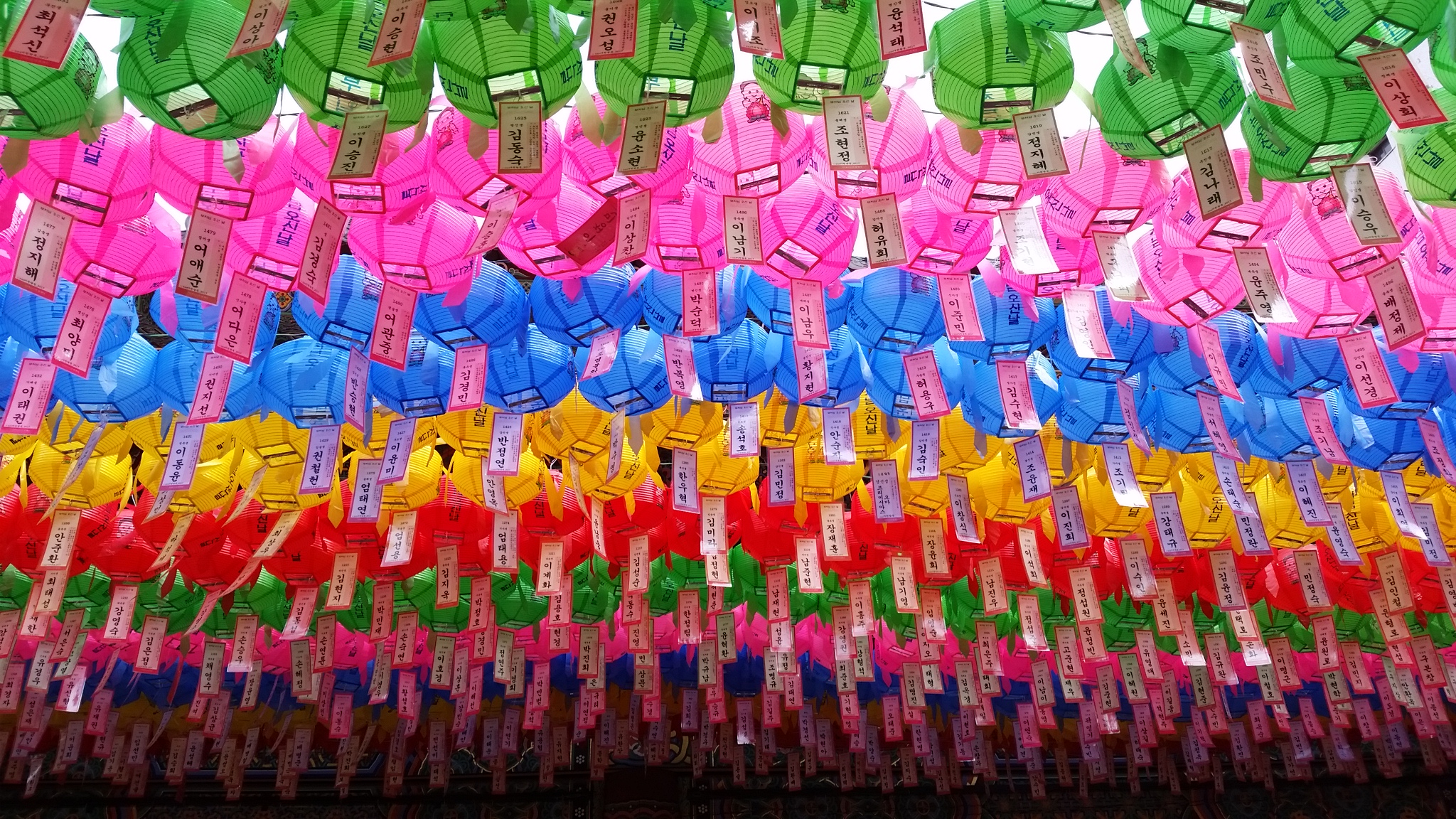 At this point it was about 1:30pm, so we made our way to Gyejeol Bapsang (a Korean buffet) for lunch in Insadong. Grace had had Gyejeol Bapsang on a previous trip to Korea and really liked it, so that was a must-do on our itinerary. I thought the food was pretty good, though I mostly had various preparations of Chicken. Even though I was not trying to eat spicy food, it eventually caught up with me and my mouth was on fire. We left Gyejeol Bapsang quite full and proceeded to walk through Insadong to look at all the shops.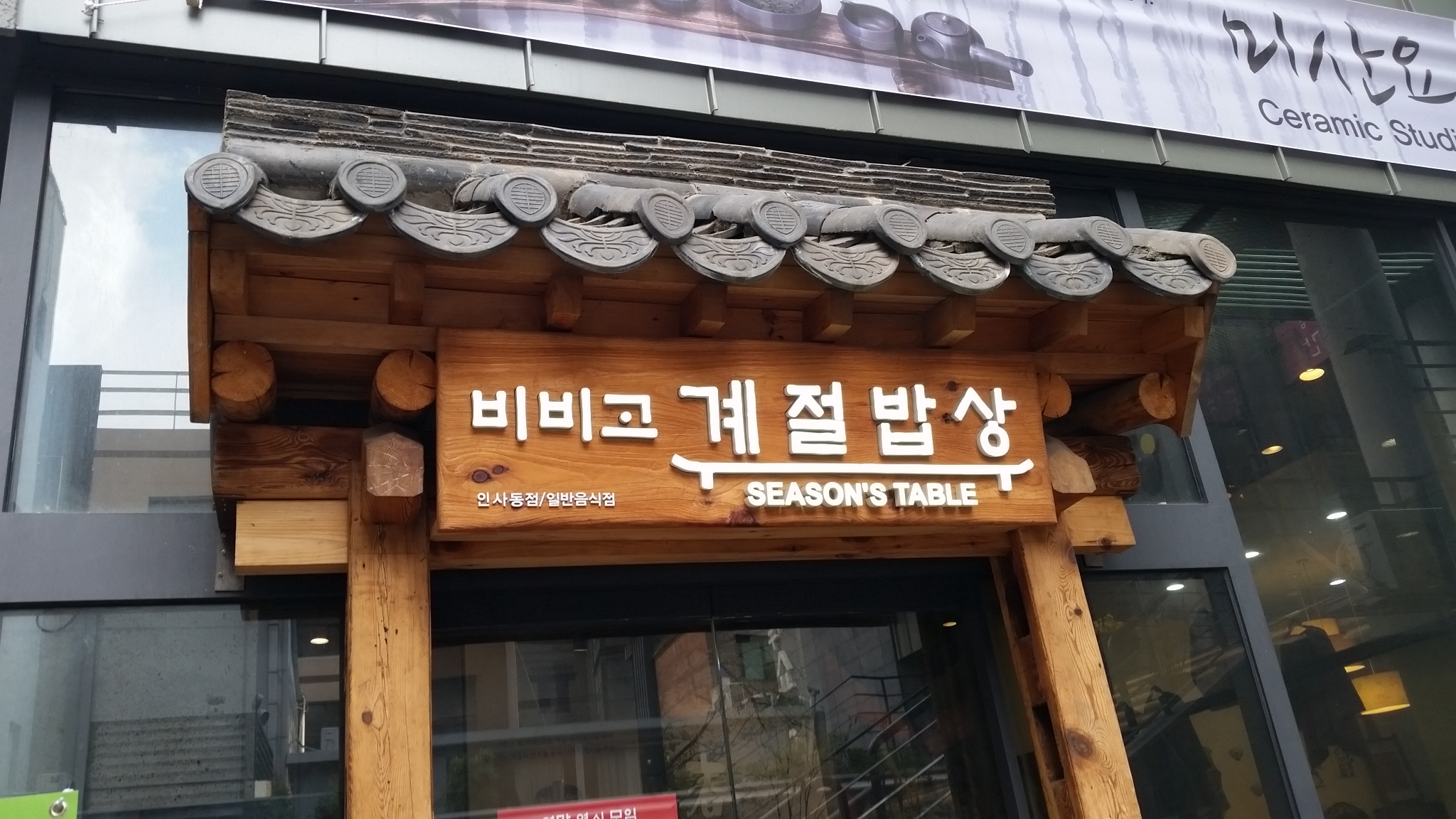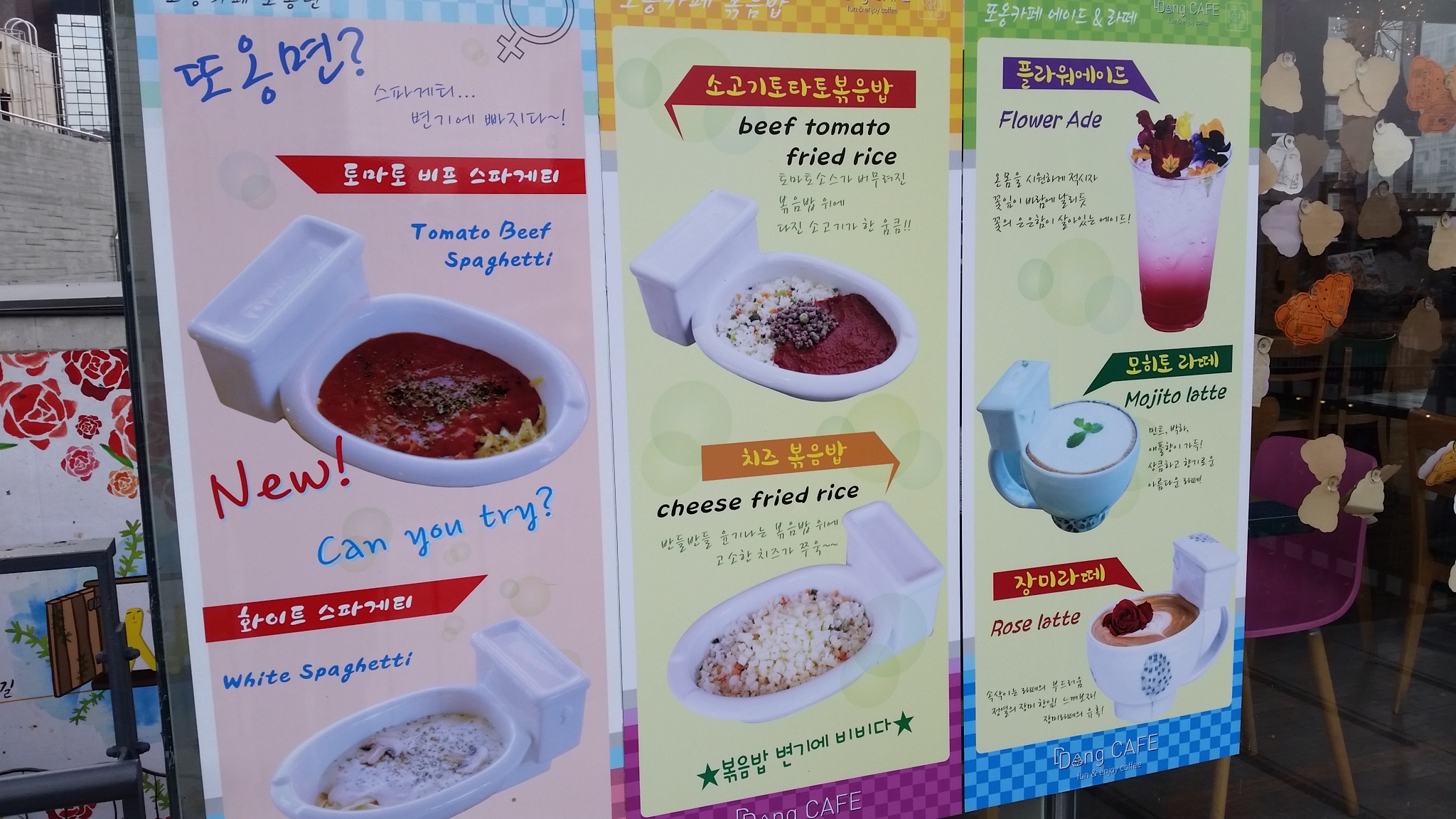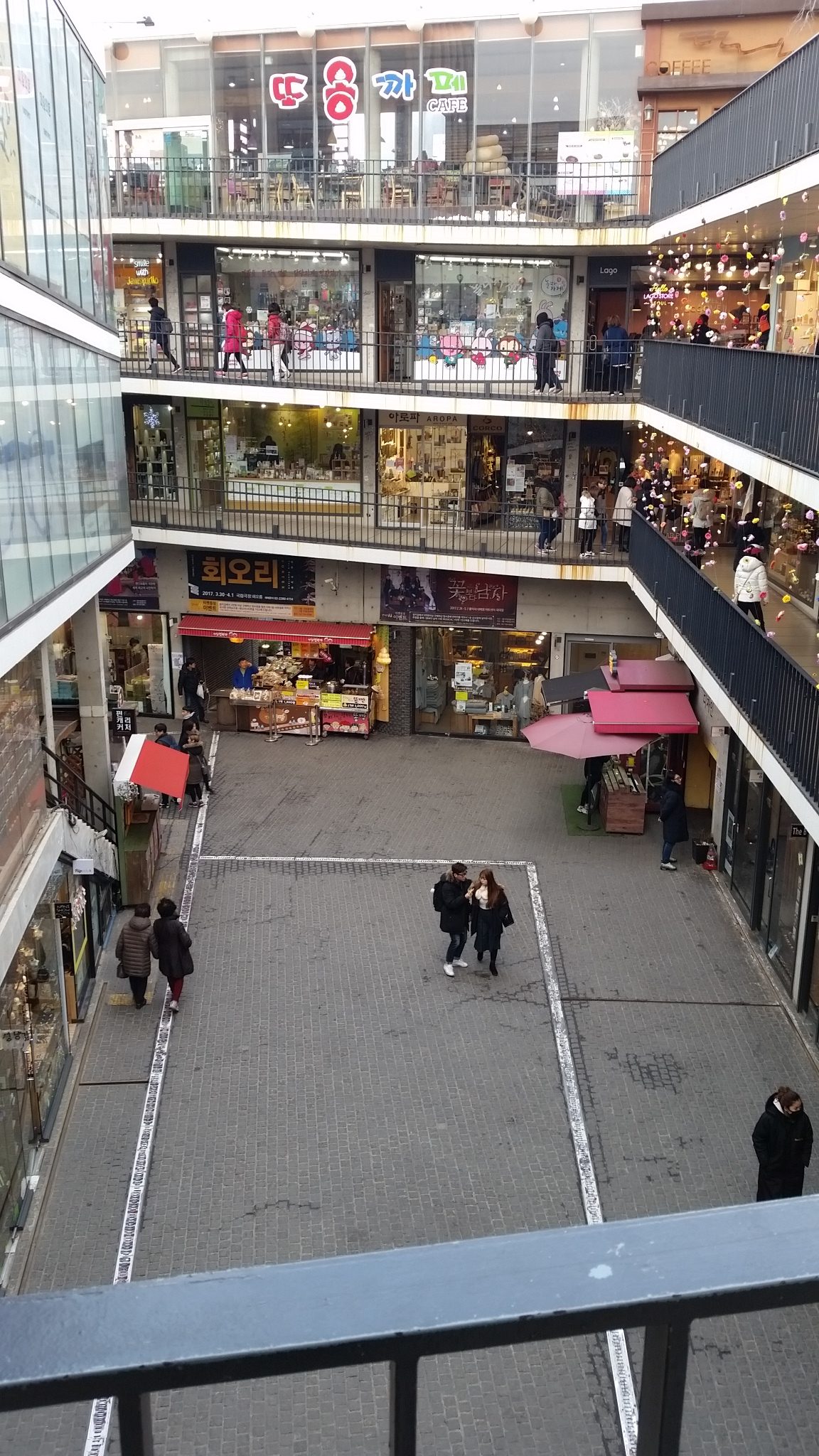 We made our way back to the AirBnB to rest a bit, and then went to Myeongdong for dinner consisting of street food and for more shopping. I had a pizza-cone thing (cheese and tomato sauce inside a dough cone; pretty good, if difficult to eat because the cheese was so stringy), an egg-bread thing, a hoddeok, and split a croissant taiyaki and spiral potato with Grace. Grace had a skewer of odeng (fish cake) and a bowl of jajangmyeon. We found a currency exchange place that Grace used on a previous trip and exchanged some cash (so I finally had cash of my own) and went into a bunch of skincare stores.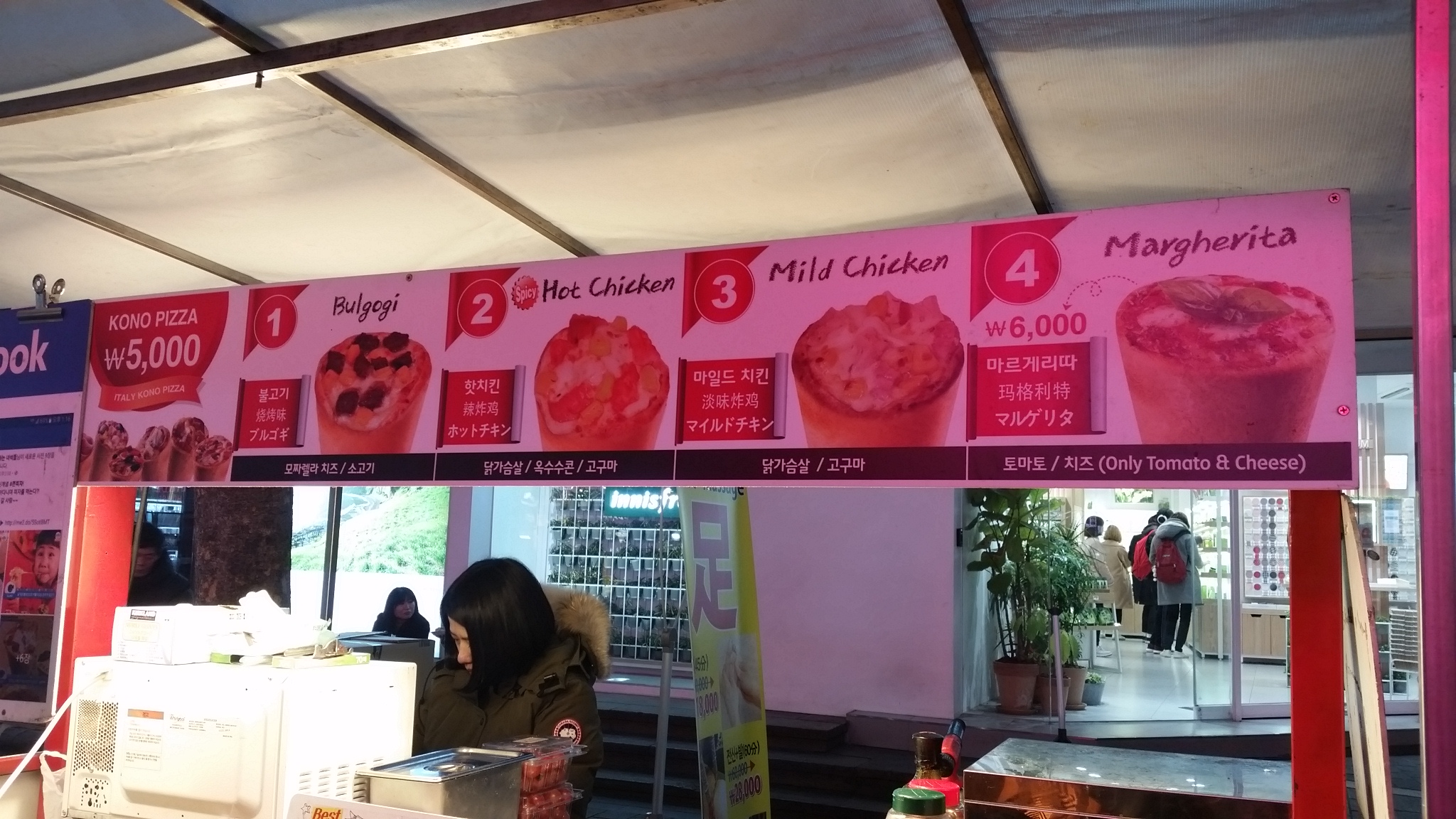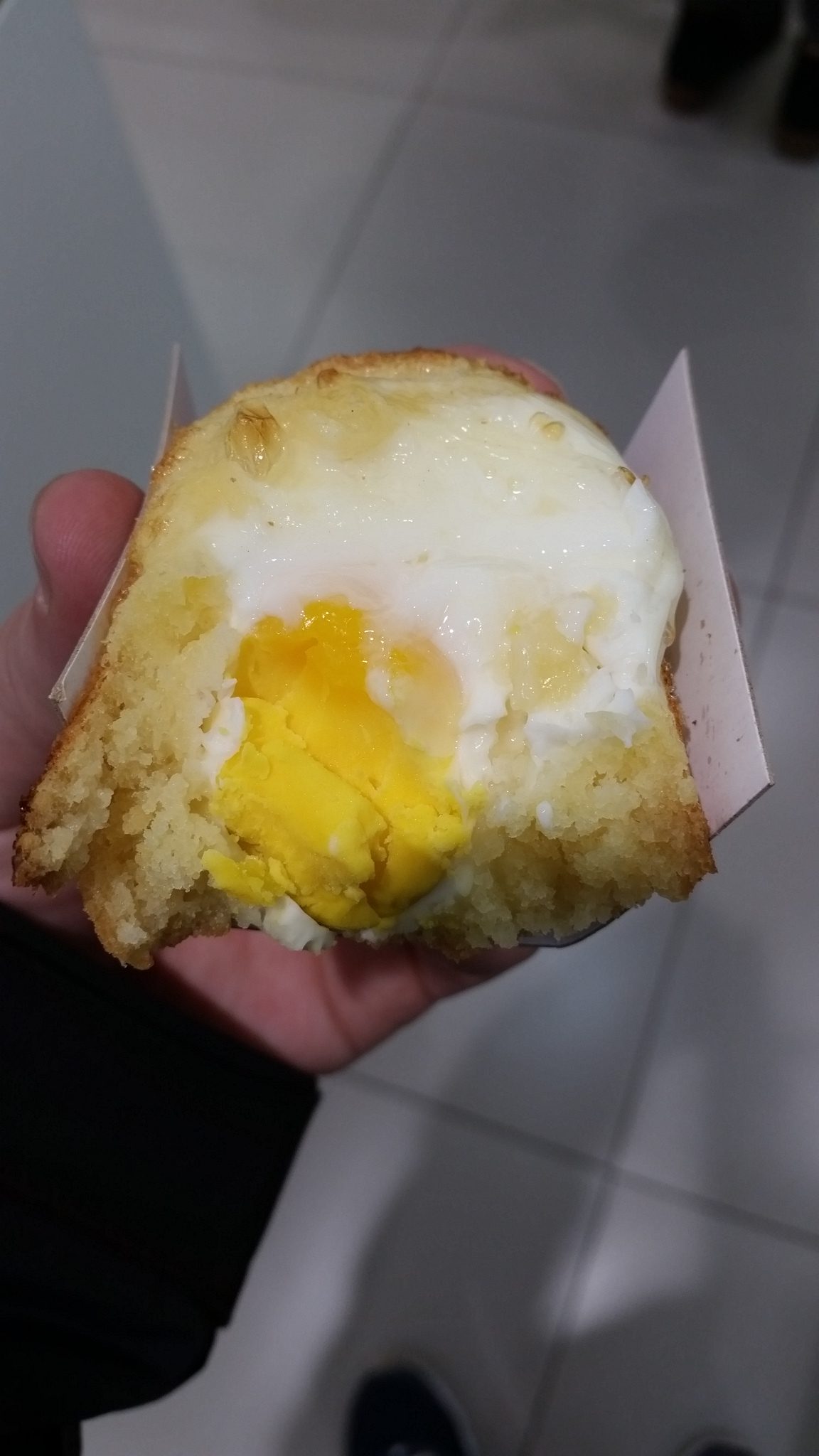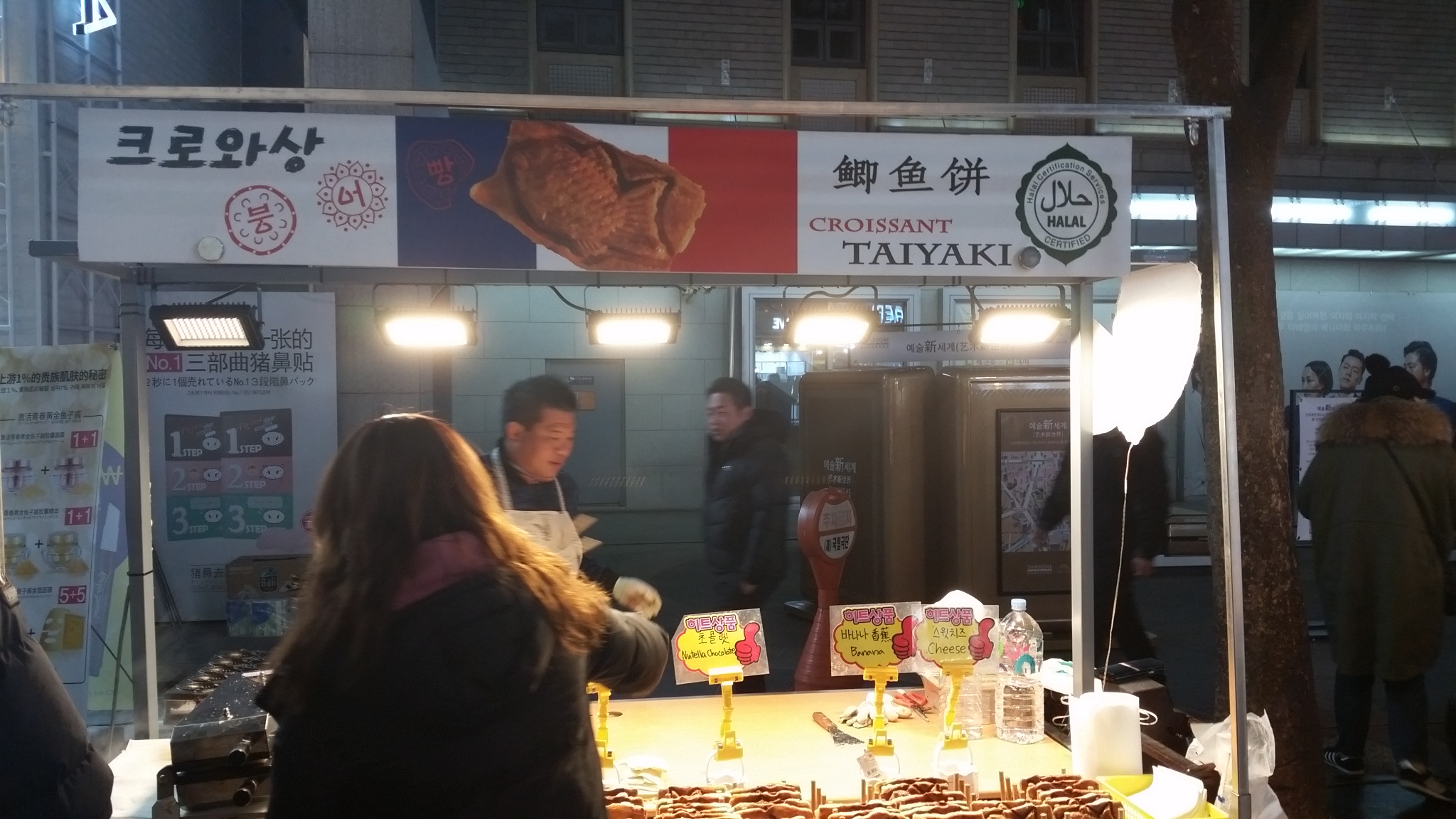 After that we came home and went to sleep, ready for Day 4!