I'm counting day 2 as starting when we left the airport at 7am local time. We got on the bus and met our driver, then left on a 20 minute ride to Naot Kedumim, which is a "biblical" nature reserve.
Naot Kedumim was pretty cool. The idea seems to be combining archaeological sites and information to present aspects of life around that time. We got to learn about some of the important plants and how they were used, some of the machines, and commentary on what it meant to our tour guide.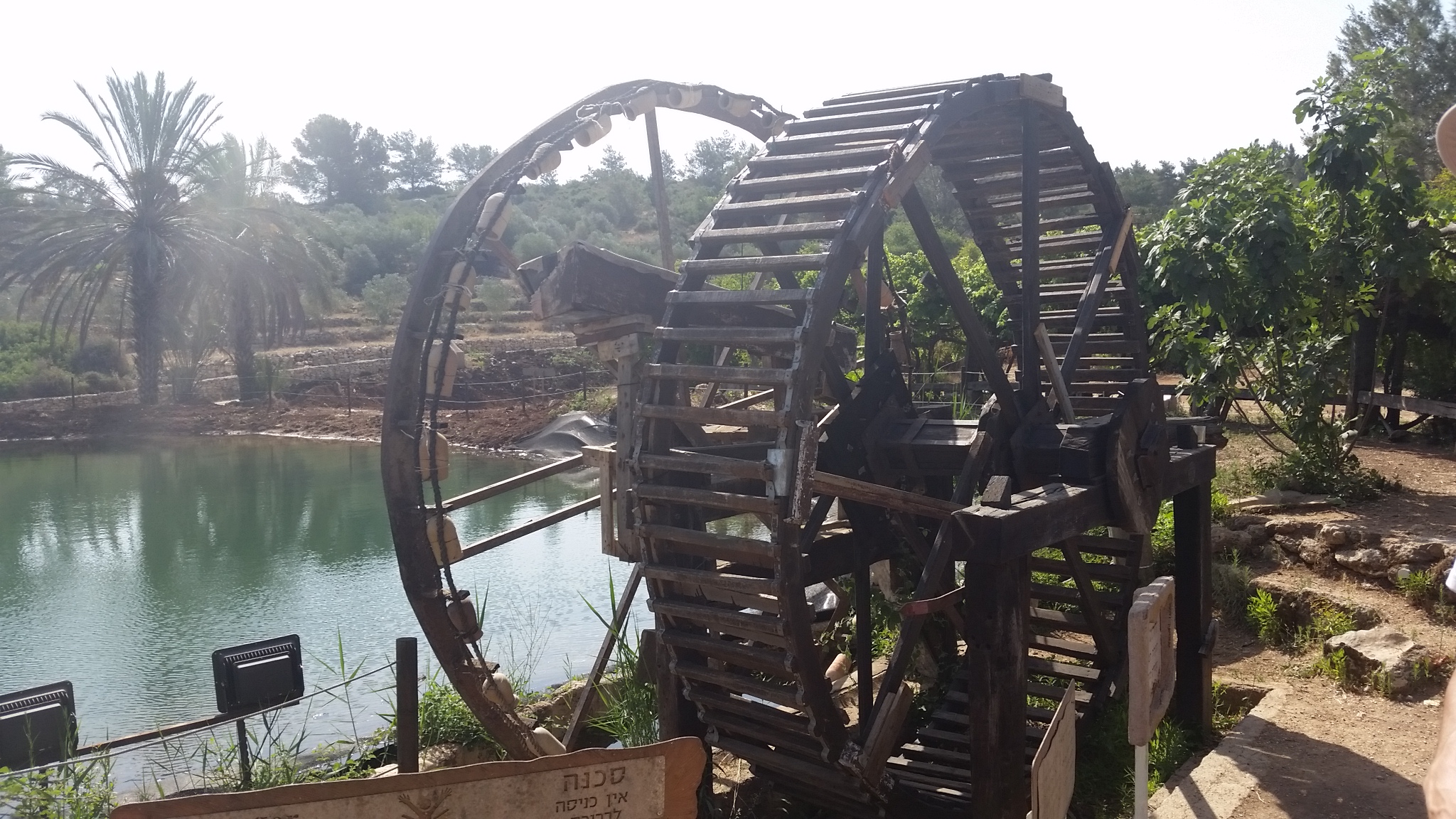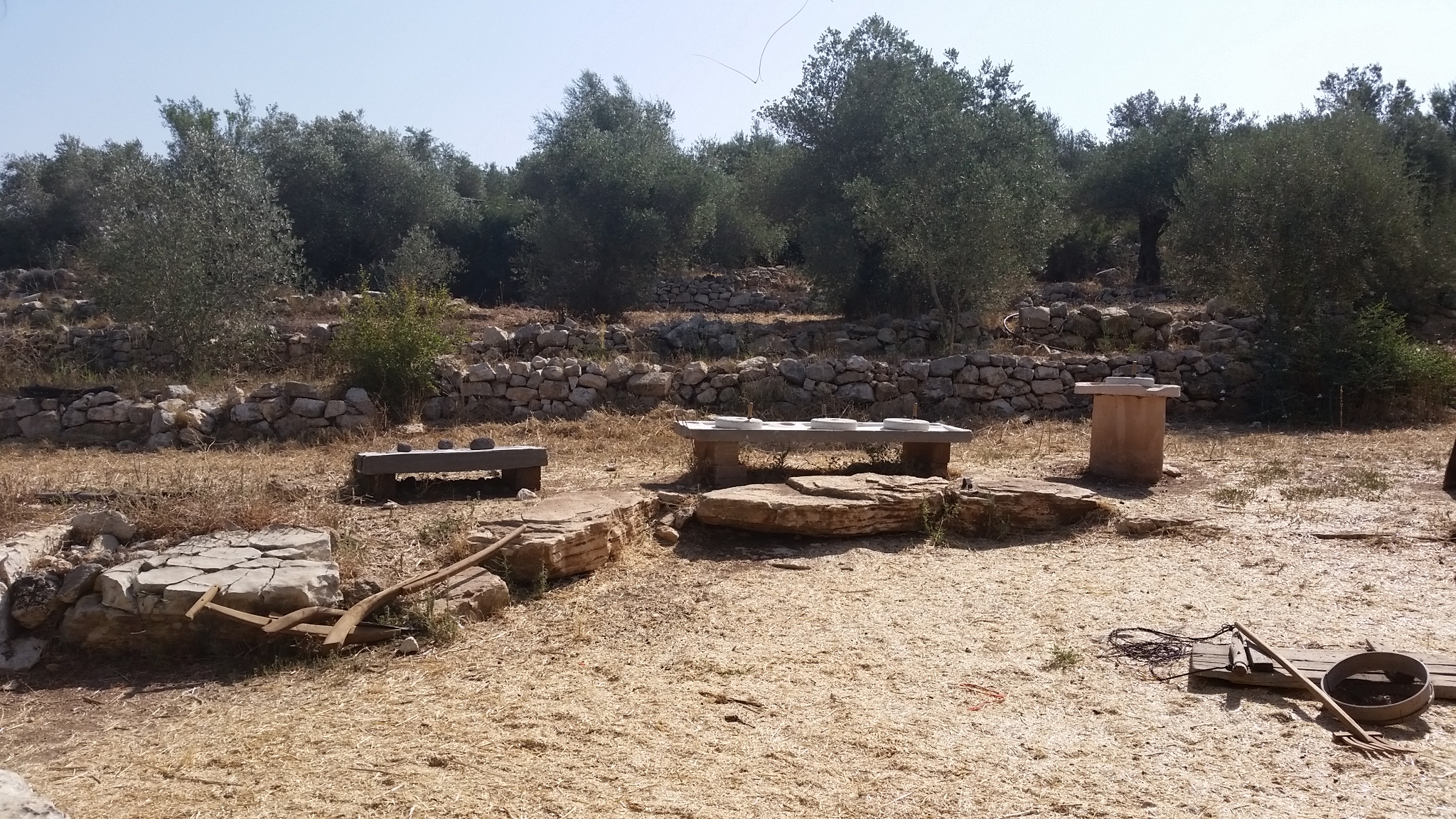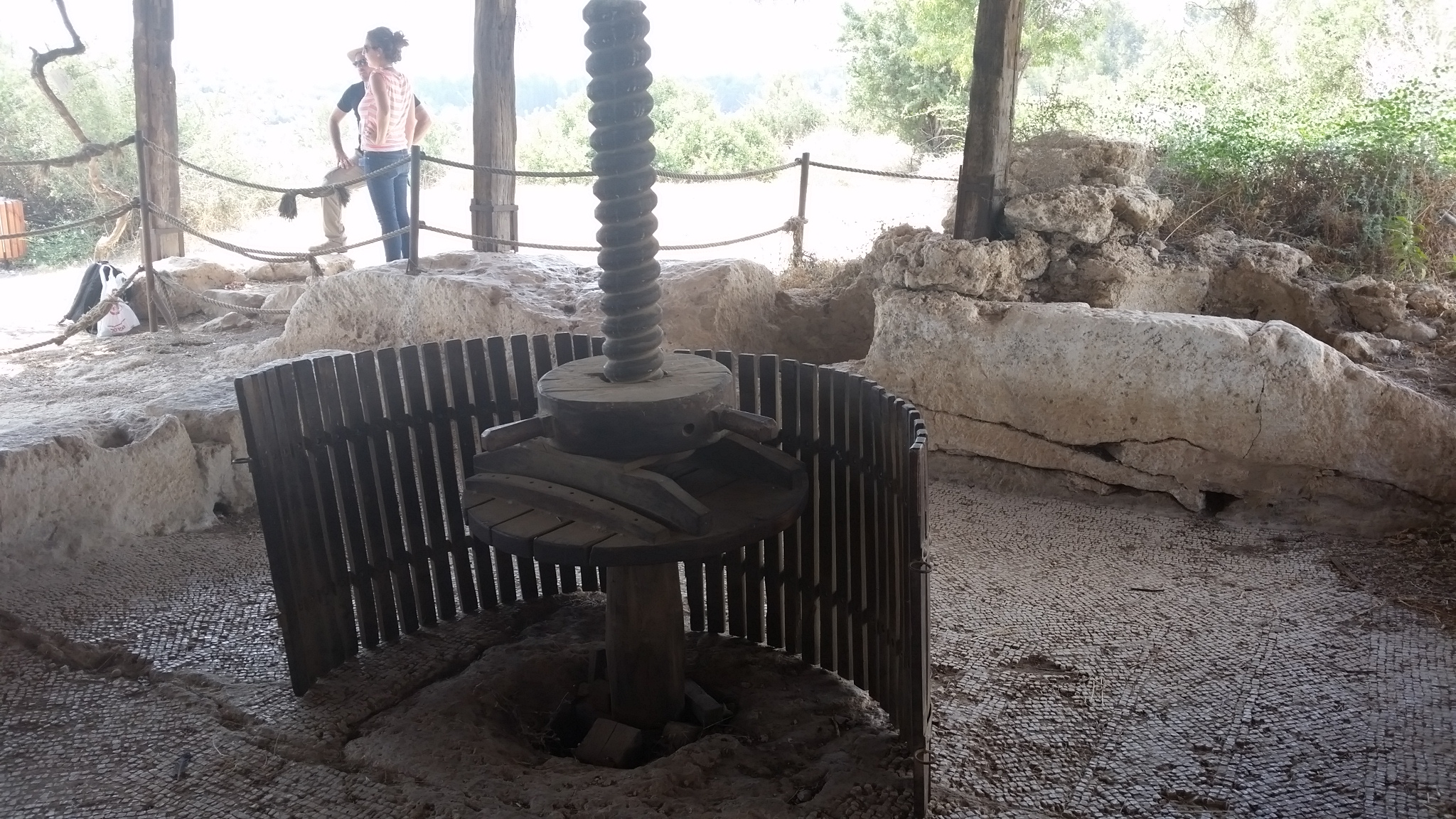 Following the tour, we left for northern Israel and lunch. We stopped at a mall and I ate at a restaurant called Cafe Cafe. I ordered Shakshuka, which is an Israeli dish I had been wanting to try. It was delicious! Fortunately it looks like something that shouldn't be too hard to make at home, so I will get to try cooking it once I get back to Seattle.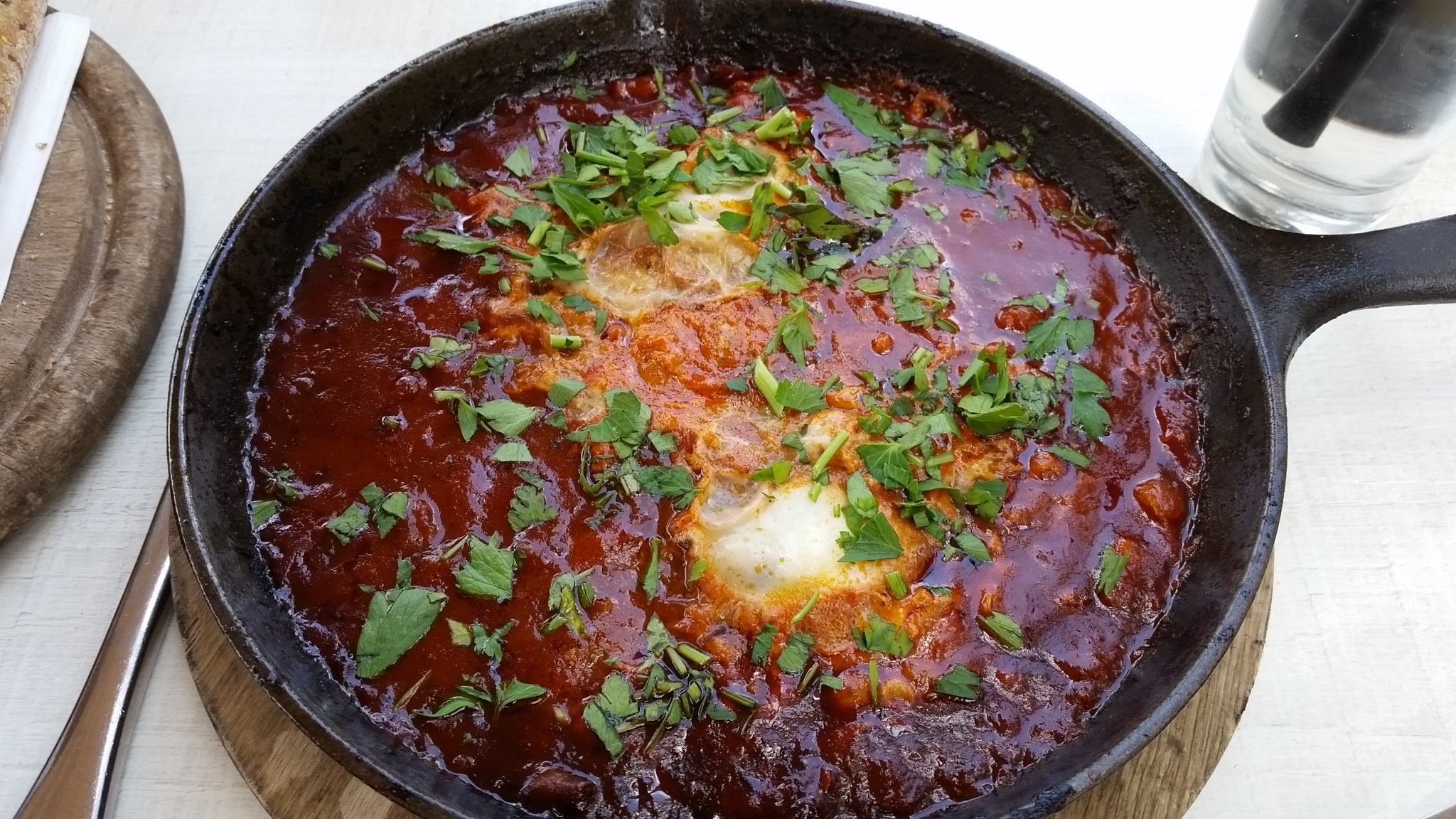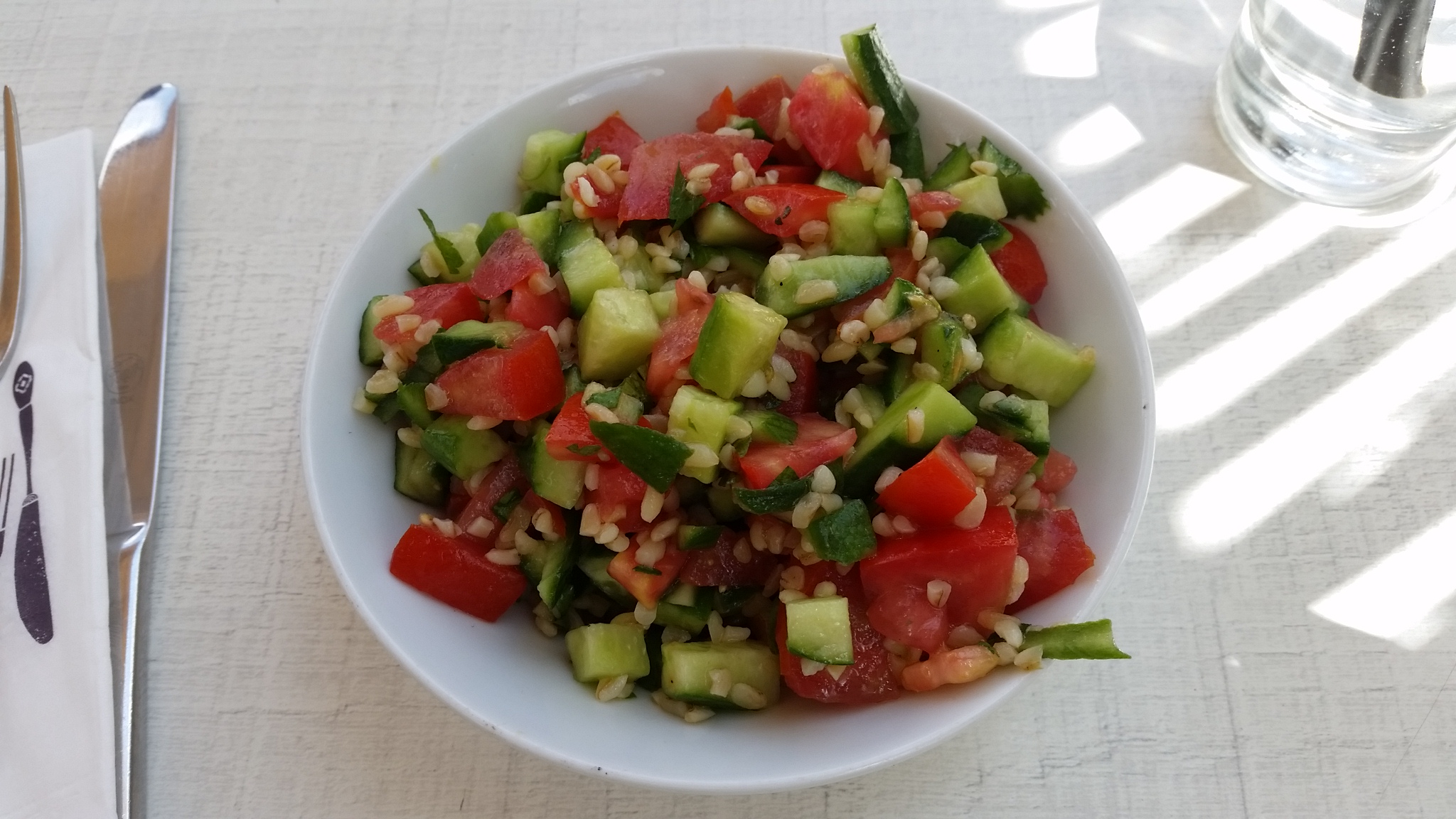 After lunch, we continued to drive and ended up at a kibbutz called Hakuk Balev. I was randomly assigned to a room with two of the other guys on the tour, and got to have my first shower of the trip. Following that delightful experience, I fell asleep and took a nap before Shabbat.
Rabbi Emily (one of the Birthright group leaders) led a short Shabbat service outside. When the service was done, we went in the kibbutz dining hall for a dinner of chicken, potatoes, rice, and salad. After dinner, we had a group session where we played some name games and bonding games, talked about safety, and talked about the schedule for tomorrow.
When our session was done, that marked the end of the day. We then went to the kibbutz store and it was open for beer. I had a Goldstar dark lager (which was not bad) and socialized for a while.
Tomorrow should be a restful day with some Torah study, Jewish identity stuff, and relaxing. After Havdalah in the evening, we'll head down to Tiberias and spend some time at the Kineret (Sea of Galilee).