Today marks the first day of the trip! Most of the action is going to be dominated by some long flights; LAX to Tel Aviv with a layover in Madrid. I'll be flying an airline that is new to me: Iberia Airlines.
This morning was spent with some last-minute shopping and then repacking everything. While shopping, we ran into one of my cousins and her two small kids; I had never met the kids before do it was pretty exciting for me. After I finished packing, my mom and I had to have lunch at In-N-Out.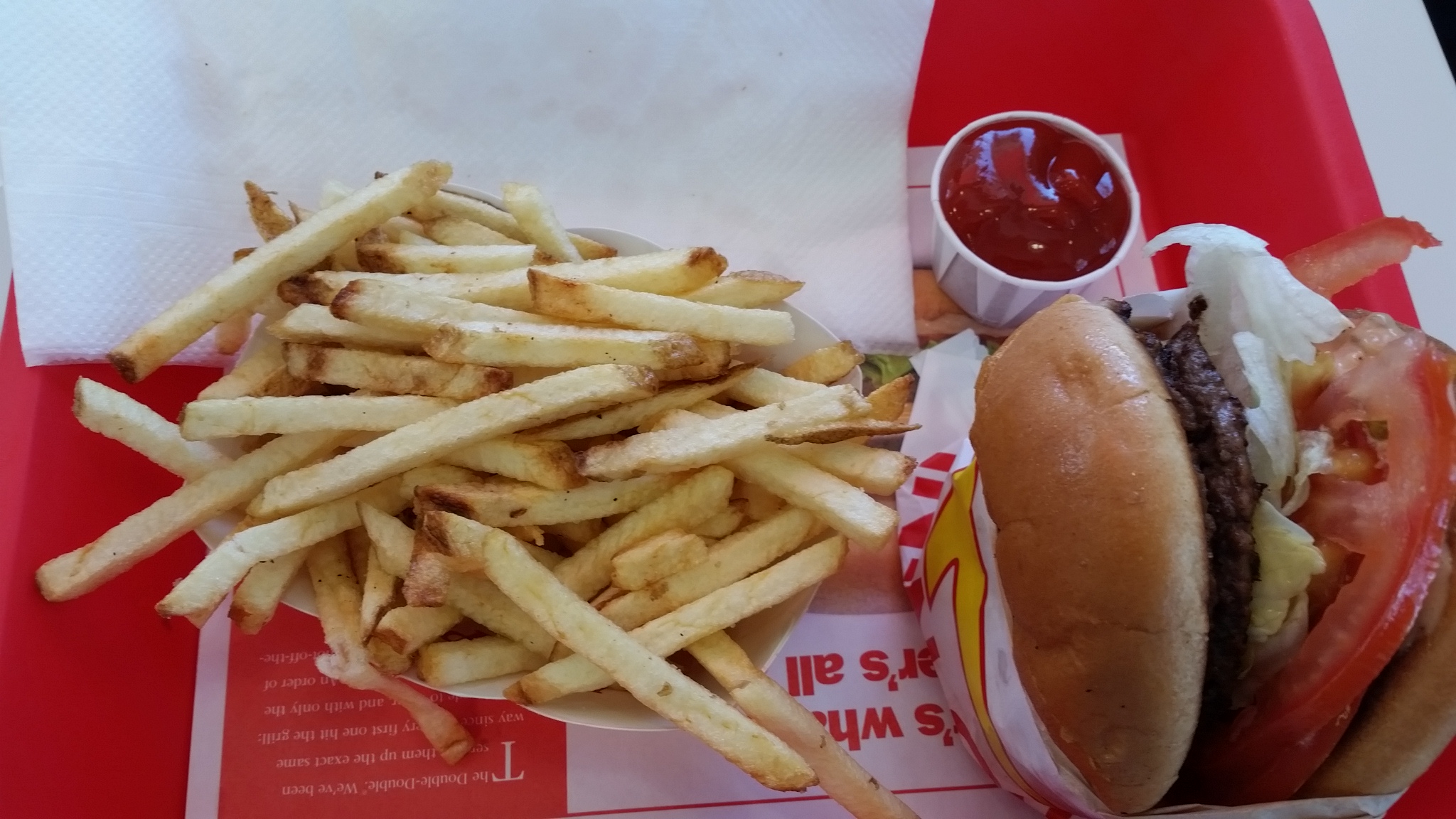 Once I got to LAX, I met up with the group of strangers and waited in line to check in. Even though I arrived at the airport around 2pm, we didn't start going through security until around 4. I was able to grab some food from the 800 Degrees location in the international terminal (who knew?) and eventually we went to the gate. For some reason (my guess is that Iberia only operates one flight out of LAX), the plane did not actually park at the gate. We got on a bus and then drove across the tarmac to this weird building that consisted only of a ramp and air bridge.
On the plane, I had a bit of seat drama: a French woman who spoke very little English was sitting in my seat and was insistent that I switch with her husband sitting elsewhere. Eventually she involved the flight attendant, who helped her convince a person sitting next to her husband to switch and the issue was resolved.
Apparently the travel agent who booked the travel for Birthright requested kosher meals for everyone, so I had another experience with the strangeness that is kosher airline food. The dinner of chicken and rice was a bit less than pleasant as the chicken was super dry. When we got closer to landing, the lunch of deli meat with humus on challah was much better.
The plane had a pretty good entertainment system, so I was able to watch two movies: Ex Machina and Ocean's Twelve. I had heard good things about Ex Machina, so I went into it with high expectations. Unfortunately it falls into the same trap as many other robot stories in pop culture: robots are evil/untrustworthy/uncaring and want to kill some/all humans. I tend to prefer Asimov's approach to robot stories, where he constructs a set of rules and then tells stories within the framework of those rules. Ocean's Twelve, which I had not seen before, was a lot of fun.
Our layover at the Madrid airport was 9 hours. Not much of it is terribly remarkable, though we did start to play some ice-breaking games and bond as a group.
Eventually, we got on the plane to Israel. They fed us (another) kosher dinner (which was better than the first) and I was able to get another few hours of sleep on the plane.
The arrival into Tel Aviv recalled the departure from LAX; the plane parked somewhere away from the terminal and we took a bus to get back to the airport. Passport Control was fine for me (and for most of the group), but one person got detained at the airport. He came to meet us several hours later and none of us understand the reason for his detention. Once through Passport Control, we grabbed our luggage and freshened up in the airport bathroom. We then grabbed some breakfast and left the airport for our first day in Israel.